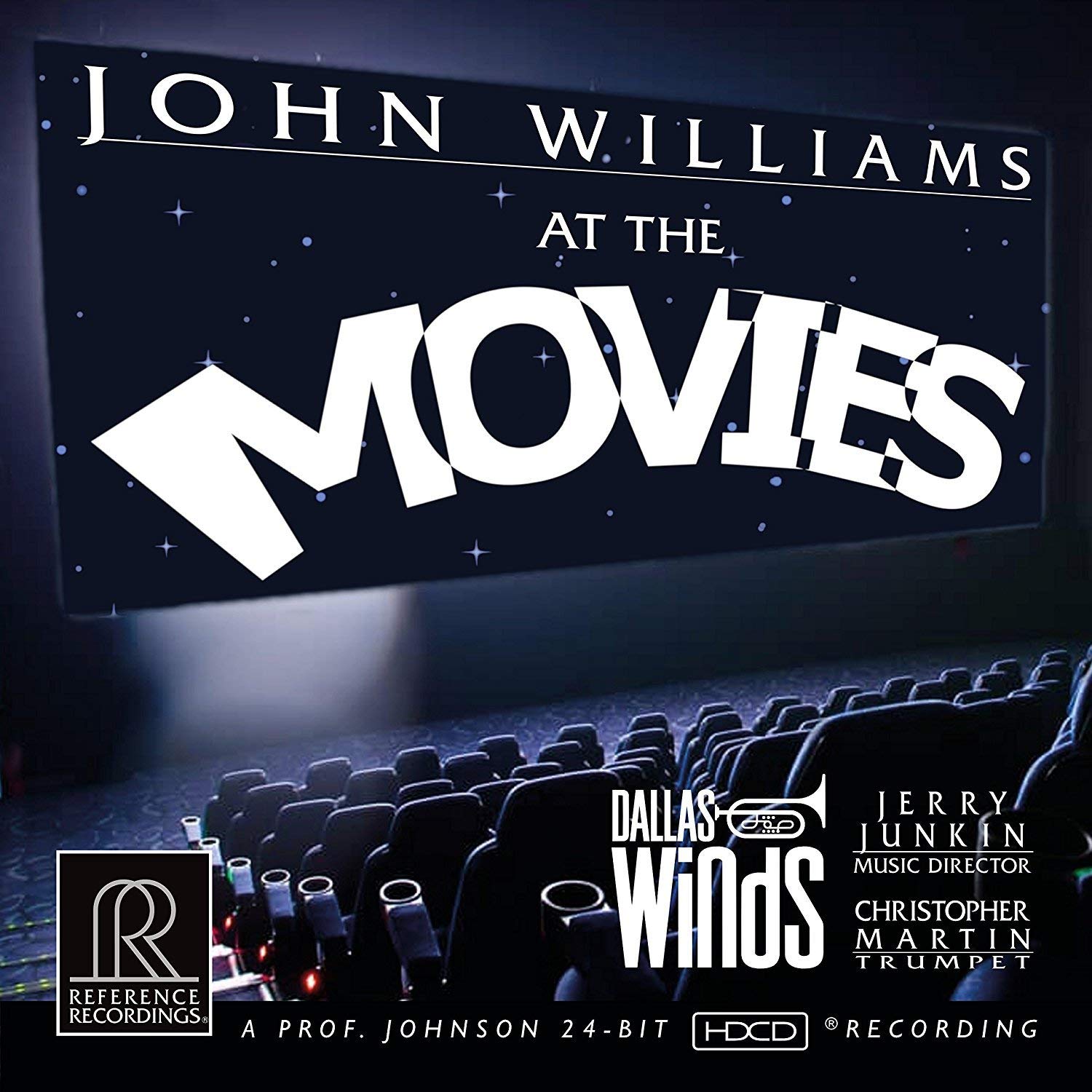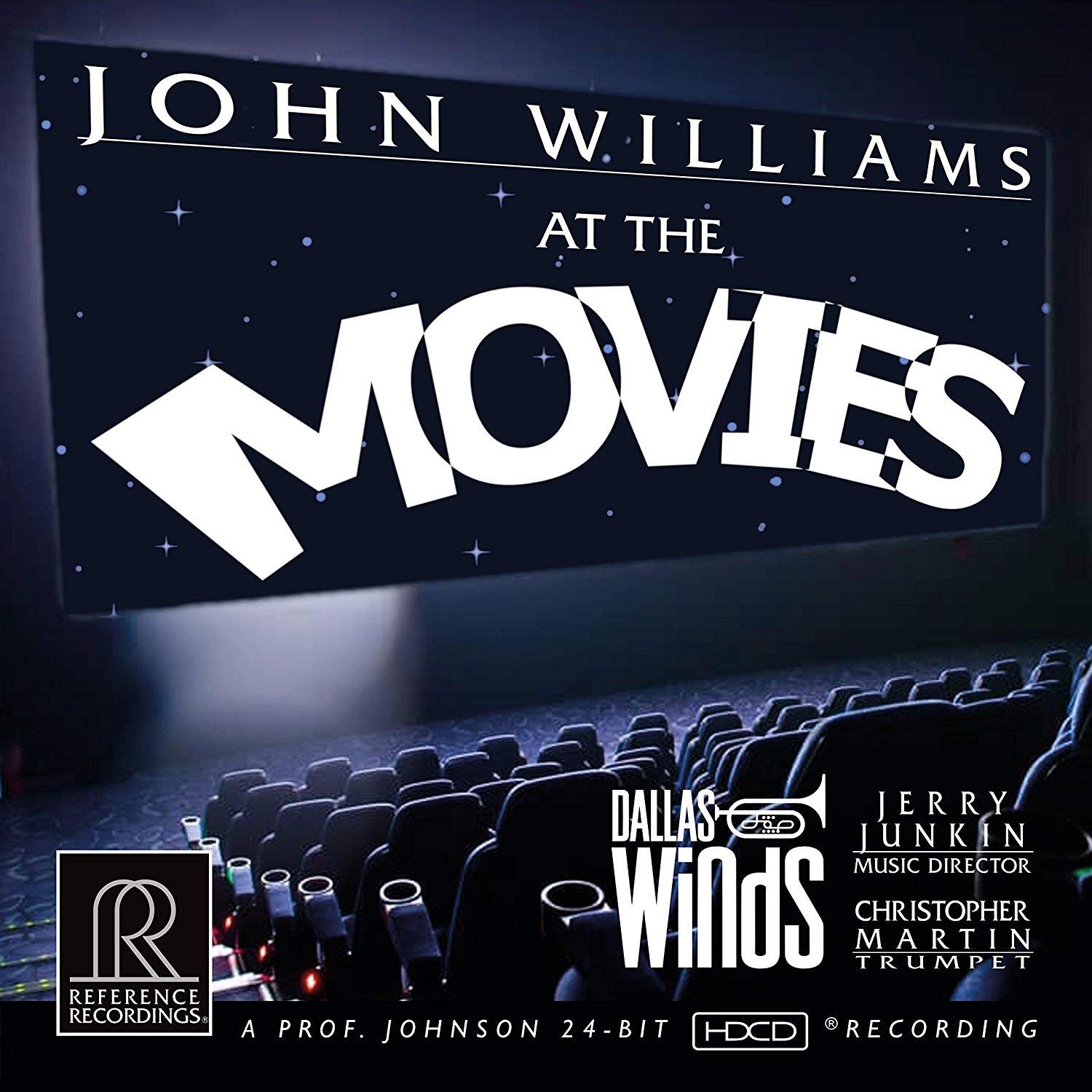 On July 6, Reference Recordings released John Williams At The Movies, a compilation album featuring new performances by the Dallas Winds of Williams' classic themes for Star Wars, E.T., Superman, Close Encounters of the Third Kind,  and more.
Here's the album information from the label's website:
Brilliant performances by the Dallas Winds, have been captured in spectacular audiophile sound by Reference Recordings' own award­-winning engineering team: Keith O. Johnson and Sean Royce Martin. John Williams At The Movies features soloist Christopher Martin, principal trumpet of the New York Philharmonic. The recording was made in Dallas Texas, in the Morton H. Meyerson Symphony Center, one of the world's greatest concert halls, and the site of an annual Dallas Winds concert featuring the film music of John Williams.
John Williams At The Movies is our first wind band recording to be released as a hybrid SACD. The disc contains stereo SACD, 5.1 Surround SACD and a stereo compact disc layer encoded with HDCD, and is simultaneously being released as high resolution and standard resolution digital downloads and streams. A two-­LP set will be released later in 2018. This is our 18th album with The Dallas Winds, and is a project of which we are extremely proud, that was years in the making.
John Williams At The Movies
Dallas Winds
Jerry Junkin, Conductor
Christopher Martin, Trumpet
TRACK LIST
01. Olympic Fanfare and Theme (4:32)
02. The Cowboys Overture (9:49)
03. Superman March (4:30)
04. Excerpts from Close Encounters of the Third Kind (7:55)
05. With Malice Toward None from Lincoln (4:19)
06. Star Wars (Main Title) (5:47)
08. Imperial March from The Empire Strikes Back (3:21)
09. Scherzo for X Wings from Star Wars: The Force Awakens (2:23)
10. The Jedi Steps and Finale from Star Wars: The Force Awakens (9:44)
11. Theme from J.F.K. (5:15)
12. Adventures on Earth from E.T.: The Extra-Terrestrial (10:42)
13. March from 1941 (4:29)
14. The Star-Spangled Banner (2:57)