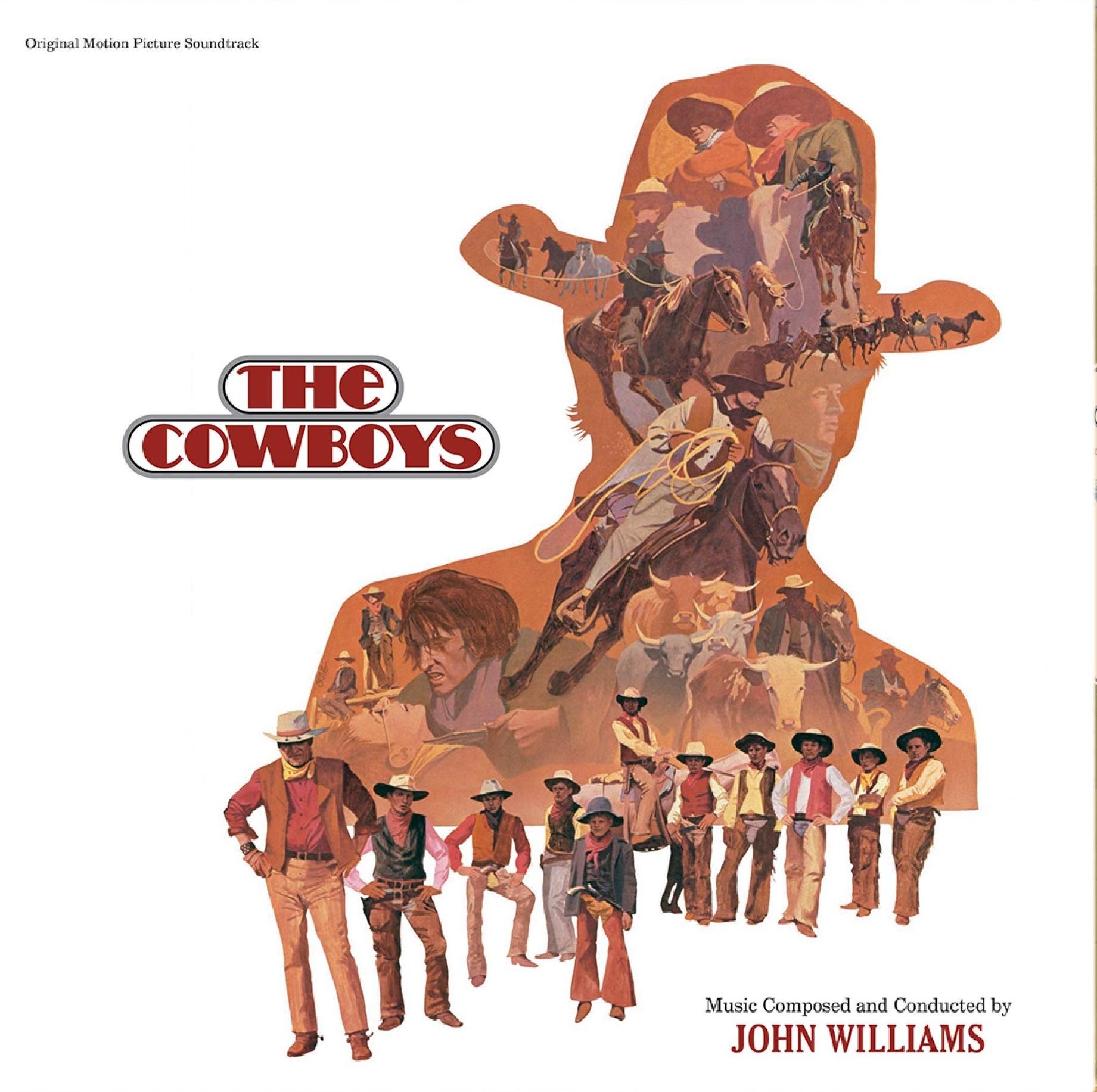 From Varèse Sabarande's Facebook Page:
THE COWBOYS – Original Motion Picture Soundtrack (Deluxe Edition) by John Williams
This 50th anniversary release celebrates John Wayne and one of his finest twilight westerns with a score composed by the living legend, John Williams. The Cowboys was the maestro's biggest pre-Star Wars score, and a much-needed restoration job—featuring a complete rebuild, remix, remastering and expansion to 36 tracks (including unearthed alternate takes)—was done for a 3,000-unit, limited-edition CD re-issue that came out in 2018 and has since sold out. The first-ever official LP release, this double-record gatefold includes extensive notes and original photos and is pressed on gold vinyl exclusively for RSD 2022.