"JOHN WILLIAMS CONDUCTS THE CLEVELAND ORCHESTRA"
November 13, 2022, Cleveland, OH
Cleveland Orchestra conducted by JOHN WILLIAMS
CONCERT PROGRAM
Olympic Fanfare and Theme
Suite from Far and Away
Hedwig's Theme from Harry Potter and the Sorcerer's Stone
Harry's Wondrous World from Harry Potter and the Sorcerer's Stone
Theme from Born on the Fourth of July
Adventures on Earth from E.T. The Extra-Terrestrial
INTERMISSION
Superman March
Theme from Jurassic Park
Helena's Theme from Indiana Jones 5
The Duel from The Adventures of Tintin
Theme from Sabrina
Scherzo for X-Wings for The Force Awakens
Obi-Wan from Obi-Wan Kenobi
Throne Room and End Title from Star Wars
ENCORES
Yoda's Theme from The Empire Strikes Back
The Raiders March from Raiders of the Lost Ark
The Imperial March from The Empire Strikes Back
REVIEWS
EXTERNAL REVIEWS
Cleveland.com – Listening to Williams conduct his own music, this patron was struck not just by the quality of the music but also by the brilliance of his orchestration, the artful way he voices, distributes, and recombines themes to sound fresh at every iteration. As a conductor, too, Williams stood out as one who knew both what he wanted and exactly how to get it. It's a shame he couldn't stay a little longer and conduct Mozart, Beethoven, or Stravinsky. – Full review
JWFAN REVIEWS
Concert review by rpvee:
Wonderful evening!! Williams remarked that while he doesn't do Born on the Fourth of July often, he wanted to hear the Cleveland Orchestra do it, especially Michael Sachs. He also ended the evening by coming out one more time after the iconic "sleepy hands" to say good night and that if the audience kept being so nice to him, he'd have to live to be 100!
Really strong performances. Helena's Theme is even more beautiful live, and hearing Obi-Wan live again (this time prepared for it and not crying from a surprise appearance like at Celebration earlier this year) was fantastic. Sabrina's Theme is also always so gorgeous and a strong inclusion.
Encores were Yoda's Theme, Raiders March (not the abbreviated version – Marion's Theme was intact!), and Imperial March.
This was my 23rd time seeing Williams conduct live, and my last one of the year. Until next time, Maestro!
Concert review by Andy:
This was my 4th time seeing the Maestro, and my what a show! The Scherzo for X-Wings kicked off a terrific Star Wars suite to end the program. It never occurred to me, but it really was a perfect quasi-overture to SW, and a more exciting and unusual way to introduce Luke's theme to the program.
Haven't heard Superman performed live in quite some time. That really got the audience going it seemed.
Amazing the way Michael Sachs' solo trumpet could fill the entire hall with such steady purity. Just gorgeous.
I'm still pinching myself that I got to hear both Obi-Wan and Helena, the latter of which nicely complimented Sabrina with its romantic Old Hollywood sound. So yeah, my heart found it's way up to my throat several times, but maybe it was "Yoda's Little Theme" that really got me in the feels. And yet it's Sabrina that is now on repeat in my head.
An interesting comment preceding E.T. We now know where Johnny stands on Spielberg's oeuvre. "I think E.T. Is Steven's Masterpiece. He's made so many great films like Schindler's List and Saving Private Ryan. But those performances by the children are really something special. "I agree, Maestro. He's a dreamer like me.
PHOTOS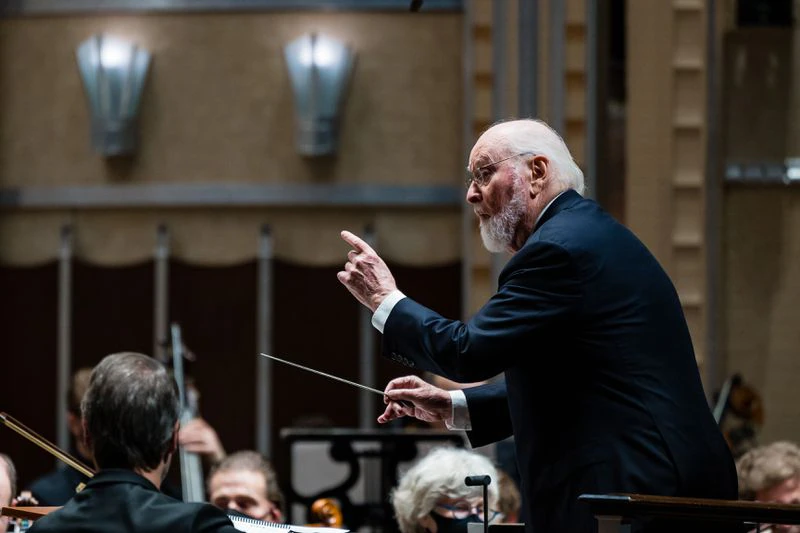 Credit: Cleveland.com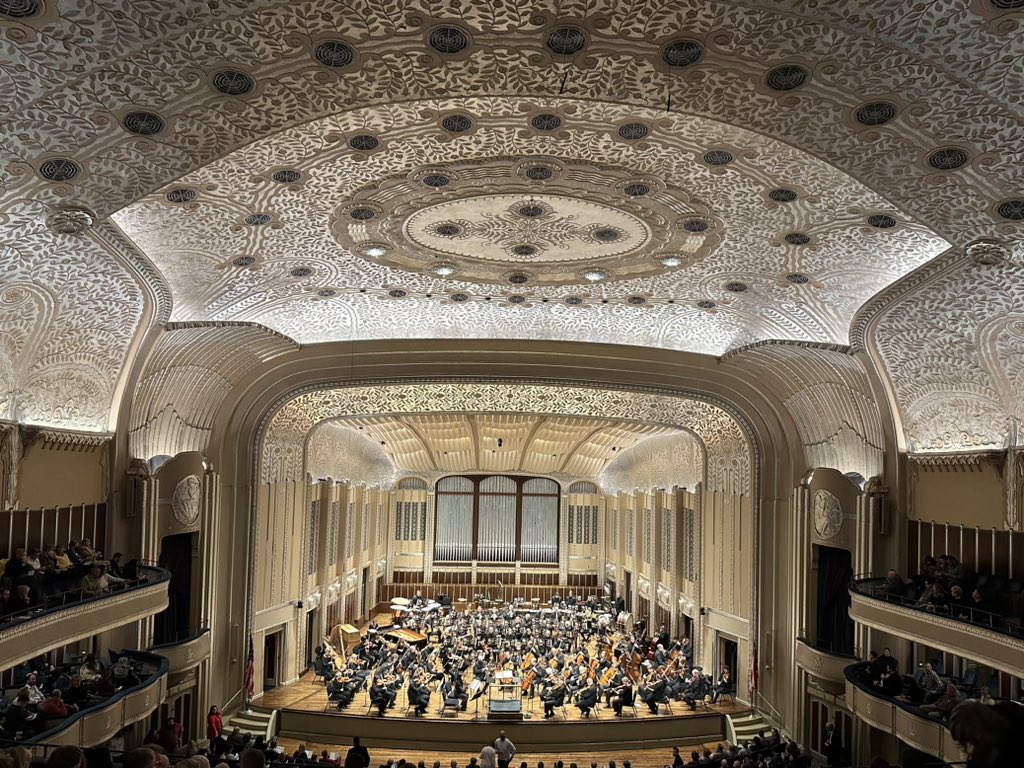 https://twitter.com/AnthonyDiPiero7/status/1591883601393876992/photo/1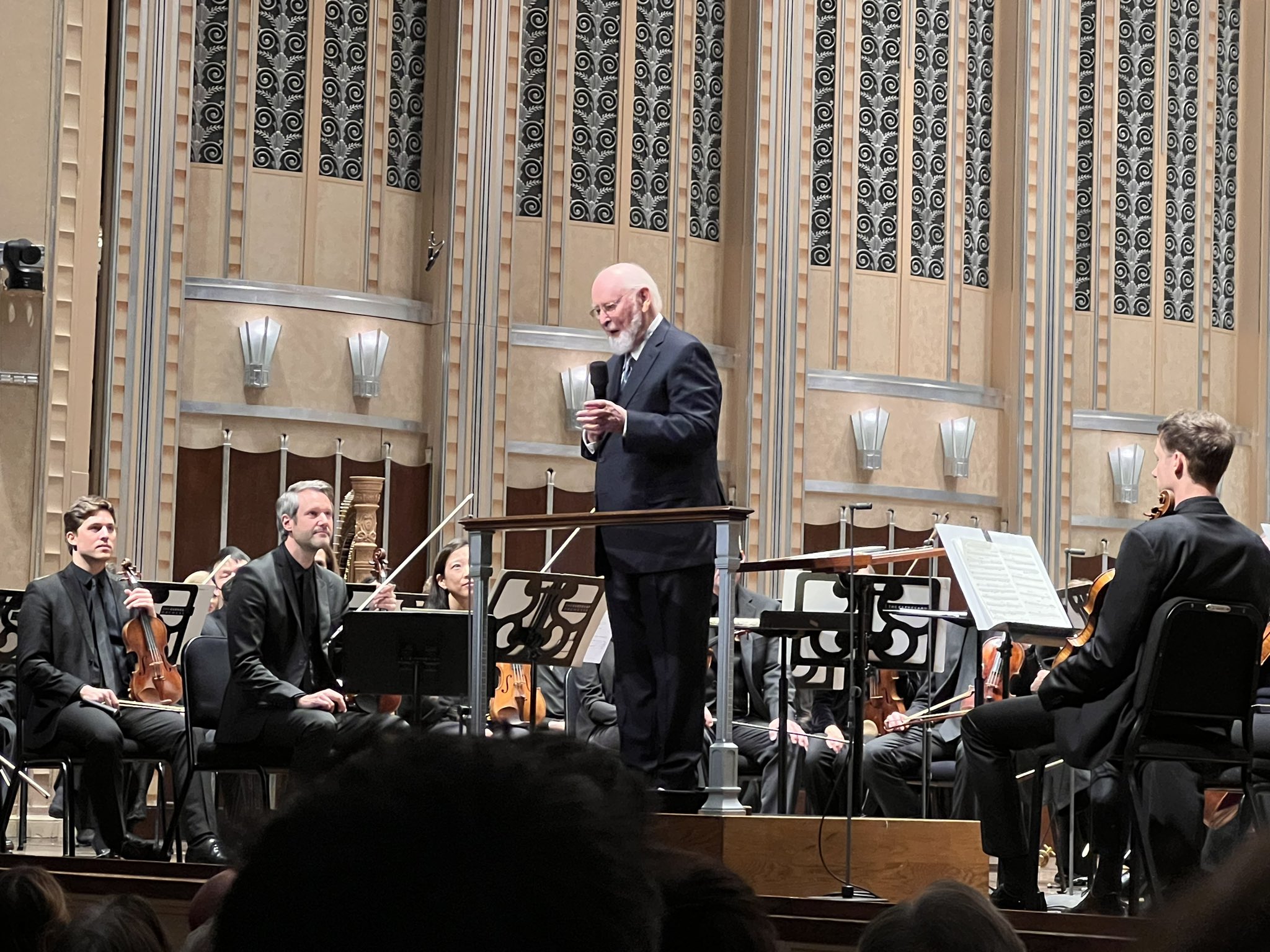 https://twitter.com/JimmyDPhotos/status/1591900097285165056/photo/1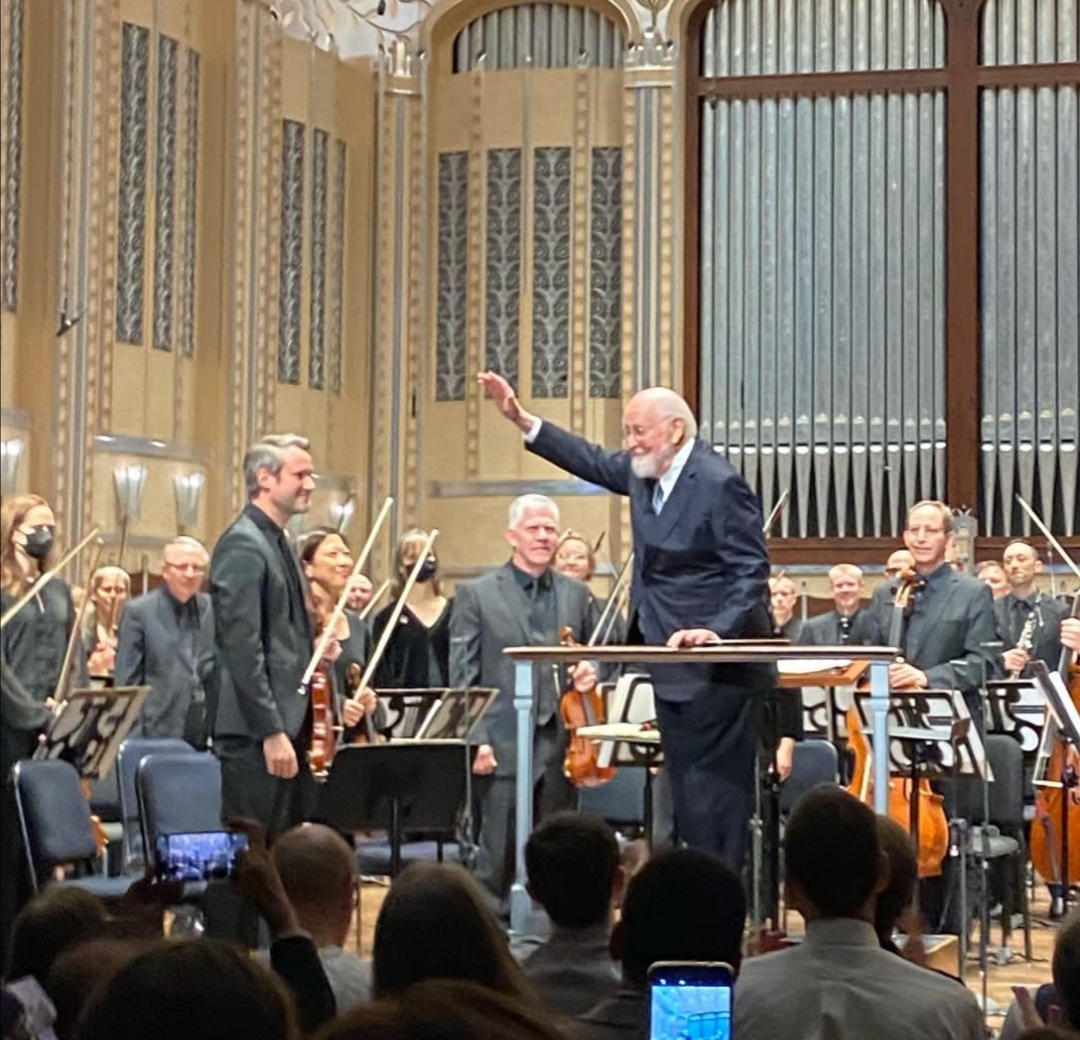 https://www.instagram.com/p/Ck6k4ngPJTV/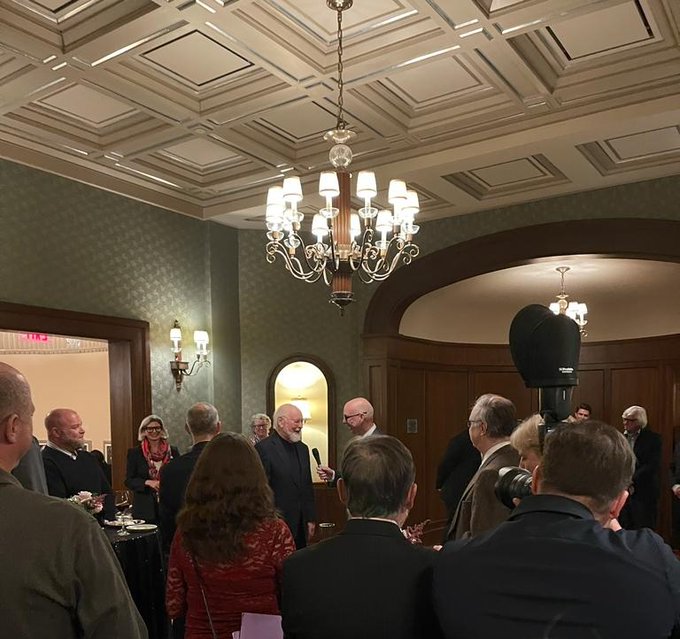 https://twitter.com/joannaheather/status/1591976837495885824/photo/1
Photos by prvee: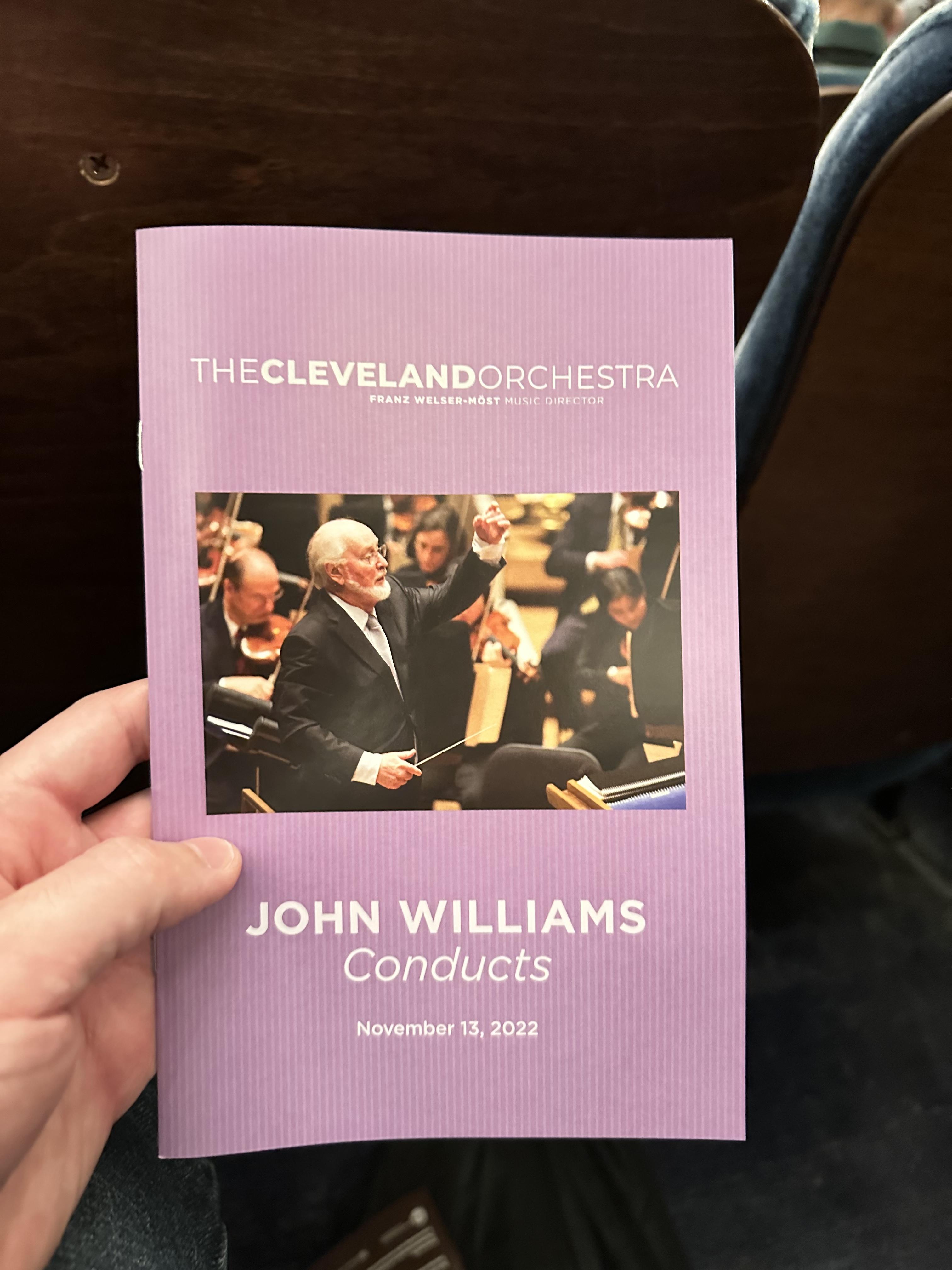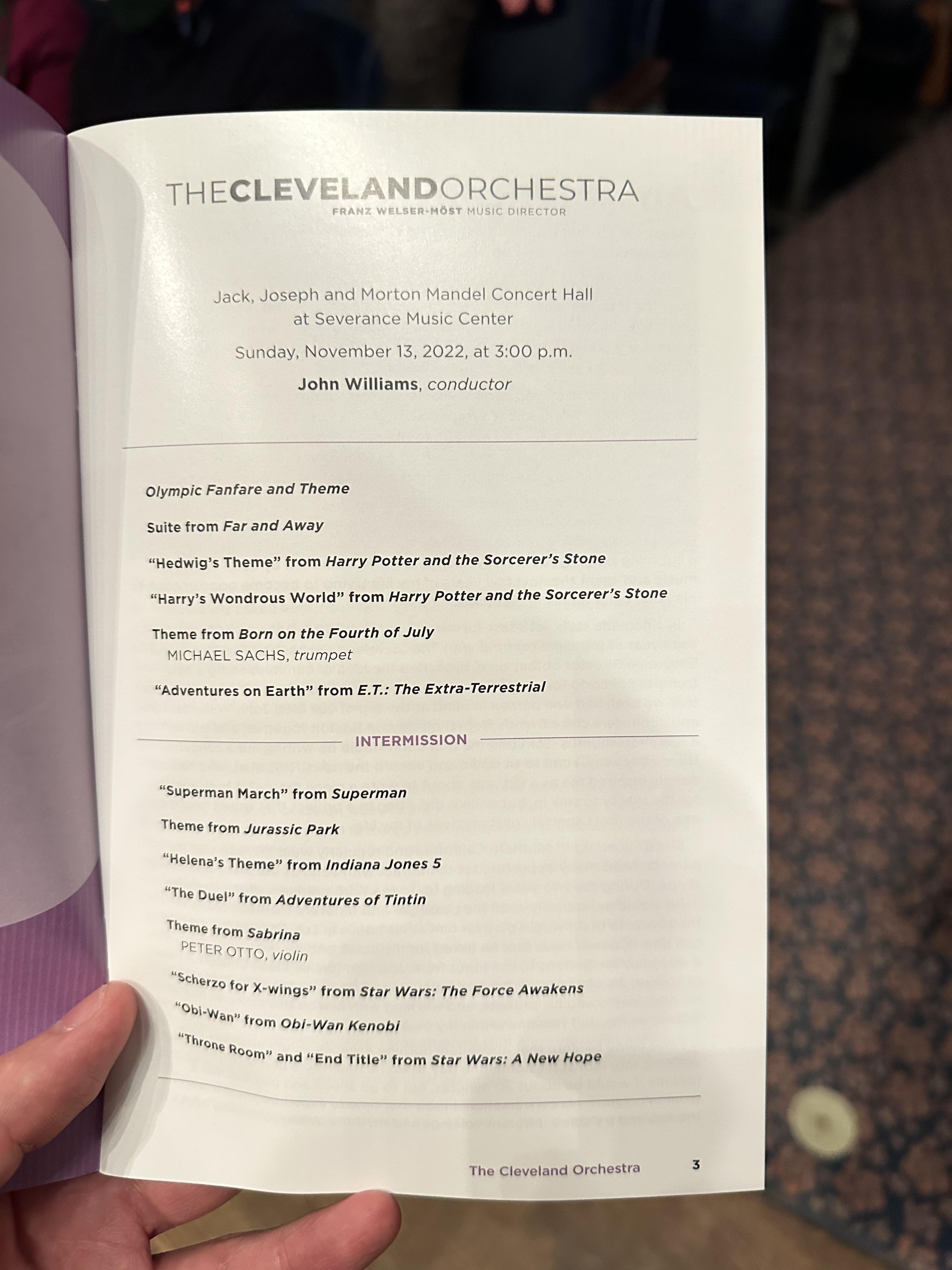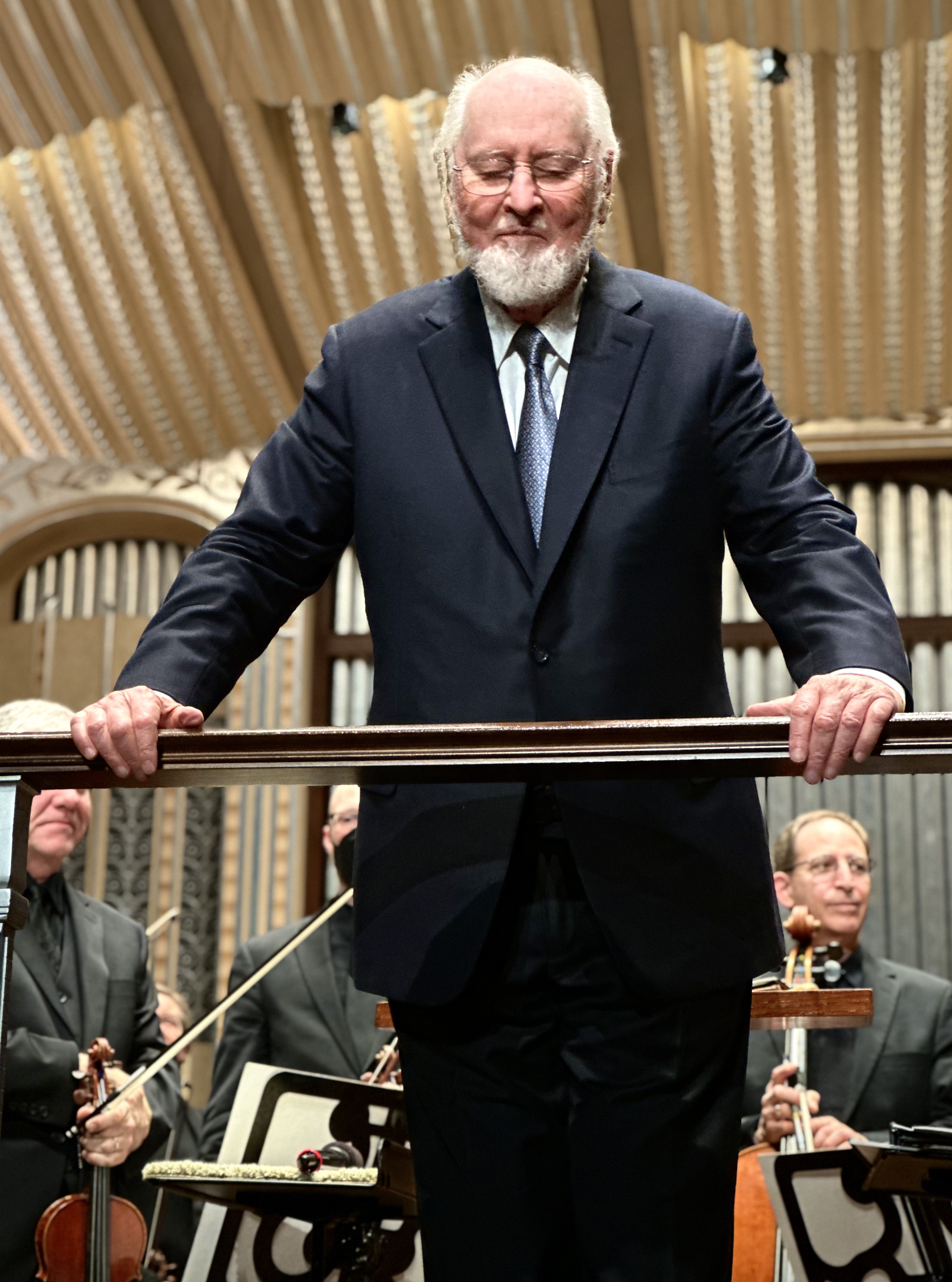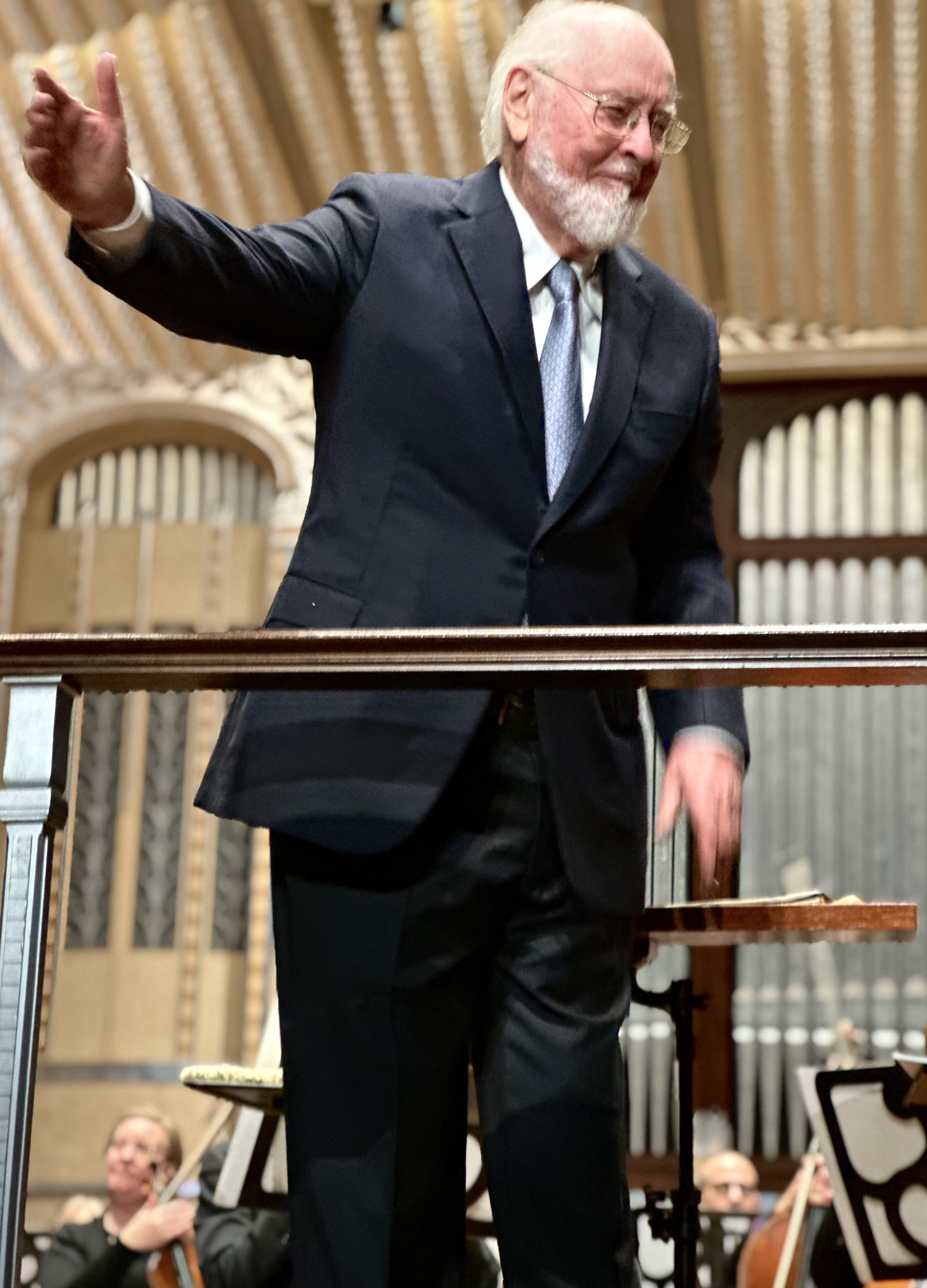 VIDEOS
'Adventures on Earth' Finale from E.T. The Extra-Terrestrial (2:02)
Theme from Jurassic Park (excerpt) (1:03)
Throne Room from Star Wars (3:22)
Yoda's Theme from The Empire Strikes Back (excerpt) (0:31)
The Raiders March from Raiders of the Lost Ark (excerpt) (1:27)
Applause before encores:
https://twitter.com/ndbrown4/status/1591947956193996800/video/4