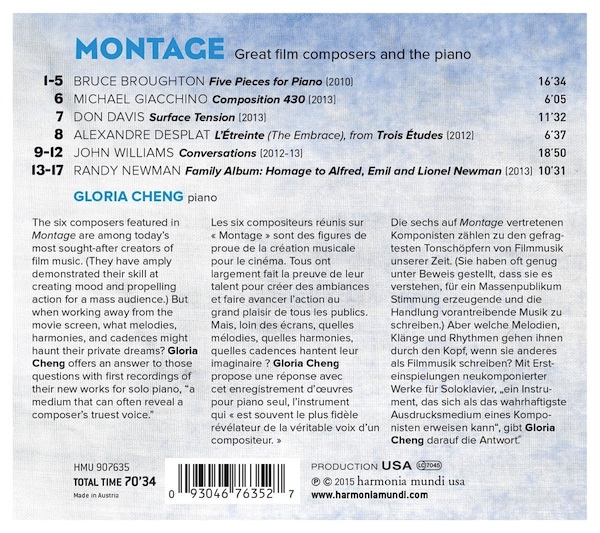 The first audio samples of 'Montage: Great Film Composers and the Piano' featuring John Williams' CONVERSATIONS, are now available at Qobuz.com.
The four Williams pieces are:
I. Phineas and Mumbett
II. Claude and Monk
III. Chet and Miles
IV. Strays, Duke… And Blind Tom
Physical copies of the album can be pre-ordered on Amazon.com (available on February 10).
Qobuz will sell the album in 24-Bit and 16-Bit Quality from February 23.