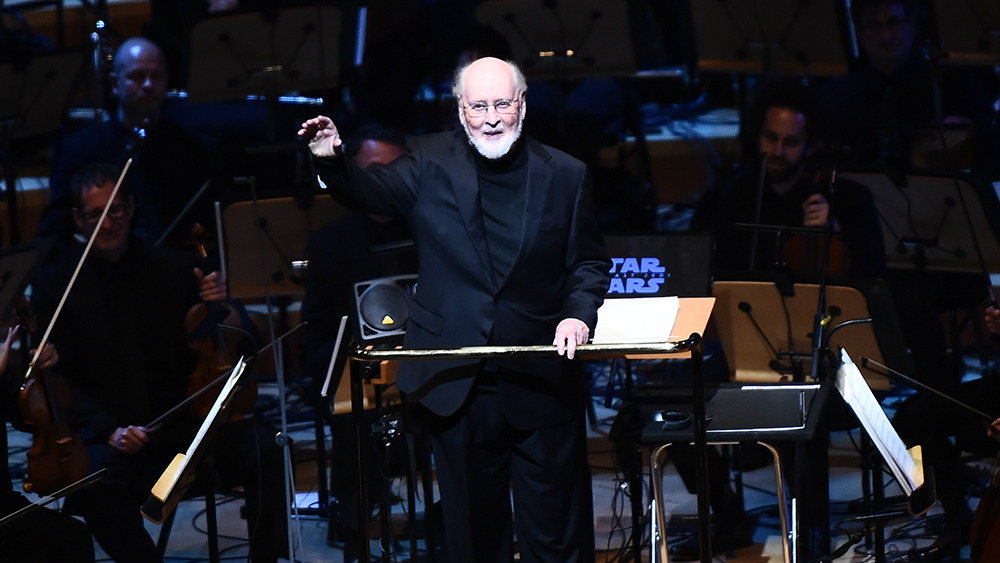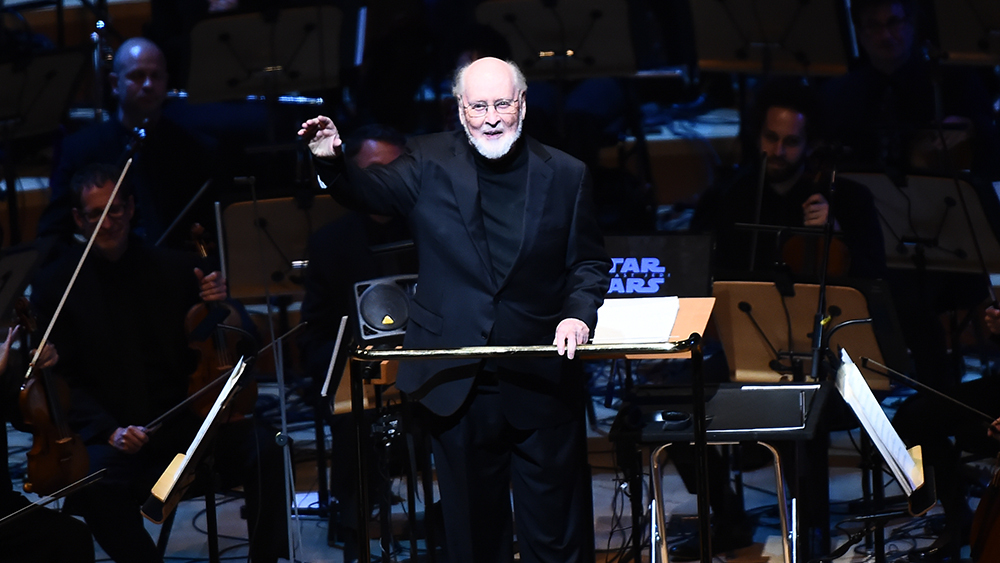 John Williams was among the performers of the 2018 'Oscar Concert', which took place February 28 as part of the Oscar week celebrations for its 90th anniversary at the Walt Disney Concert Hall. The concert featured never-before-heard arrangements of this year's five Original Score Oscar nominees, most conducted by the composers themselves.
Williams conducted the Los Angeles Philharmonic Orchestra in a performance of the piece 'The Rebellion Is Reborn', a concert arrangement from Star Wars: The Last Jedi.
Other composers performing at the event included Hans Zimmer, Michael Giacchino, Alexandre Desplat, Carter Burwell and A.R. Rahman.
Williams, who got the night's biggest ovation from the audience and from the orchestra, was introduced by 'Last Jedi' director Rian Johnson, who said "it's impossible to present Williams to an audience without sounding too grandiose, like I'm dedicating a national park."
"John is a legend, but he doesn't work like a legend," said the director. "He works like a little kid sprinting toward a playground because that's where the toys are."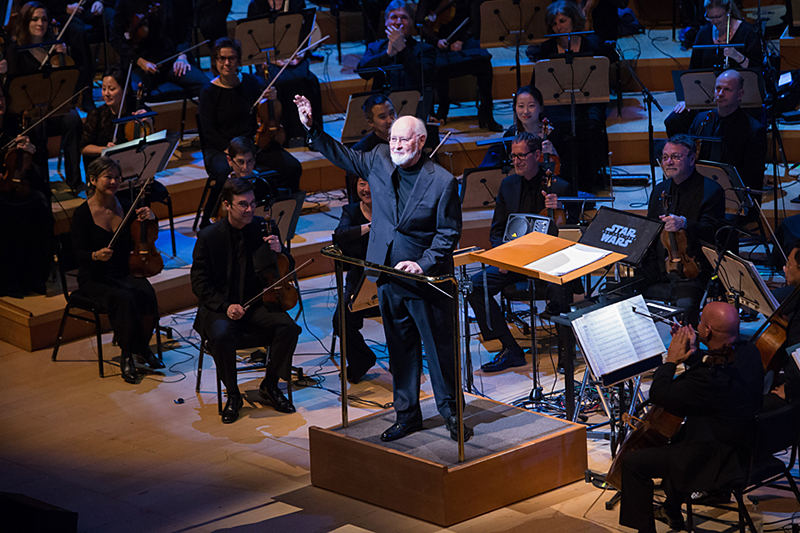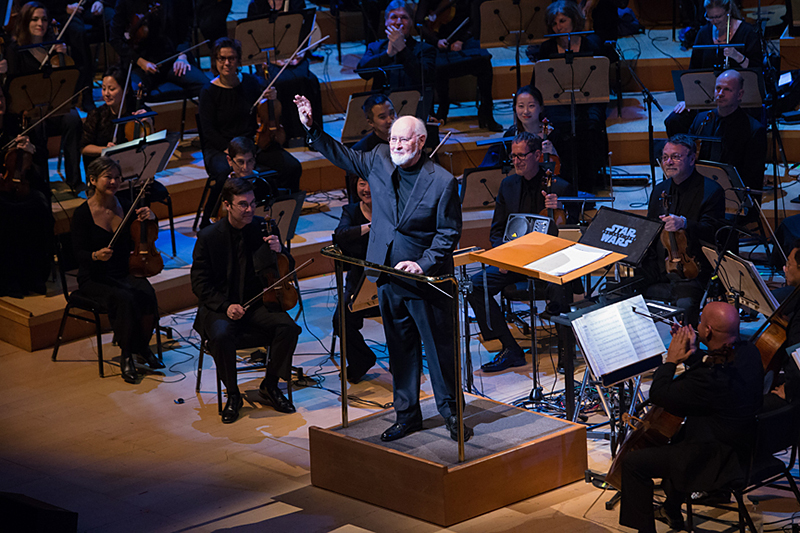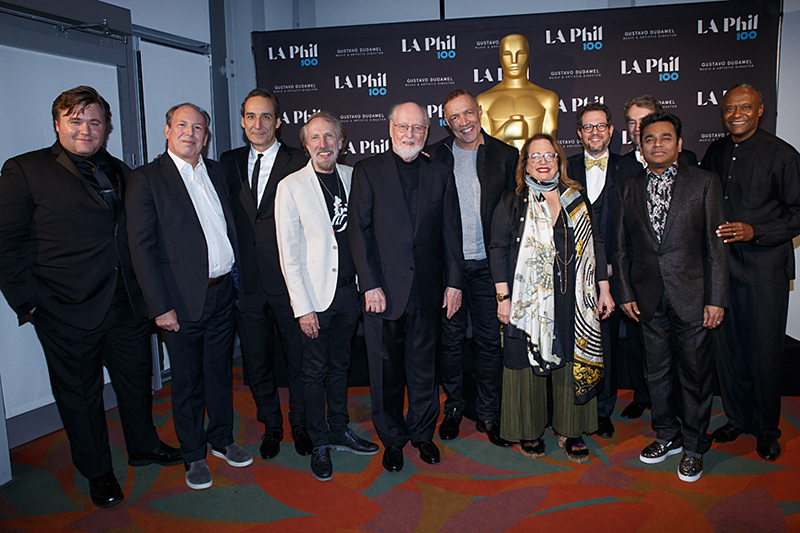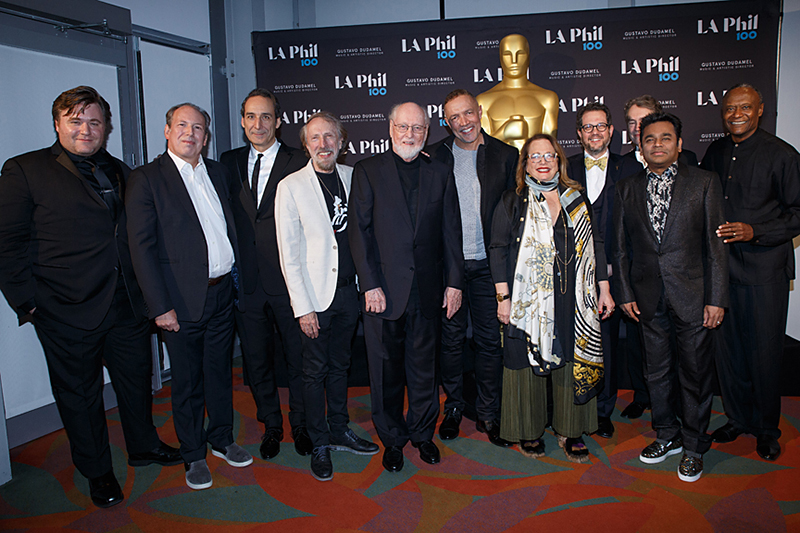 (From left) Benjamin Wallfisch, Hans Zimmer, Alexandre Desplat, Charles Bernstein, John Williams, Michael Abels, Laura Karpman, Michael Giacchino, Carter Burwell, A.R. Rahman, and Thomas Wilkins.
Photo by Paul Hebert/©A.M.P.A.S.
News and reports on the Oscar Concert: