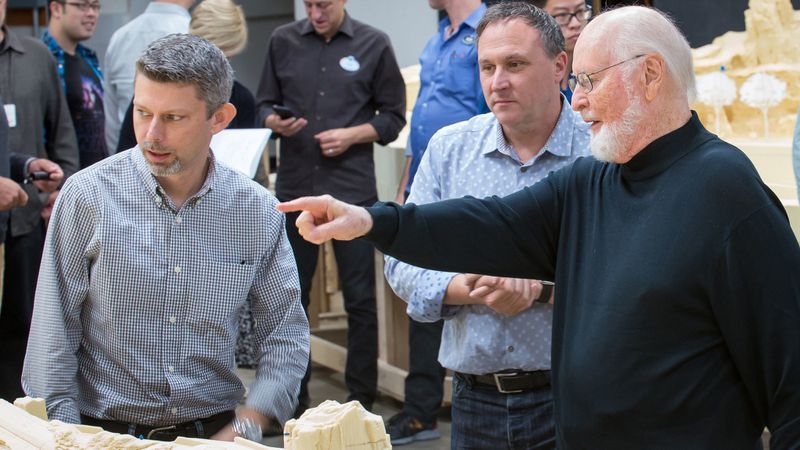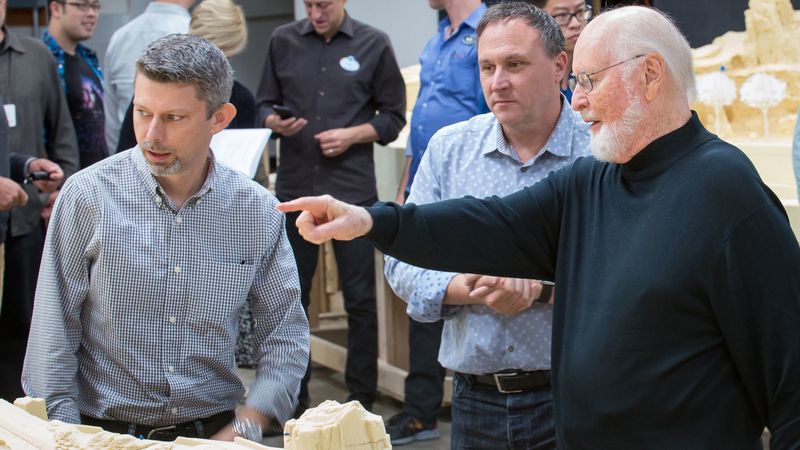 "I think John couldn't resist the feeling of, well, that needs its own special musical theme," said composer William Ross. "It didn't have anything to do with money or legacy or anything. It was about: Oh, there's some unfinished business there."
Ross has been Williams' "bullpen" ever since he adapted the veteran composer's themes for the "Harry Potter and the Chamber of Secrets" score, and has assisted on Williams' past two "Star Wars" film scores. One of Hollywood's go-to orchestrators and arrangers, Ross speaks Williams' unique musical language fluently, and has previously adapted the "Star Wars" canon for the Star Tours ride in Tomorrowland and the rethemed Hyperspace Mountain.
Disney simply asked Williams for a new theme. He went off and composed, in Walker's words, "a five-minute symphonic tone poem" filled with brand-new themes and motifs. Ross recorded that suite with the London Symphony Orchestra, the original interpreters of "Star Wars" music, at Abbey Road Studios.
"The suite just fit the land perfectly," said Ross. "It was mysterious and kind of haunting, but parts of it were powerful and noble."