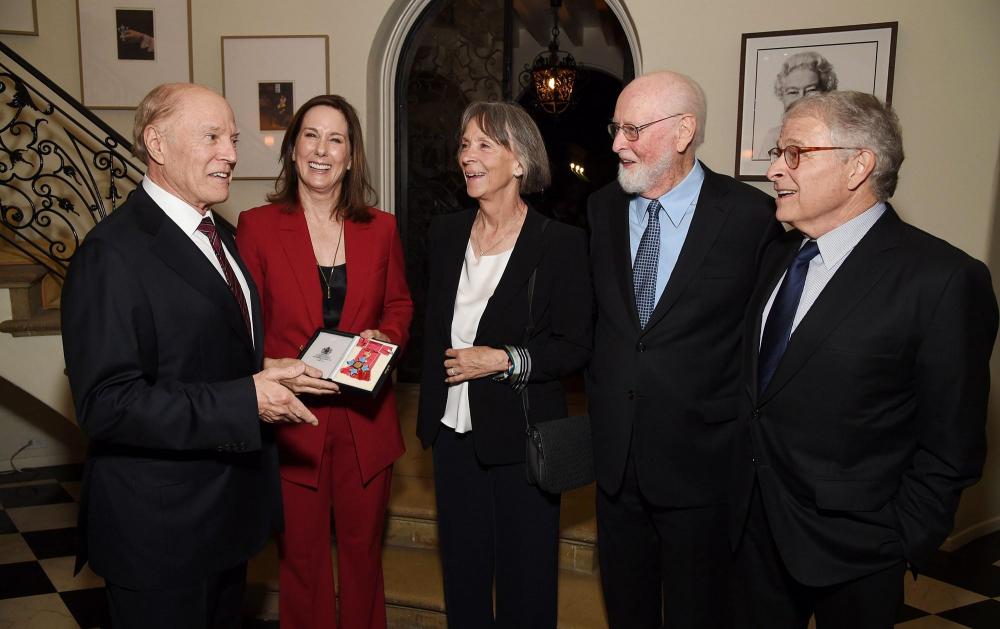 Lucasfilm president Kathleen Kennedy was made an honorary Commander of the Most Excellent Order of the British Empire on Thursday night for her decades of work bringing film projects to the United Kingdom.
The private ceremony was held at the home of British diplomat Michael Howells, Her Majesty's Consul General in Los Angeles, and attended by a small group of filmmaking luminaries.
Among the guests were Star Wars composer John Williams, The Empire Strikes Back and The Force Awakens screenwriter Lawrence Kasdan, and The Last Jedi writer-director Rian Johnson.