'ACROSS THE STARS: THE MUSIC OF JOHN WILLIAMS'
April 21, 2022, New York City, NY
The Philadelphia Orchestra conducted by JOHN WILLIAMS
Anne-Sophie Mutter, violin
CONCERT PROGRAM
Sound the Bells!
Violin Concerto No. 2
ENCORE
Across the Stars from Attack of the Clones for Violin and Orchestra
INTERMISSION
Flight to Neverland from Hook
Excerpts from Close Encounters of the Third Kind
The Duel from The Adventures of Tintin for Violin and Orchestra
Nice to be Around from Cinderella Liberty for Violin and Orchestra
Hedwig's Theme from Harry Potter for Violin and Orchestra
Throne Room and Finale from Star Wars
ENCORES

Theme from Schindler's List
Flying Theme from E.T. The Extra-Terrestrial
The Imperial March from The Empire Strikes Back
REVIEWS

EXTERNAL REVIEWS
Vulture – Williams long ago reached an age where he could have spent his time smiling benevolently through tribute events. Instead, he's still meeting deadlines and cranking out scores (including for Steven Spielberg's The Fabelmans, due out next fall). He seemingly had a few weeks of unexpected leisure during the heart of the pandemic, because that's when he tossed off a new violin concerto. He and Anne-Sophie Mutter have already recorded it (the second movement is out), and on Thursday they gave the New York premiere of this long and uncharacteristically meandering work, which is full of charms and beautiful moments that don't quite gel. The easy explanation would be that a lifetime of thinking in two-minute cues doesn't help with the long spans of a concert. Or that a film composer of his gifts needs a cinematic stimulus to do his best work. Both are possible; I prefer to think that he's written mountains of fine music, but nobody bats 1,000. – Full review
Broadway World – The rapturous experience of hearing the violin concerto, written specifically for Mutter, caused gasps and moans in the house as these two great friends made art together that was beyond compare. Williams' use of minor keys and diminished intervals to bring dissonance to our ears – especially in the tense plucks from the harpist – painted tones in colors that thrilled and frightened because it all felt like a great pursuit, a dangerous chase. Each of the four movements brought tension, drama, noise, and nerve from Anne-Sophie's instrument that were all palpable, through to the end, where deliverance was promised, and then a touch of healing granted. Unable to just walk off the stage and end the first half, the maestro returned with an Act 1 encore from the Star Wars universe. "There were NINE of those movies and I don't remember exactly which one this piece (ACROSS THE STARS) was in," said Williams. "Attack Of The Clones!" a helpful man in the audience shouted, and with a hearty laugh, JW mouthed "Thank you" and off we went, ending the first half on a note that demanded his third standing ovation of the night… and we still had a long way to go. – Full review
The Legacy of John Williams – What audiences were privy to at the Carnegie Hall was, therefore, no 'mere' classical concert. It was a piece of history in the making. And it's a testament to Williams' artistic and intellectual capabilities that he is consistently able to exhibit fresh nuance and unexpected avenues during his live performances.
Above all else, the "Across the Stars" concert, showcasing the excellent playing of the renowned Philadelphia Orchestra, was a testament to Williams' capacity for collaboration. As a composer for film, Williams routinely finds himself engaged in dialogue with directors, editors, producers and more, all of whom collaborate to ensure the best musical vision for the project. – Full review
JWFAN REPORTS
Report by 'rpvee' (original post)
Amazing first half! He started to do his usual speech about not remembering which of the nine Star Wars films Across the Stars is from, but I held up two fingers right in front of him and he gleefully reacted and announced that it was from the second film "with Natalie Portman". What a neat moment! Gonna remember that forever.
Report by 'Will' (original post)
A surreal experience I will remember for the rest of my life. JW still stunningly energetic in his conducting. That's super cool that it was a JWFan member who reminded him about AOTC! That was a fun moment, and it's even better knowing it was a fellow member.
Sound the Bells was a really excellent concert opener! I thought it sounded even better than on the American Journey CD.
Report by 'Potterhead' (original post)
What an experience. Will never forget it. The audience was electric. John Williams just never stopped playing. The original concert time was 90 mins and he played for 2hrs. Concert started at 7:10 and ended at 9:30 (15 min intermission)
Report by JohnnyD (original post)
The whole gala event was such a joy to experience. The price for the gala dinner was totally worth it; a once-in-a-lifetime experience. It was such a joy being with the Maestro this evening. I will never forget this whole evening. It was simply mesmerizing in the best way.
He walked pass me; as he walked by, I just said, "Good evening, Maestro." He gave me a gentle nod, smiled and said, "Good evening; thank you for coming." Just a brief moment, but worth every penny. I'll never forget it. He really is a gentlemen. His humble attitude really shows.
I'd like to say that the Maestro does not look 90 at all, and he conducted the orchestra with such energy, I was like, "Wow!" He really looks great!
CONCERT PHOTOS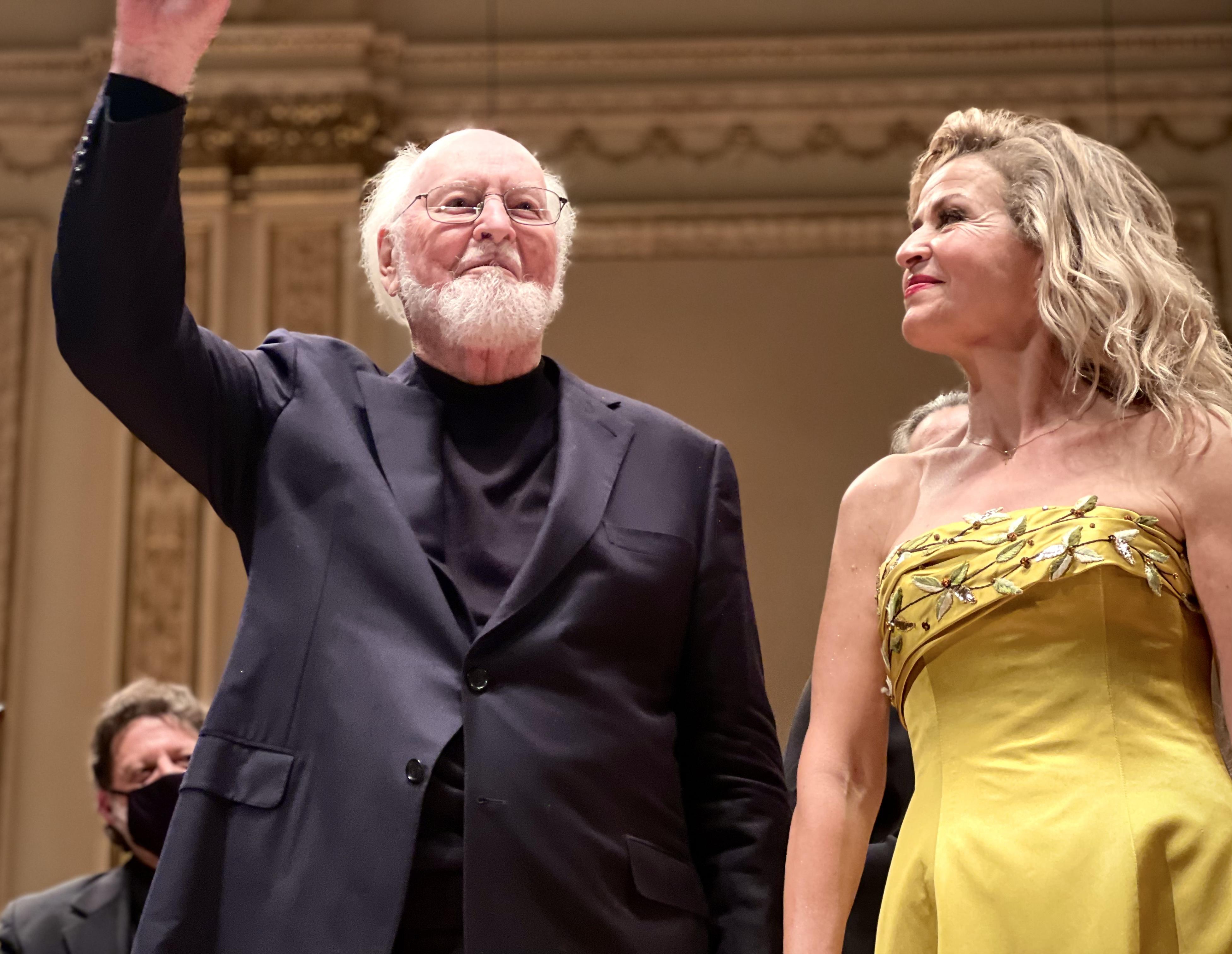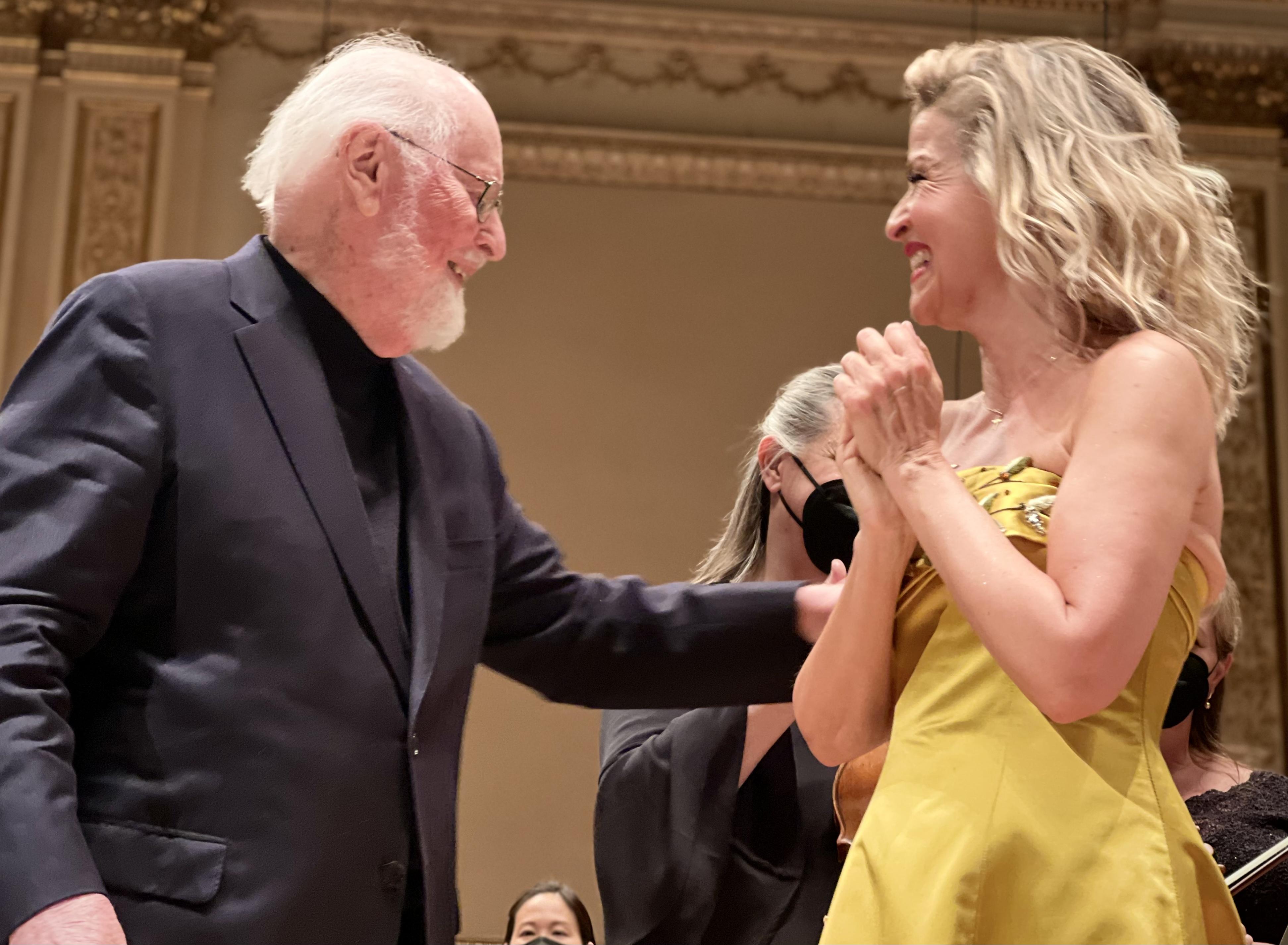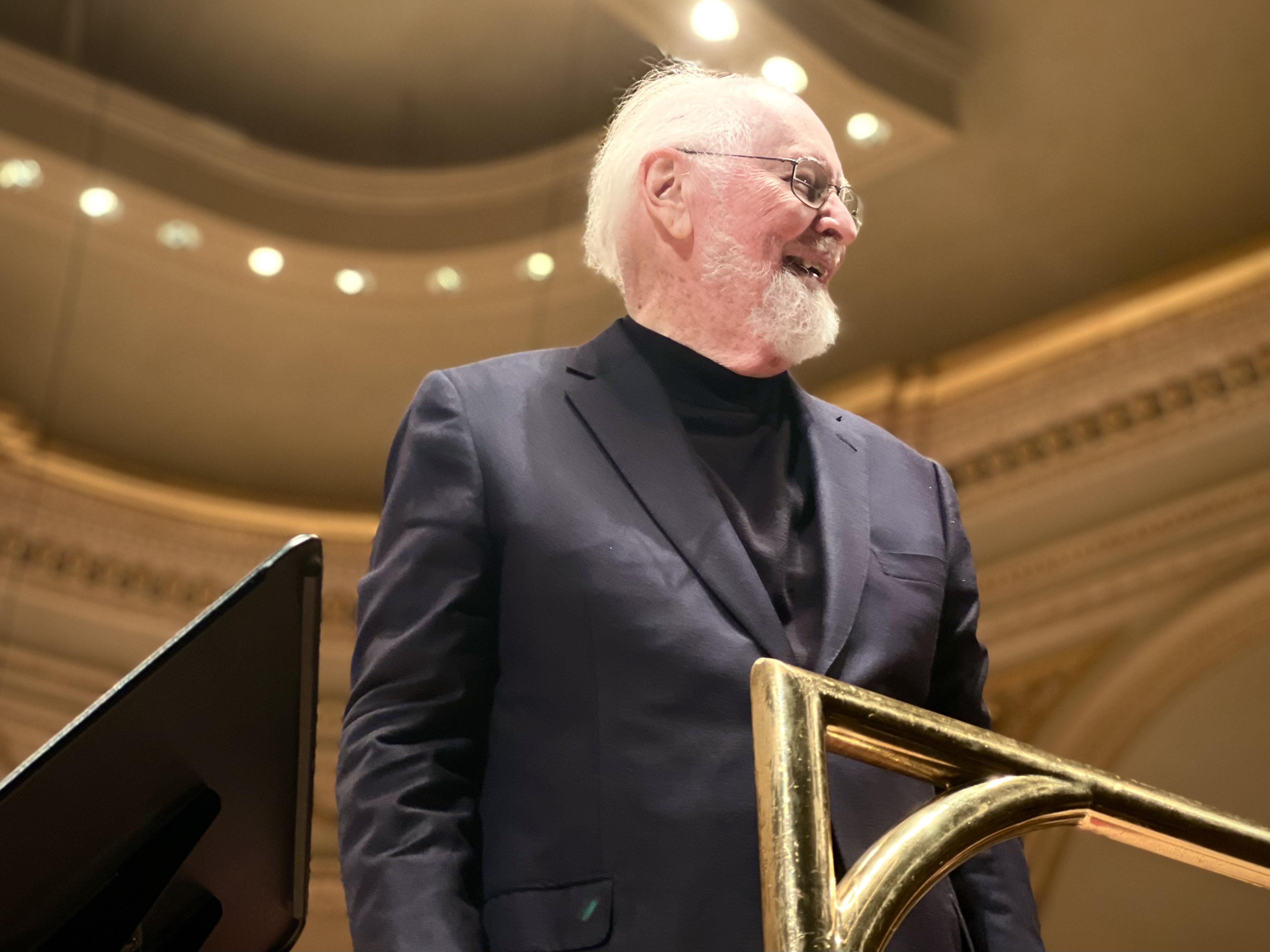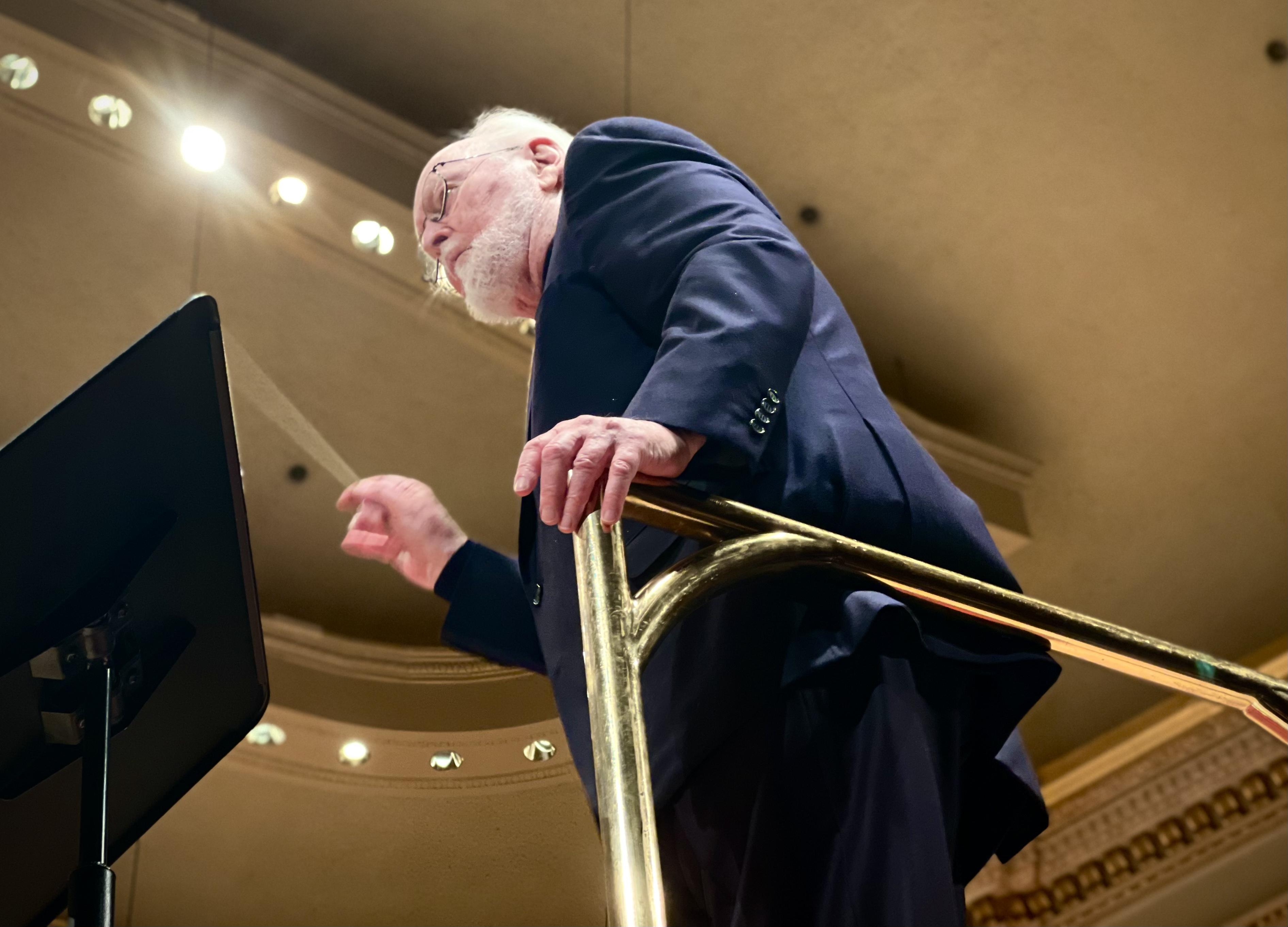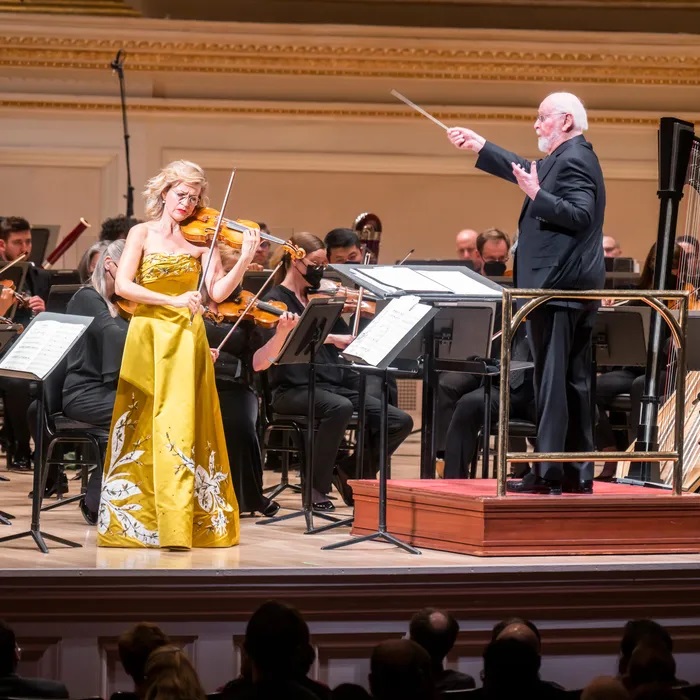 (Photo by Chris Lee)