"JOHN WILLIAMS – THE TANGLEWOOD 90th BIRTHDAY CELEBRATION"
August 20, 2022, Koussevitzky Music Shed, Lenox, MA
Boston Pops Orchestra conducted by Ken-David Masur
Martin Grubinger, percussion – Yo-Yo Ma, cello – Branford Marsalis, saxophone – James Taylor, vocalist – Eric Revis, bass – Jessica Zhou, harp – Itzhak Perlman, violin
JOHN WILLIAMS, Special Guest
Listen to the radio broadcast of this concert at ClassicalWCBR.org
CONCERT PROGRAM
Conducted by Ken-David Masur
Sound the Bells!
Tributes (For Seiji)
Highwood's Ghost
Jessica Zhou, harp – Yo-Yo Ma, cello
Pickin' from Three Pieces for Solo Cello
Yo-Yo Ma, cello
Just Down West Street…on the left
To Lenny, To Lenny (For New York)
Escapades from Catch Me If You Can
Branford Marsalis, saxophone
Getting to Know You from The King and I
James Taylor, guitar
Sweet Baby James
James Taylor, guitar. Yo-Yo Ma, cello
Theme from Schindler's List
Itzhak Perlman, violin

Throne Room & Finale from Star Wars
ENCORES

March from Superman
Happy Birthday
The Raiders March (Conducted by John Williams)
REVIEWS
EXTERNAL REPORTS
MassLive – Roads to Tanglewood were jammed and the venue sold out as throngs flocked to Lenox to be part of Williams' 90th birthday celebration. It was one of the most popular Tanglewood performances of the summer 2022 season — a testament to the affection music lovers have for the famed composer. – Full article
JWFAN REPORTS
Report by 'SilverTrumpet' (original post)
We had a really great time. The James Taylor stuff was really dopey and kinda boring, but everything else was a delight.
We saw Highwood's Ghost during its premiere, but just about every other concert work we've never seen live, so it was a great concert after 3 years of Film Nights.
Pearlman's surprise appearance was incredible. I'm glad I got to see him perform Schindler since he really didn't look to be in great health. I don't know if we know what his deal is. He's only what, 74? He sounded perfect still. They had a bunch of people mask up for when he zoomed onto stage to perform.
Report by Ron Burbella (original post)
There was a VERY entertaining, split-second timed video of photographs to accompany the SUPERMAN encore.  It started with early black and white photos of JW as a child and as a very young musician.  Then it followed his career through the years, with many, many photos of his concerts, film scoring,  and collaborations with various artists and celebrities.   The photos came to a well-timed end with the last notes of SUPERMAN.  Quite effective in showing that HE is our musical Superman.
VIDEOS
PHOTOS
OFFICIAL PHOTOS
JWFAN PHOTOS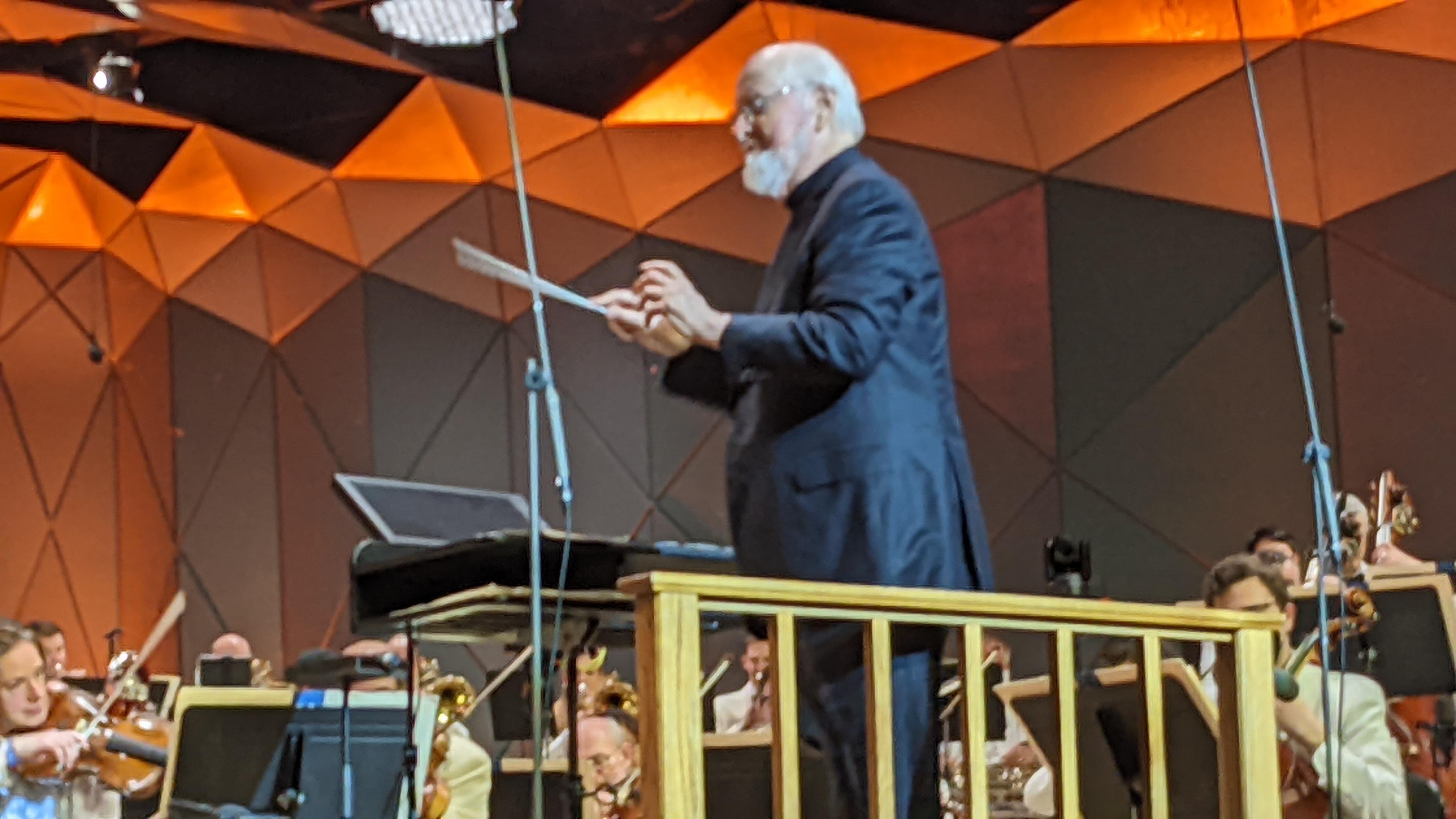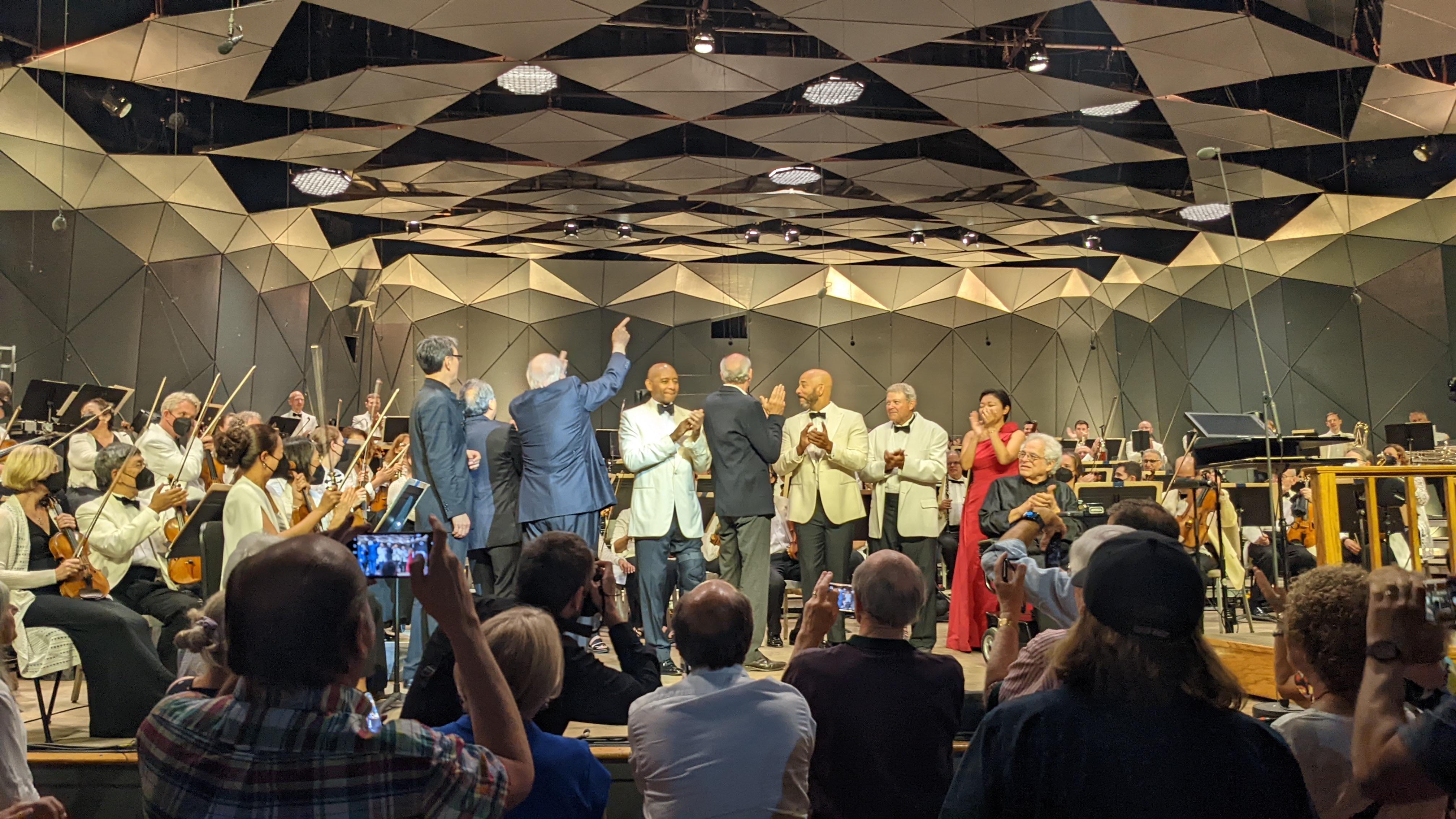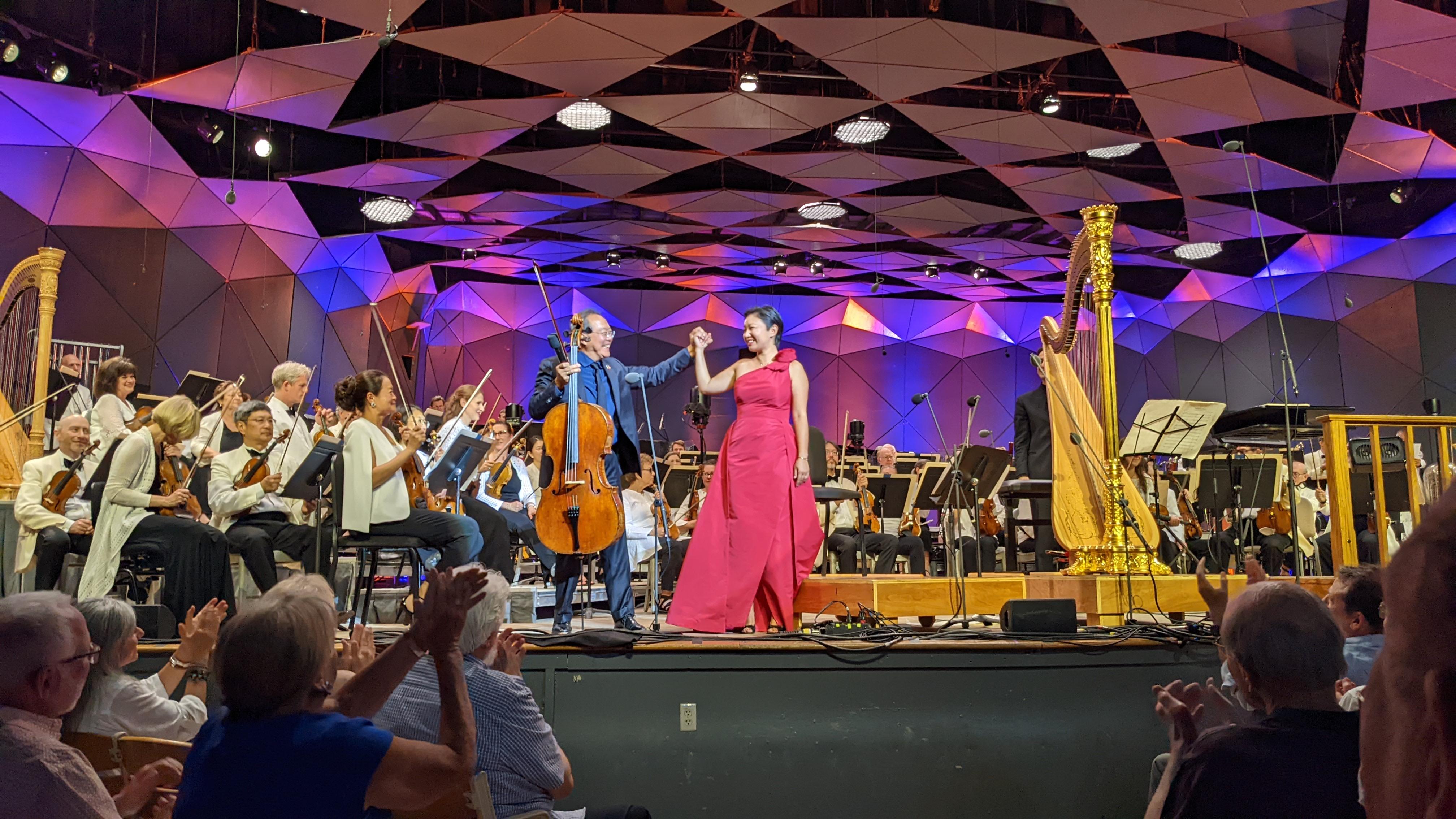 (Photos by Jason LeBlanc)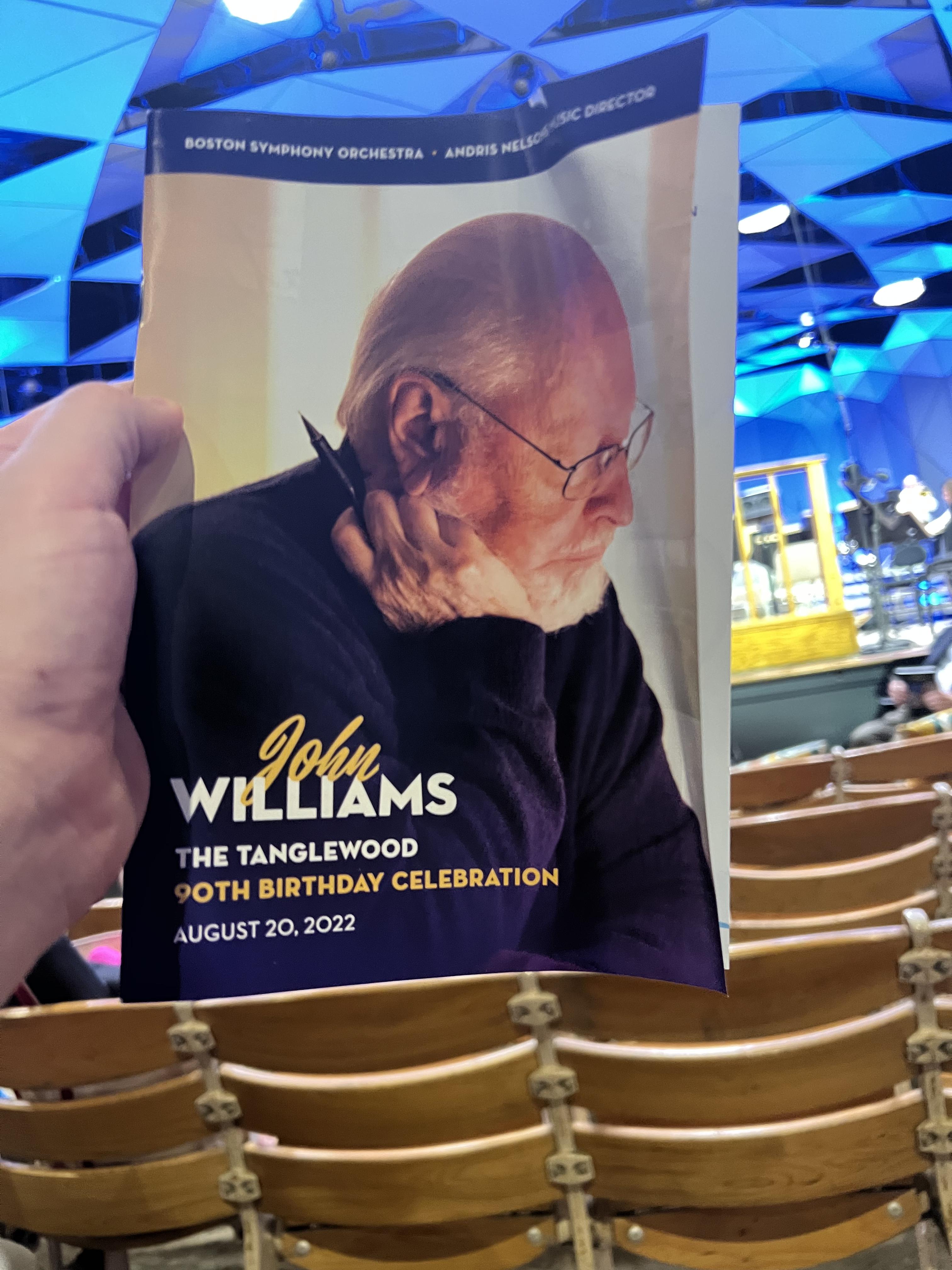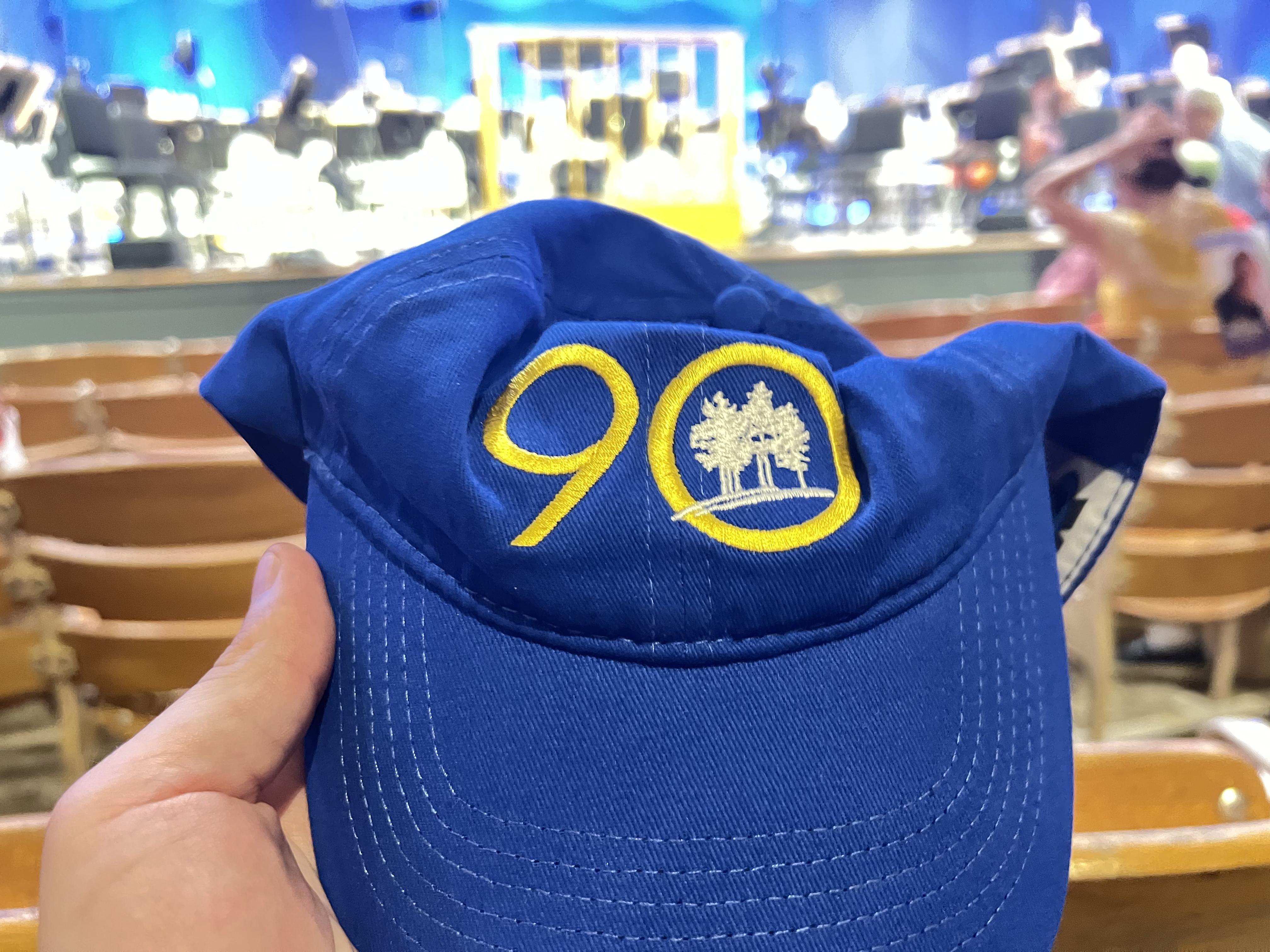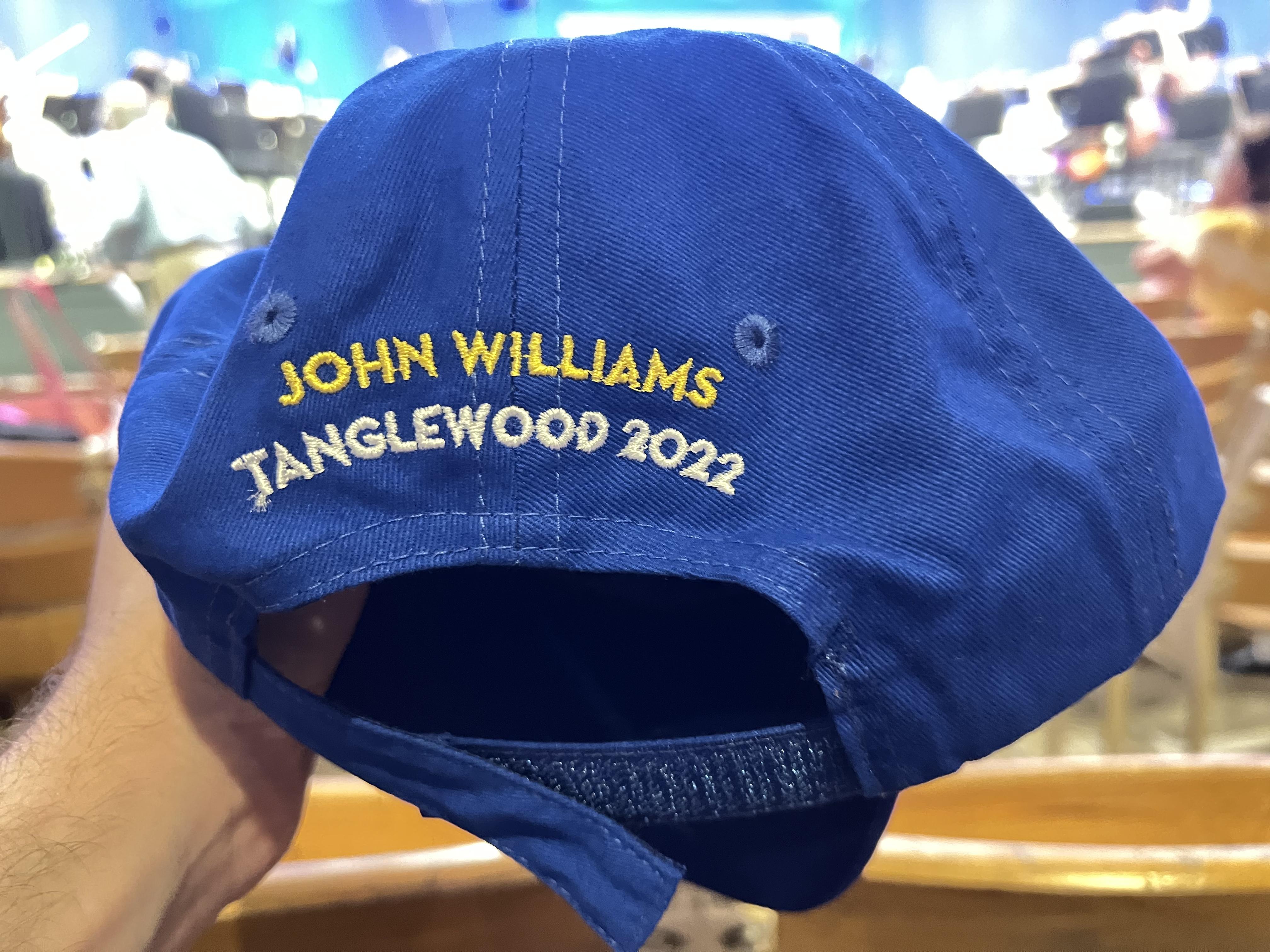 (Photos by 'rpvee')
---