"JOHN WILLIAMS WITH ANNE-SOPHIE MUTTER"
February 14, 2023, San Francisco, CA
San Francisco Symphony Orchestra conducted by JOHN WILLIAMS
Anne-Sophie Mutter, violin
CONCERT PROGRAM
Sound the Bells!
Violin Concerto No. 2 (San Francisco Symphony Premiere)
I. Prologue
II. Rounds
III. Dactyls
IV. Epilogue
Anne-Sophie Mutter, violin
ENCORE
Helena's Theme from Indiana Jones and the Dial of Destiny – Violin Arrangement (World Premiere Performance)
Anne-Sophie Mutter, violin
INTERMISSION
Flight to Neverland from Hook
Excerpts from Close Encounters of the Third Kind
The Duel, from The Adventures of Tintin
Anne-Sophie Mutter, violin
Nice to be Around, from Cinderella Liberty
Anne-Sophie Mutter, violin
Hedwig's Theme from Harry Potter and the Sorcerer's Stone
Anne-Sophie Mutter, violin
Throne Room and Finale from Star Wars
ENCORES
Theme from Schindler's List
Flying Theme from E.T. The Extra-Terrestrial
The Imperial March from The Empire Strikes Back
REVIEWS
Report from the San Francisco Symphony:
Renowned composer and conductor John Williams and violinist Anne-Sophie Mutter joined the San Francisco Symphony on February 14, 2023, for a one-night-only performance of Williams' beloved concert and film music.
Williams—who celebrated his 91st birthday last week on February 8—opened the program with Sound the Bells!—a fanfare Williams wrote in 1993 while on tour in Japan to commemorate the wedding of Japan's Crown Prince Naruhito and Masako Owada (now Emperor and Empress of Japan). The centerpiece of the program was Williams' Violin Concerto No. 2, written especially for soloist Anne-Sophie Mutter and premiered with the Boston Symphony Orchestra in 2021.  
After her performance of Violin Concerto No. 2, Mutter, Williams, and the orchestra surprised audiences with the world premiere performance of a brand-new arrangement of Helena's Theme from Williams' score to Indiana Jones 5 (Indiana Jones and the Dial of Destiny), which will be released in theaters in June 2023.  
The second half of the concert was dedicated to Williams' world-famous film music, including selections from the composer's scores to Hook, Close Encounters of the Third Kind, and Star Wars. Anne-Sophie Mutter returned to perform special adaptations of three film classics—"The Duel," from The Adventures of Tintin; "Nice to be Around," from Cinderella Liberty; and "Hedwig's Theme," from Harry Potter. Williams and the orchestra closed out the program with three encores: Theme from Schindler's List, Flying Theme from E.T., and Imperial March from Star Wars. 
PHOTOS
OFFICIAL PHOTOS (Courtesy of San Francisco Symphony)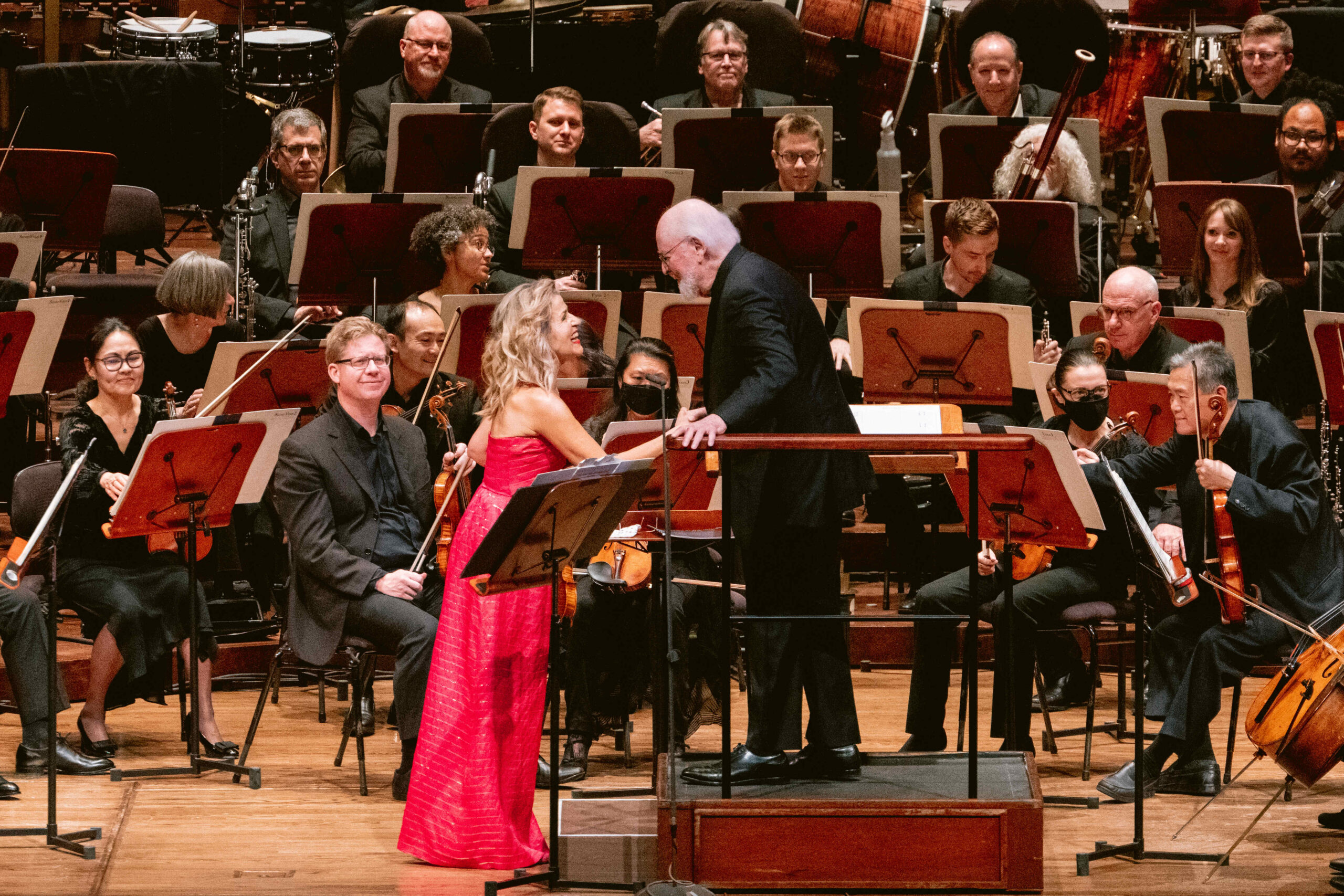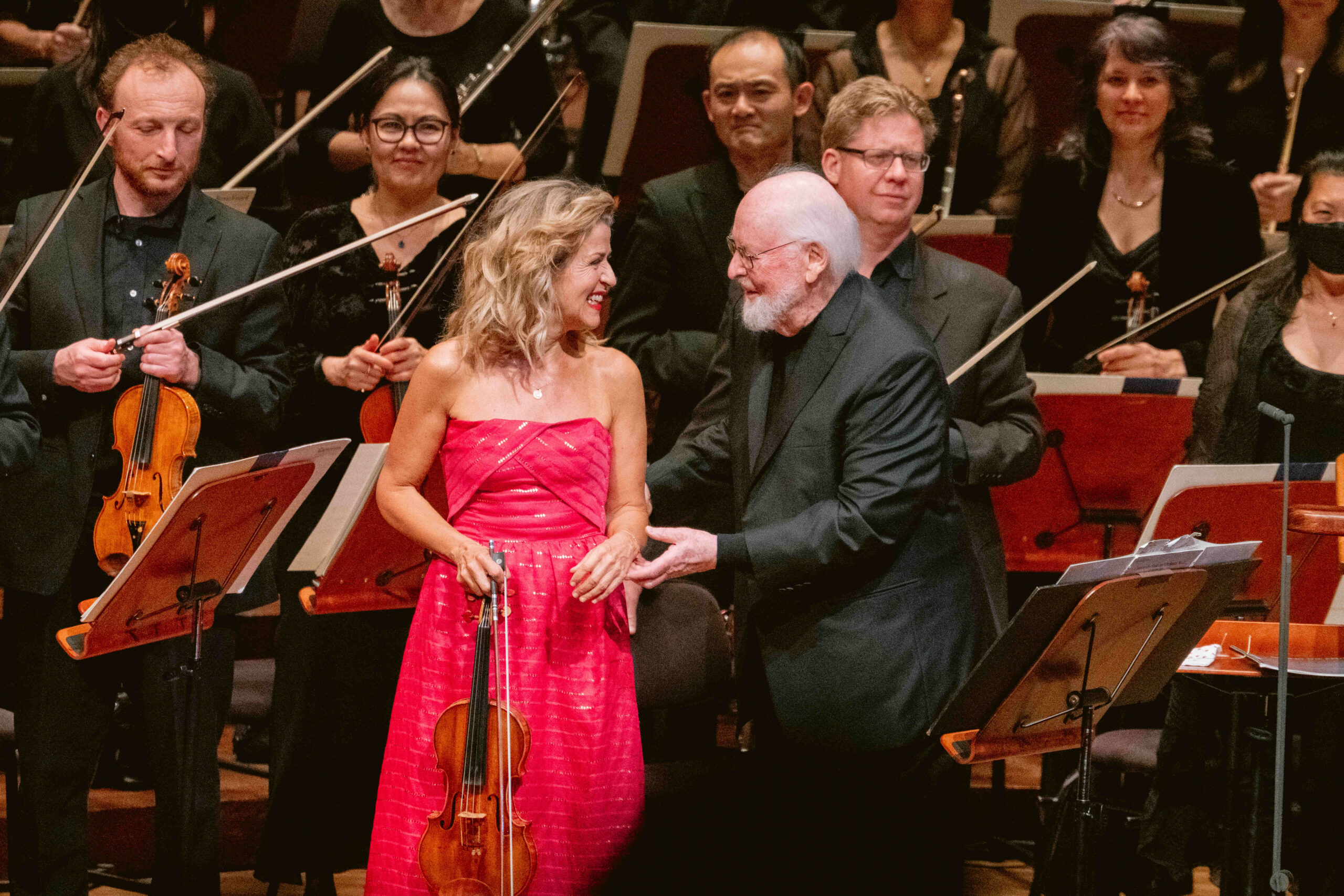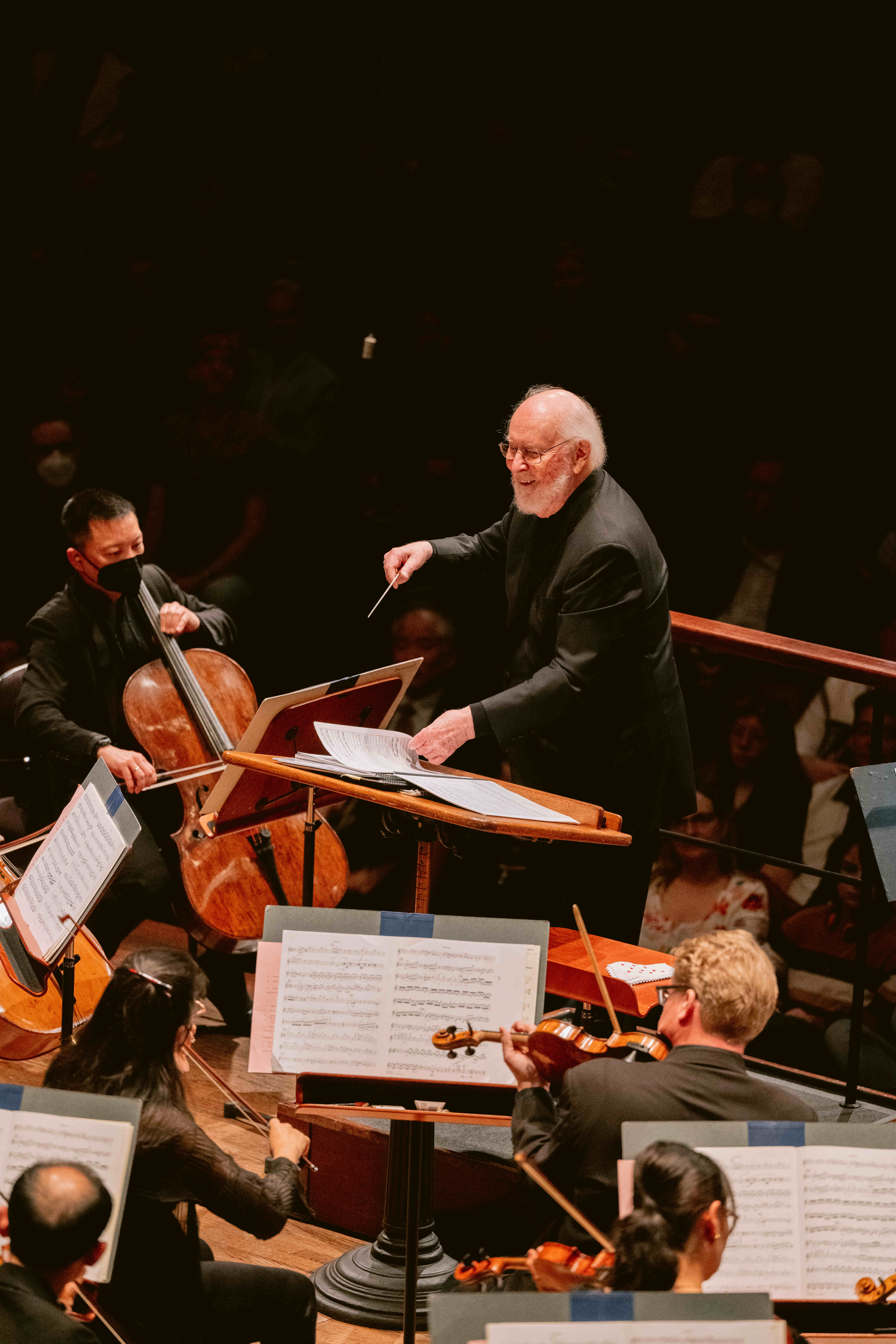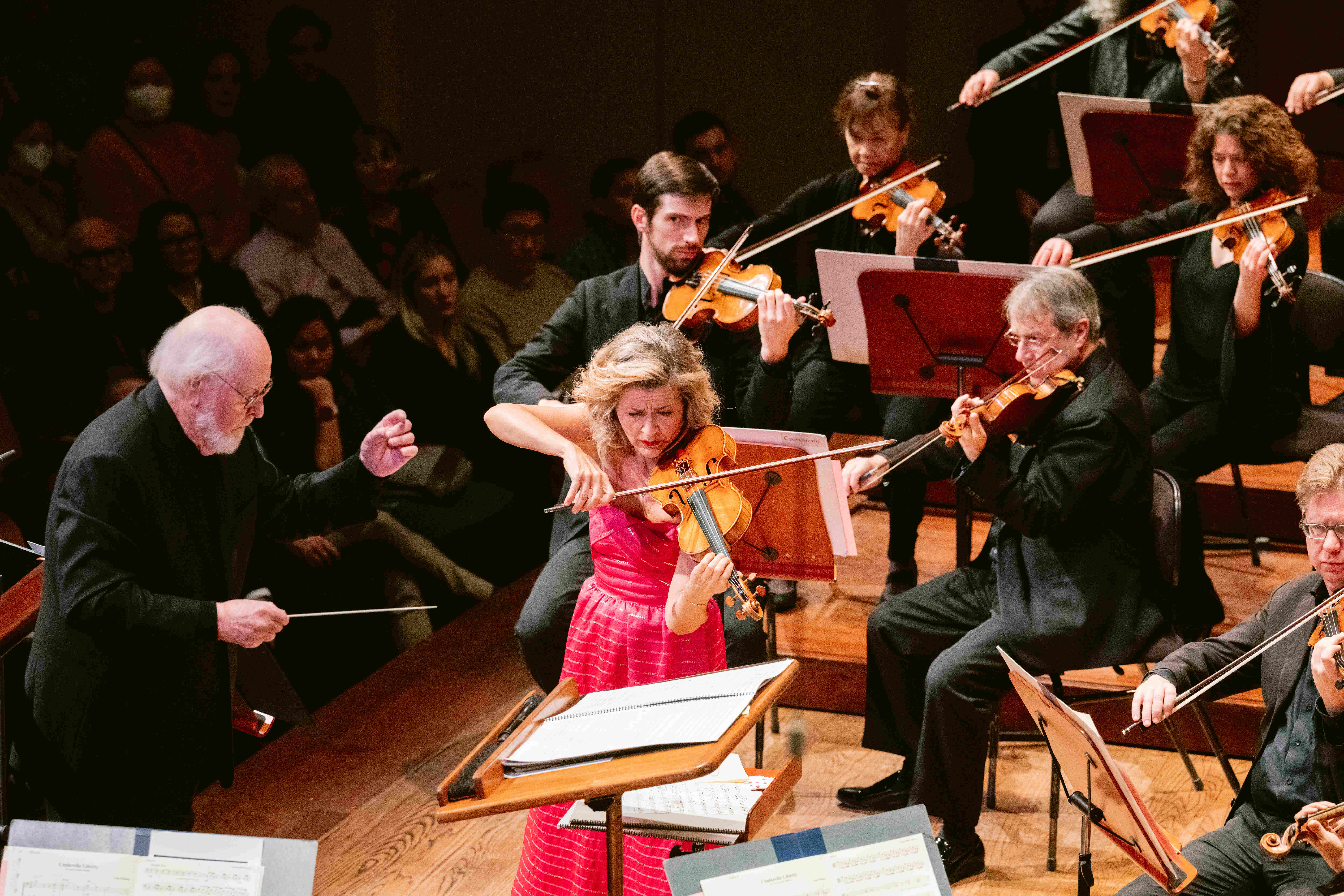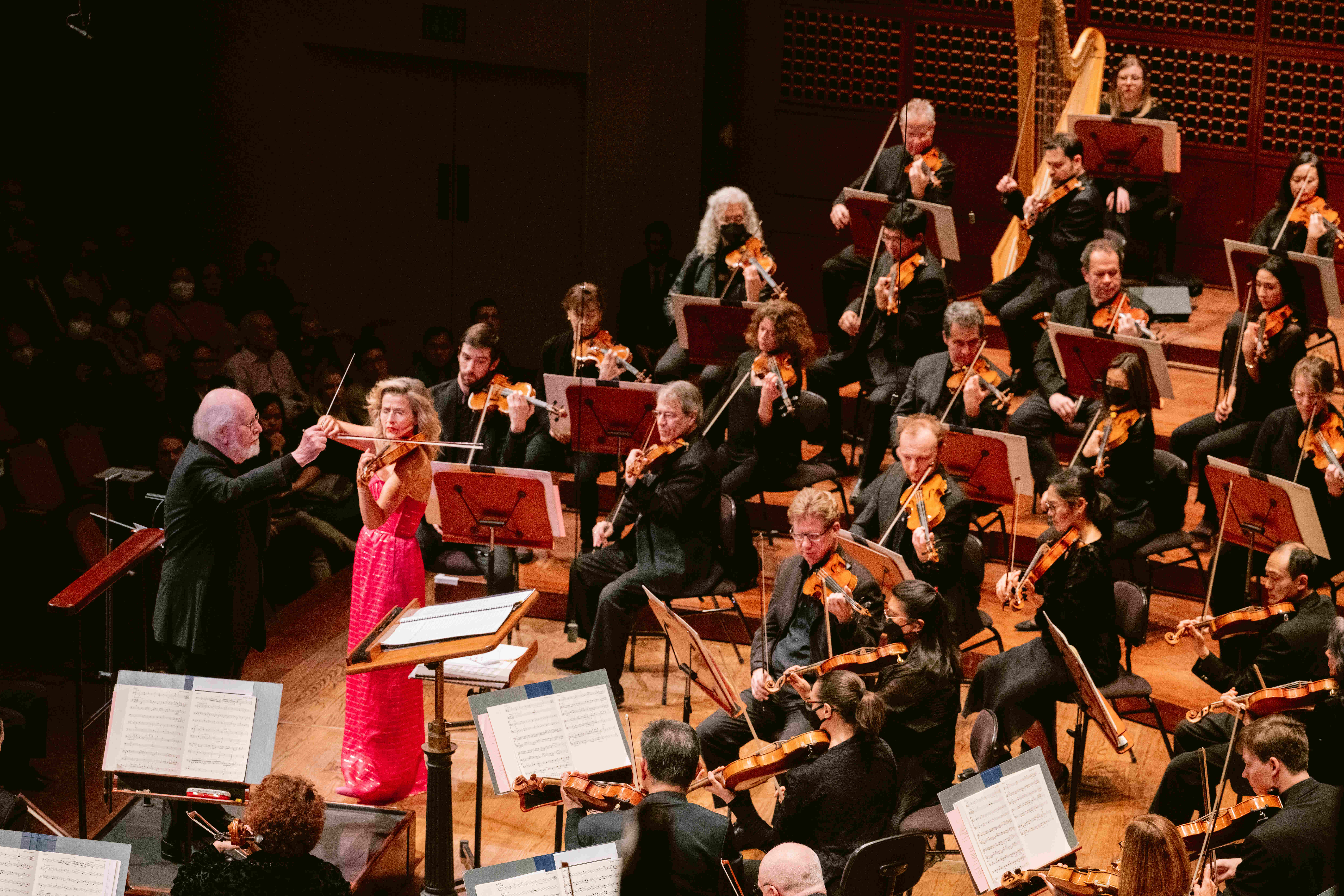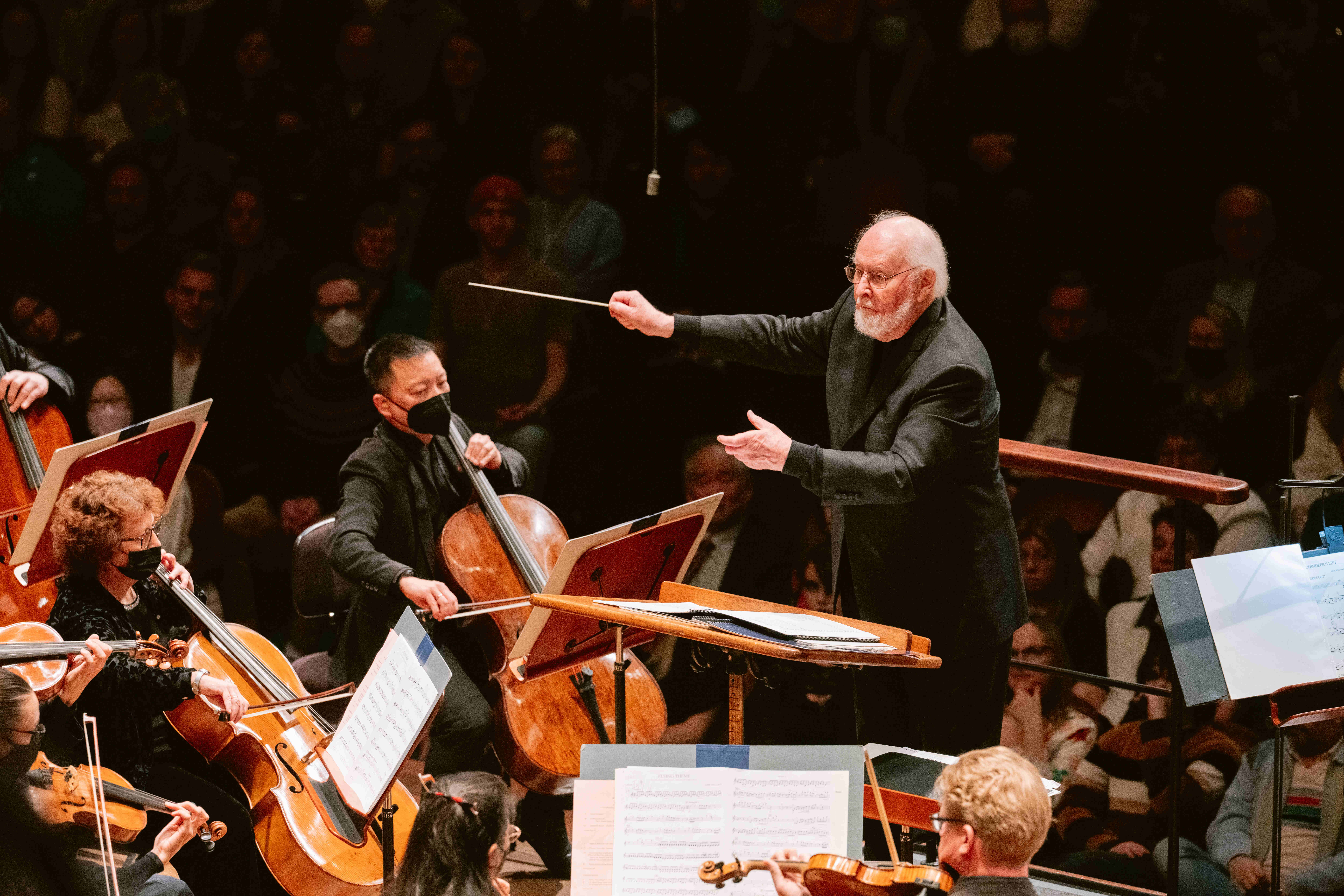 Photo credit: Kristen Loken
BACKSTAGE PHOTOS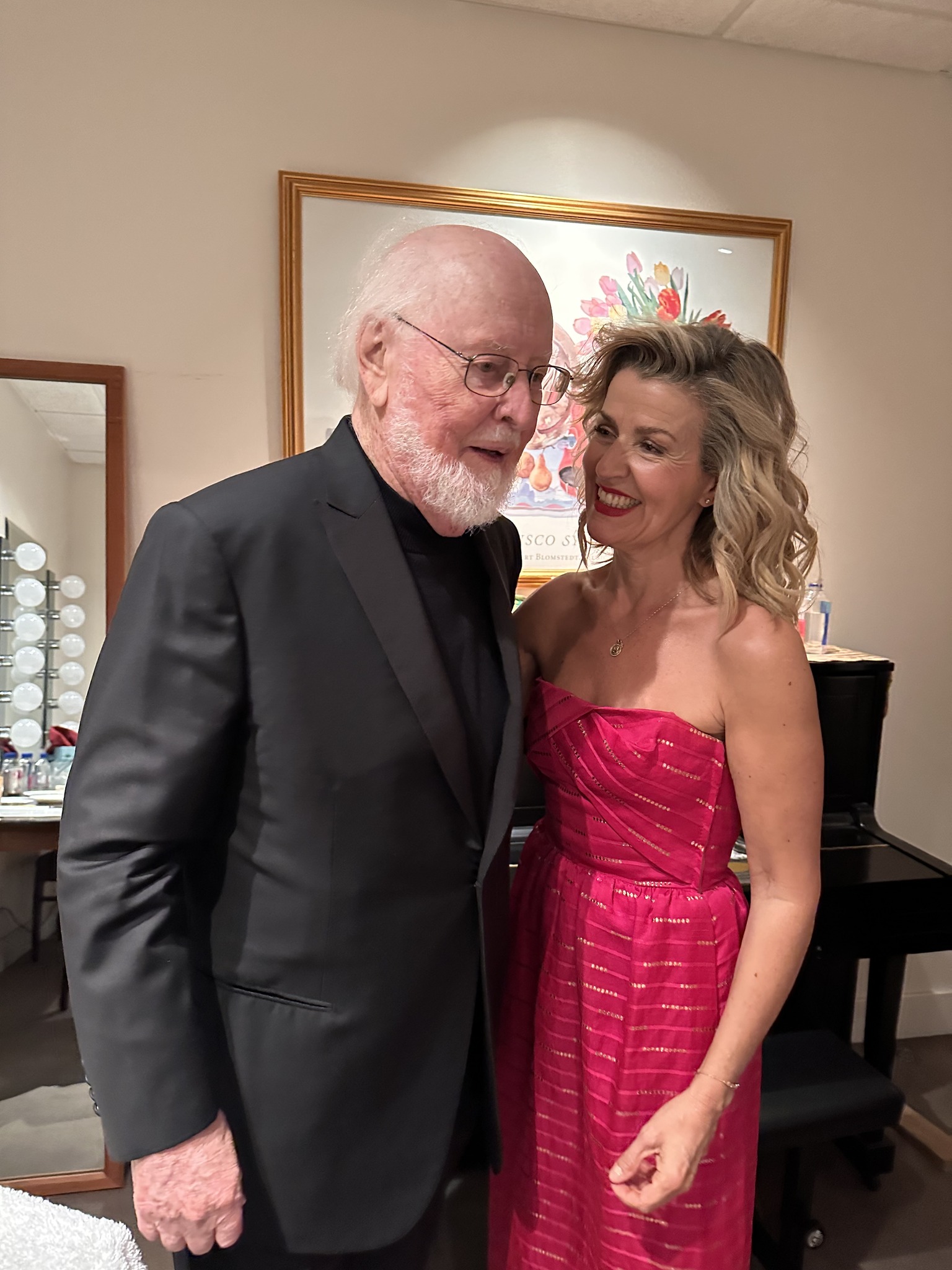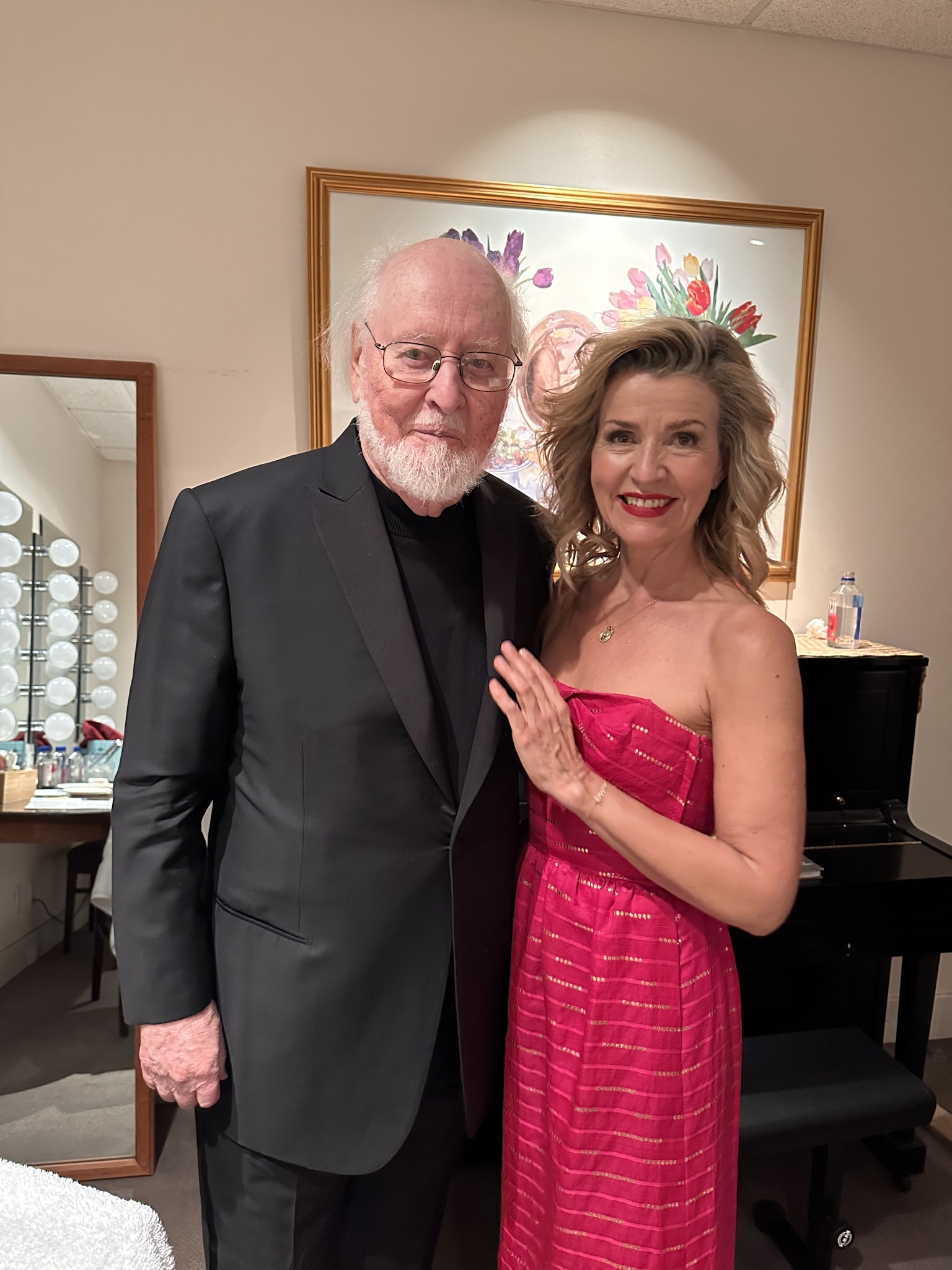 Credit: Anne-Sophie Mutter Instagram/Facebook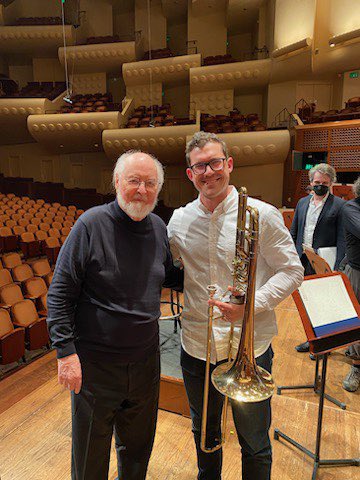 Williams and trombonist Will Baker
FAN PHOTOS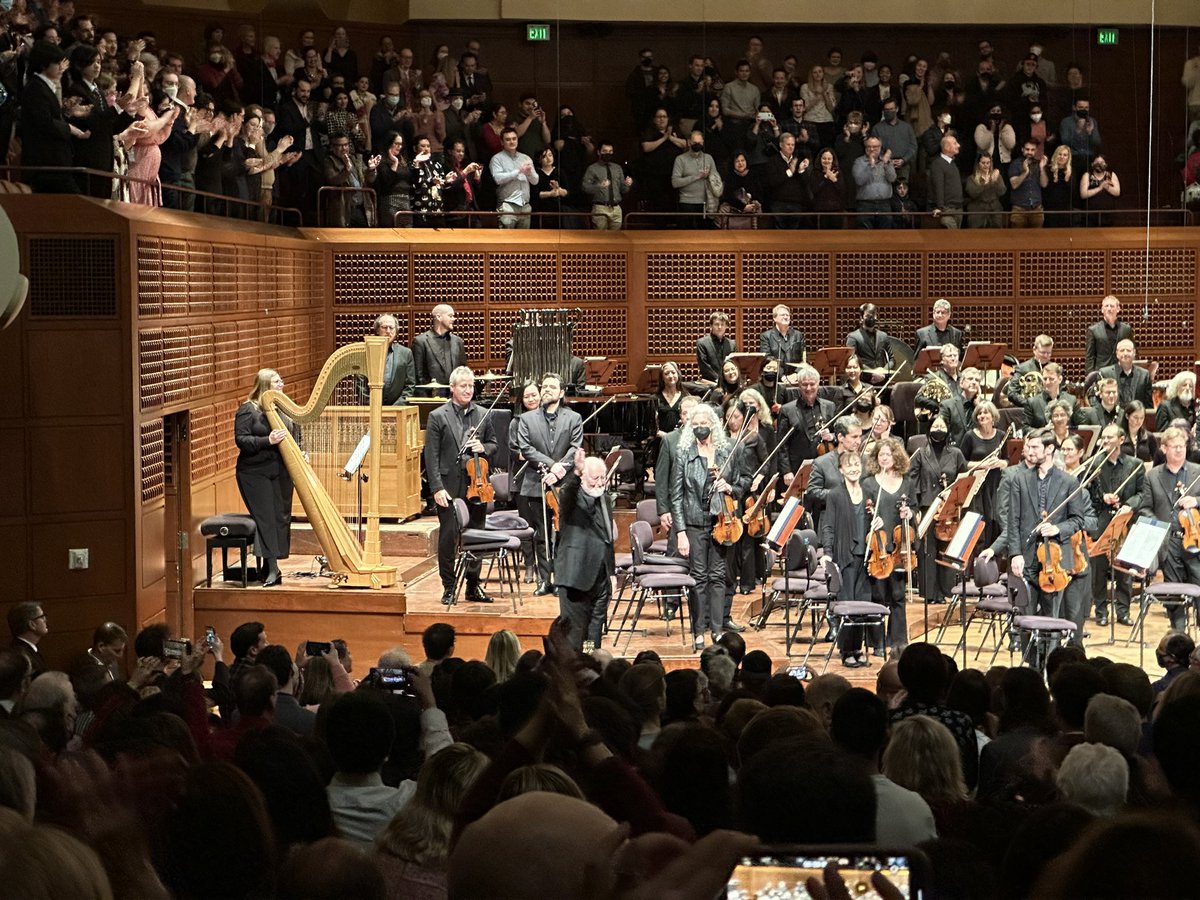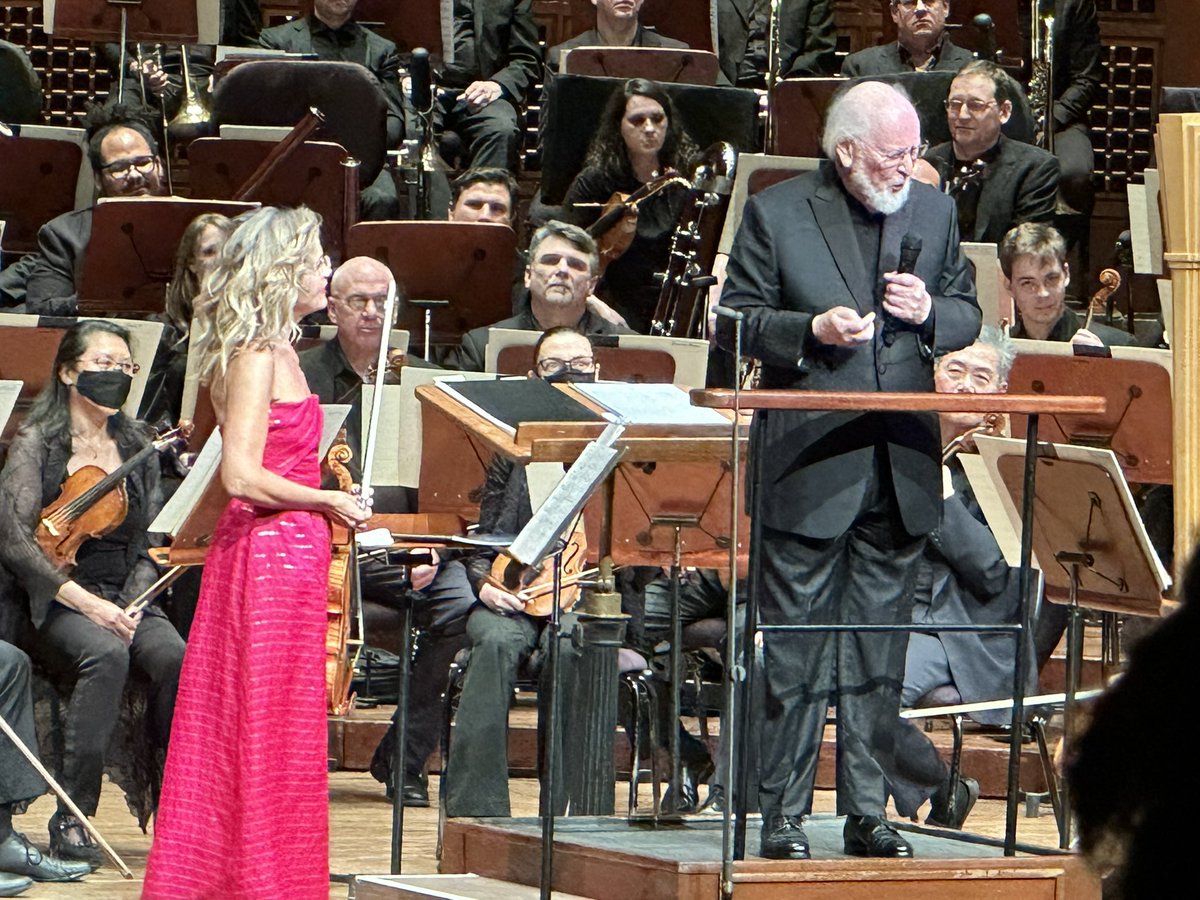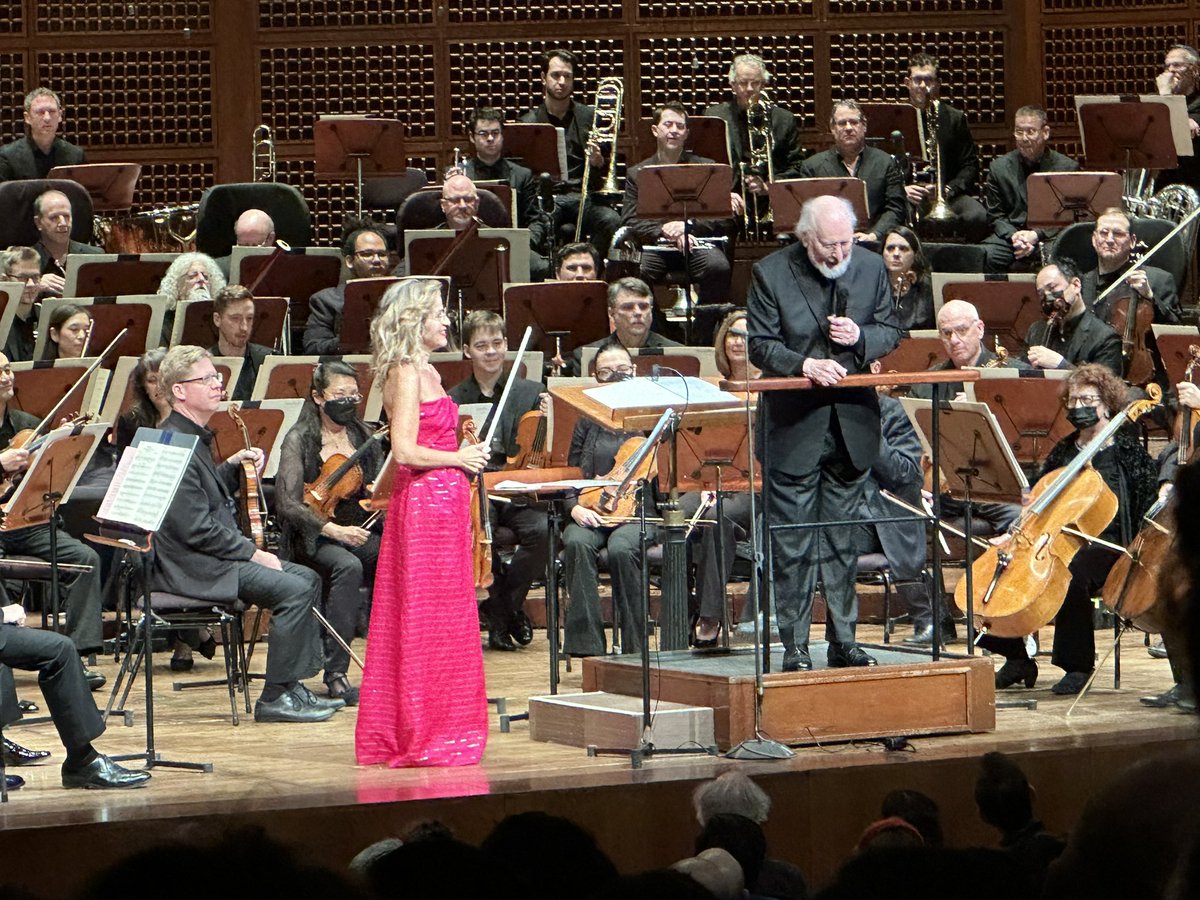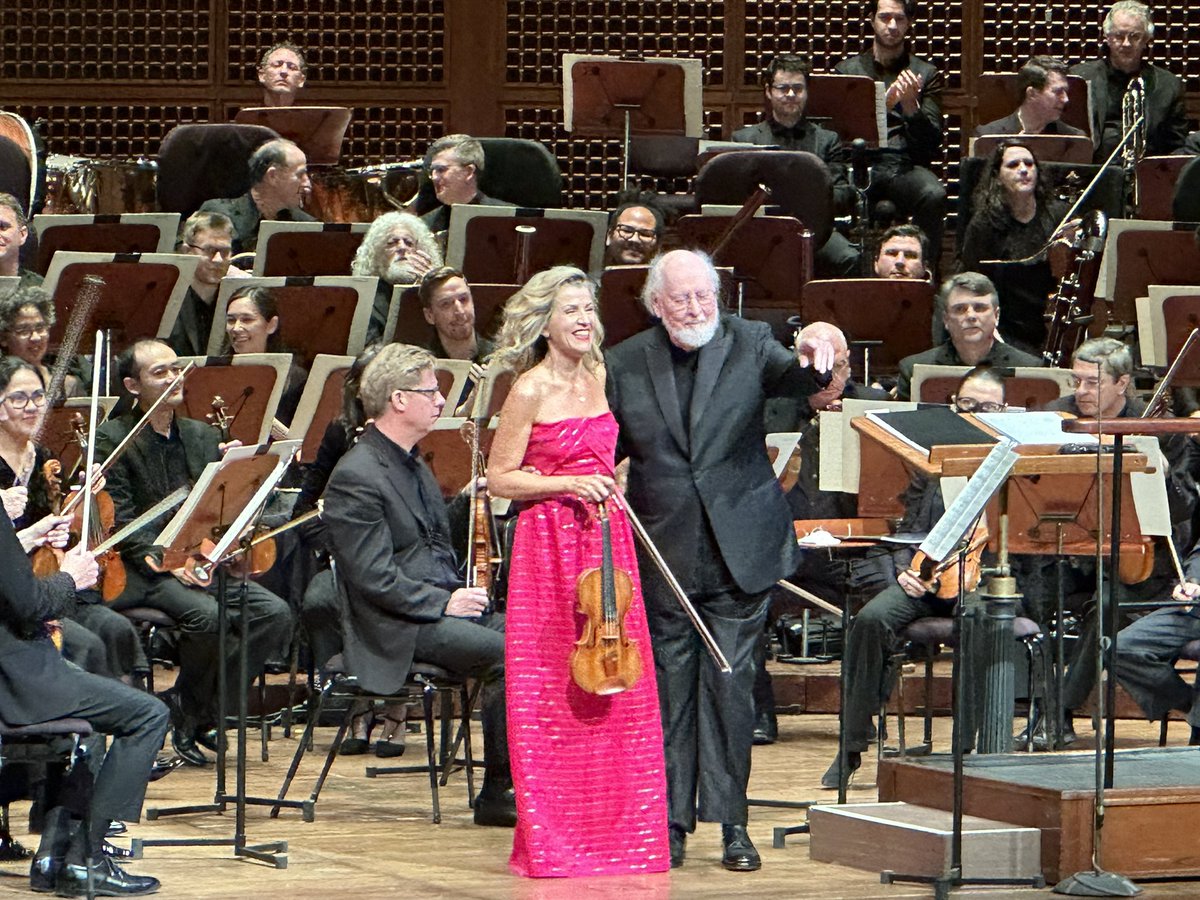 Credit: Fanboy Cantina
VIDEOS
Hedwig's Theme from Harry Potter
Throne Room and Finale from Star Wars
Flying Theme from E.T. The Extra-Terrestrial
The Imperial March and final applause
---