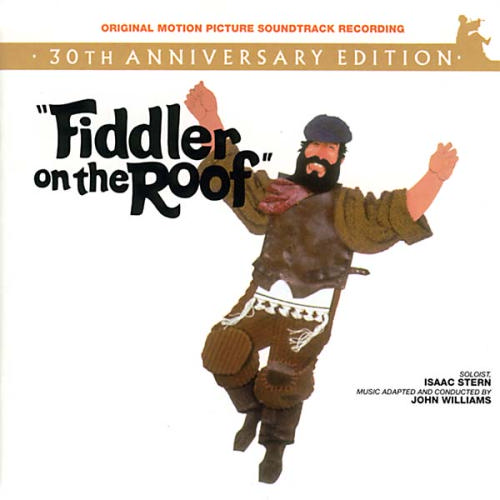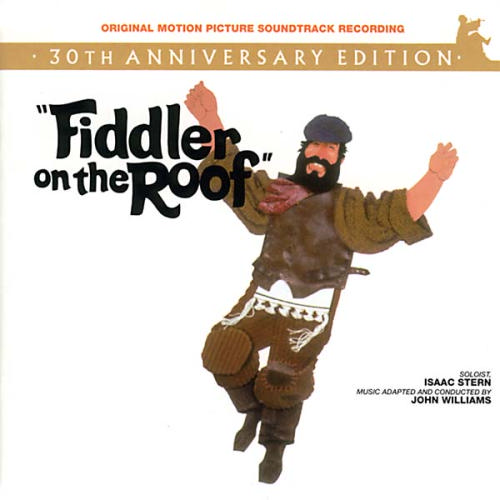 Review by Jeff Commings
Back in the 1970s the movie musical genre was on its last legs. MGM's grand successes of the 50s and 60s were not holding out when 1970 came along, but one film made MGM think twice about closing up its musical shop. Fiddler on the Roof is one grand spectacle of a film. Though you get tired looking at the extreme sepia toned landscapes of WWI-Russia, you never get tired of looking at the fine performances, or listening to them sing. And John Williams brings the Broadway music to life like no other man can, giving it new breath and energy. None of the songs seem to be too gratutitous, nor do they seem to just pop out of thin air. Issac Stern's violin playing is truly magnificent; it contrives to show all at once the sorrow and good nature of the villagers in Anatevka.
I give high praise to John Williams for taking on what back then would have been considered a monster of a project. I'm not sure if he was asked to compose some underscore for the film, but to adapt almost two hours of music would seem daunting for anyone. He makes the happy songs seem happy, the romantic songs even happier ("Miracle of Miracles" comes to mind). But my favorite song in the entire film is "Tevye's Dream." There's a lot going on in that song that makes it stand out. For one, the instrumentation is phenomenal, acting as a sound effect for some of the onscreen action and building up on a campy dream sequence. This is some of the best music Williams has never composed, though knowing his style it's hard not to hear the fact that he put his own tastes in the score without letting go of the original style and flavor. Not many people could do that and get away with it. This musical was Williams' first Academy Award, and I think it gave him the confidence to continue to put his mark on American films.