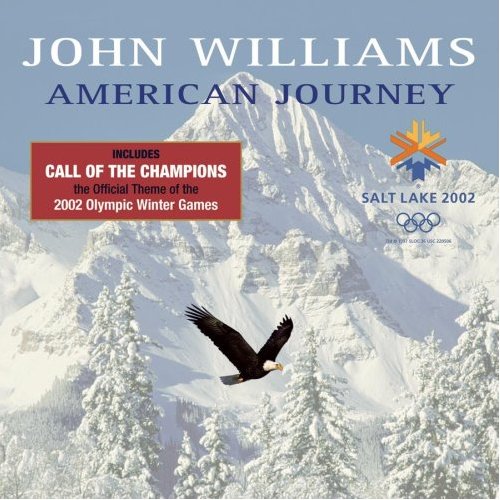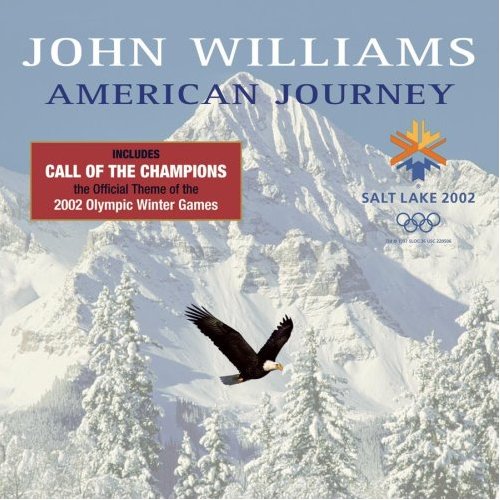 Review by Maurizio Caschetto
Last thursday I finally received my copy of American Journey. Here's my two cents about this wonderful new Williams CD:
Call of the Champions is a very good, beautiful composition. I liked the way Williams tied the huge chorus and the orchestra and how they brilliantly blend together. The orchestration is amazing with trademark brass flourishes and woodwinds runs. I also liked the "snowy" colors that Williams gave to the piece, with bells, chimes and heavenly female vocalises. Although I prefer Summon the Heroes I have to say that this is a great new piece in the Williams tradition and a good addition in his Olympic repertoir.
The Unfinished Journey is good, although it didn't fulfill all my expectations. It's a great celebration of the American spirit through music (even for a European!:)) and it has some very remarkable moments, but it gives me the feeling of "documentary background music" too much during its running time. Some passages are maybe too much derivative ("Popular Entertainment" is a clear homage to Aaron Copland's "Rodeo" ballet suite) and are lifted from Williams' previous film scores. I think that this is a sort of "Williams compendium" from his scores of the 90's (Saving Private Ryan, Nixon, Far and Away and The Patriot above all). BTW, the best movements are I, III and IV.
The rest of the CD is filled with great celebratory stuff. Williams is a master when asked to write occasional and circumstantial music. He reminds me a lot of Edward Elgar (one of JW's favourite composers): he has the same gusto, the same uplifting approach in his "pomp-and-circumstance" music that communicates an immense joy of living. Like Elgar, who infused his marches with a romantic British spirit, Williams shows his unashamed American soul in these compositions. I'm sure that, in years to come, this celebratory music will be o­n the same level of consideration and appreciation of Elgar's. My personal favourite are Jubilee 350, Celebrate Discovery and Sound the Bells!. The o­nly lack of this CD is that maybe all the fanfares and anthems tend to sound like the same after a while. But for Williams' fans this is not a problem: everyone will choose a personal favourite and will listen to it time and again.
Sony's presentation is good, although it should have been good to include more information o­n the fanfares (i.e. year of composing, purpose etc.).
All in all, this is a very good CD, with great music in it. Personally, I'm eagerly awaiting the Yo-Yo Ma/Williams CD even more. I'd love to hear Ma's marvellous playing in Williams' concert pieces.
— Maurizio