UPDATE: LISTEN TO THE FULL CONCERT AT BSO.ORG (click on BROADCAST below 'Boston Pops Music Stream')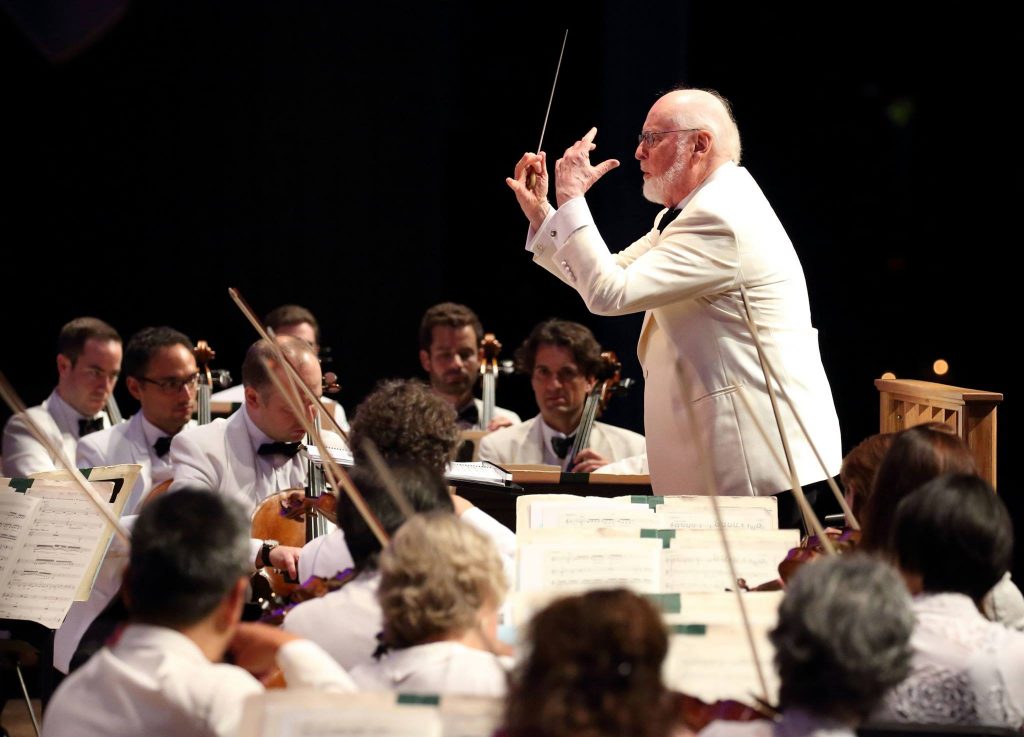 The Boston Pops Conductor Laureate sounded nearly giddy as he chatted briefly about excerpts from his 2015 score for Star Wars: The Force Awakens, noting that it's a joy for a "frustrated composer" to present the music without the soundtrack's high-decibel special effects.
He also led the Pops in all three minutes of the stirring "Of Grace and Majesty," originally known as "A Hymn to New England" when it accompanied a 1987 big-screen IMAX travelogue. It's a typical Williams major-event score, filled with pomp and circumstance.
A world-premiere suite based on his 27th and most recent cinematic collaboration with close friend Steven Spielberg, The BFG (Big Friendly Giant), was a whimsical delight, tripping the light fantastic along the lines of "a child's ballet, an amazingly musical and choreographic sequence which required the orchestra to do things that are more associated with musical films," as Williams has described it.
Full article at The Berkshire Eagle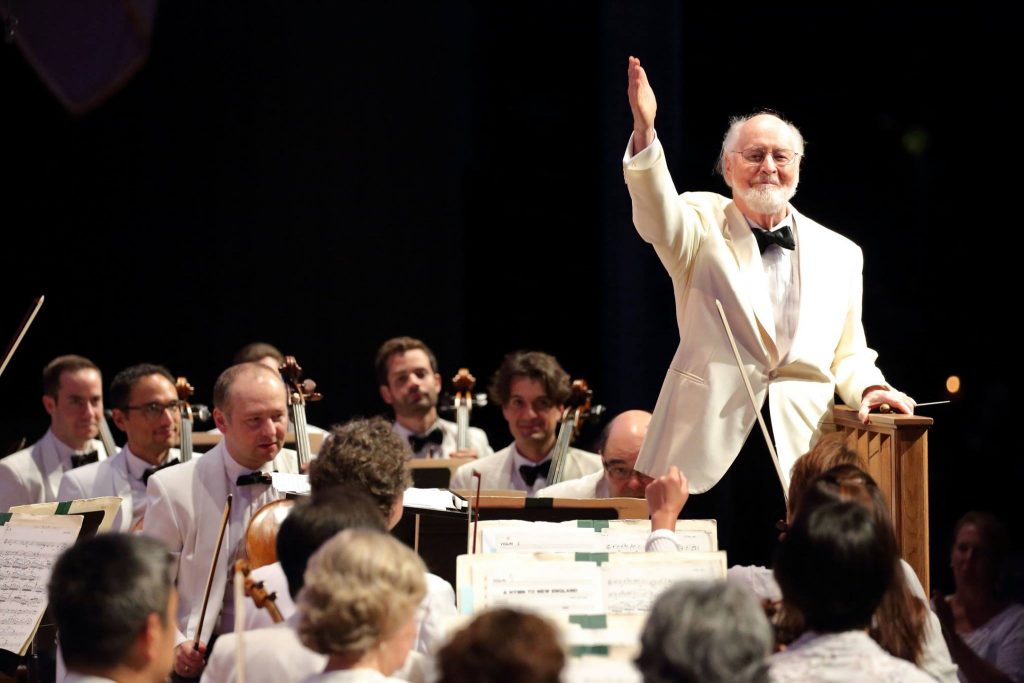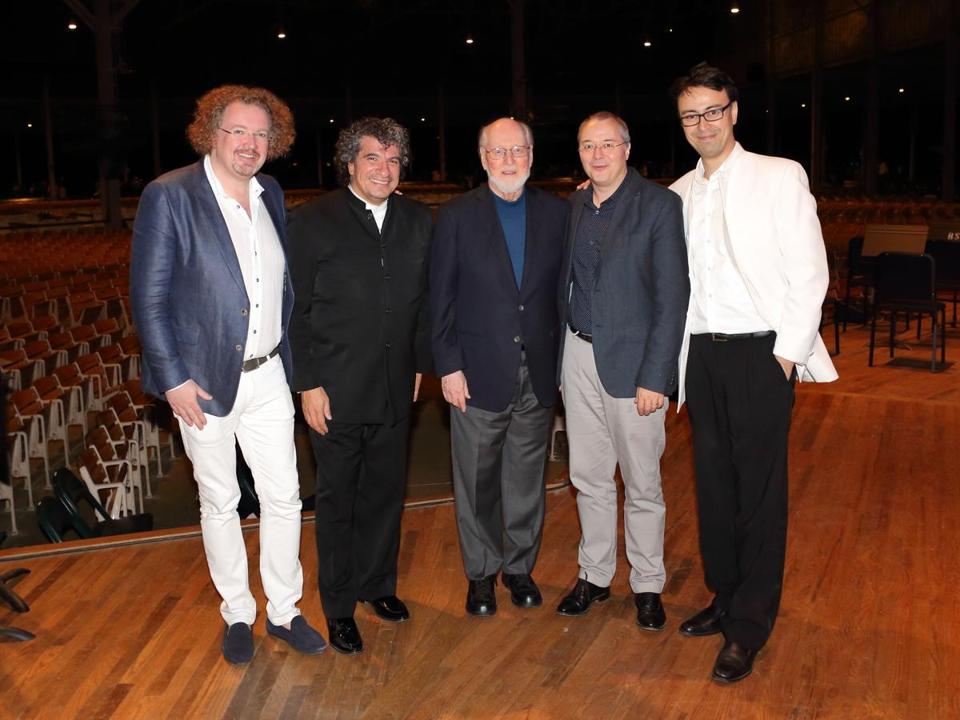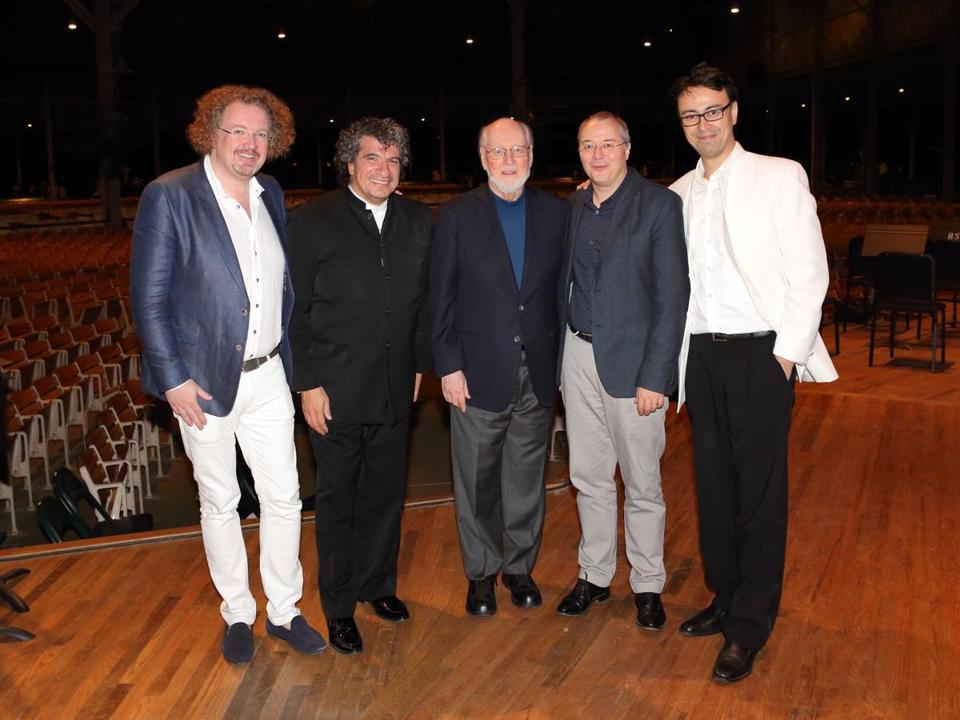 From left: Stéphane Denève, Giancarlo Guerrero, John Williams, Stefan Asbury, and Ken-David Masur. (source: The Boston Globe)