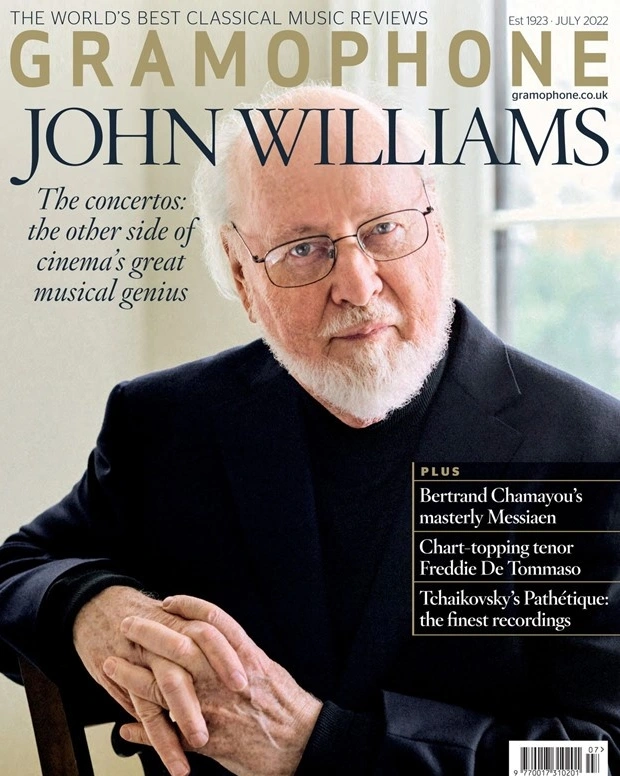 From Gramophone.co.uk:
John Williams features on the cover of the July issue of Gramophone, out on June 10. Andrew Farach-Colton writes about Williams's concert music and we review the new DG recording of the Second Violin Concerto as well as Yo-Yo Ma's new Sony Classical recording of the revised version of John Williams's Cello Concerto.
James Jolly caught up with John Williams by phone earlier this year to talk about the new violin concerto, Williams's concert music and his love of conducting.