Last updated: June 5, 2023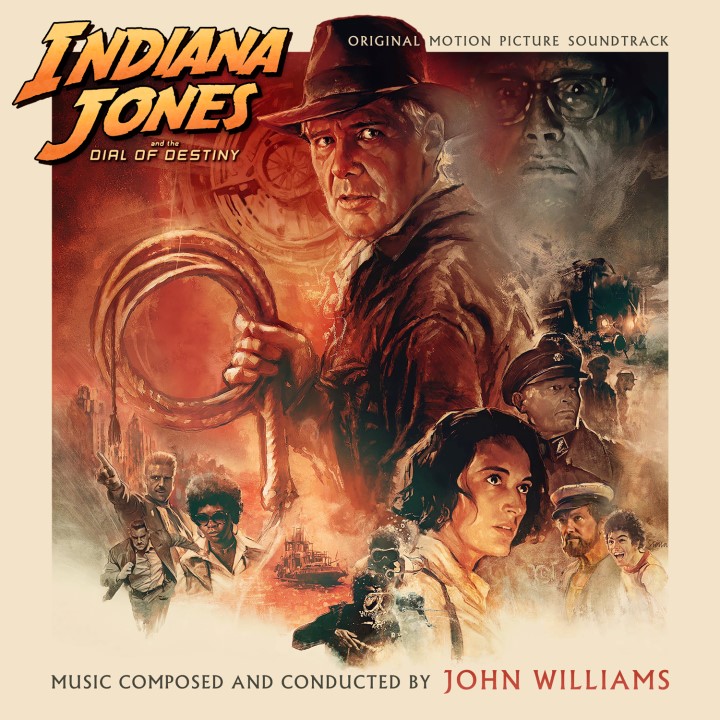 Unofficial album cover by crumbs (custom album covers thread)
INDIANA JONES AND THE DIAL OF DESTINY (2023)
Music Composed and Conducted by John Williams
Release dates
Production Notes on the Score
The most revered living film composer in the world, John Williams again leant his genius to the Indiana Jones franchise, composing the score for Indiana Jones and the Dial of Destiny as he has for every installment in the series dating to Raiders of the Lost Ark. "John Williams brings the special sauce to the movie—the music," says producer Frank Marshall. "The themes that he writes for these movies are so recognizable and so identifiable with the movie, it's just an amazing thing."
Adds Mangold: "John Williams is a legend. He came up in the Golden Age of soundtracks. He played in the orchestras of Franz Waxman. He was a jazz musician in his 20s. He's run the Boston Pops. He's played around the world as a concert master. He's one of my real artistic heroes in filmmaking, and he's had such a profound and inspiring effect on so many careers and films."
The five-time Academy Award® winner and 53-time nominee John Williams (Jaws, Star Wars, E.T. The Extra-Terrestrial) was excited to write music that would not only amplify the excitement of Indy's last adventure, but would also underscore its most moving, deeply resonant emotional moments, including those at the very end of the film. "What I tried to do is bring an aspect of nostalgia into this piece," Williams says. "Indiana Jones is wonderful because Harrison Ford has this ability to do the most dramatic scenes with a slight tongue in his cheek or a twinkle in his eye. He does action-comedy dialogue as well as anybody ever could."
Although Williams initially agreed to write just a few themes for the new film, once he began composing the individual pieces, he soon decided to write the entirety of the score. "I didn't know if John would do the whole movie when I jumped on," Mangold says. "I only prayed."
Of all the new material he composed, Williams' theme for Helena is a stand-out, featuring the outstanding contributions of violin soloist Anne-Sophie Mutter. "Jim Mangold said to me, write a theme for Helena that's like some woman from the '40s or the '30s," Williams says. "She's adventurous with lovers here and there—all the while doing all these things looking ravishingly beautiful."
Notes Mangold of Williams' traditional, and exceptional, approach to his artistry: "John creates melodic themes for the characters all written with a pencil, all written with notes. So many composers now have the film on a video, and they use a synthesizer, and the midi on the synthesizer turns it into notes. Then they hand it to an arranger who turns that into an arranged piece for orchestra. It all sounds really good—but John's way sounds better."
Comments on the score (from film reviews)
"Just hearing John Williams' score, yet another variant on the heroics and theatrics of the original, makes anyone of a certain age feel that everything is momentarily right with the world." (Deadline)
"Composer John Williams' familiar-sounding but comforting score only helps to make this nostalgic film feel right at home with the others in the franchise".(Next Big Picture)
"John Williams is nearly as pivotal to the franchise as Harrison Ford and contributes another rambunctious, busy score. There are several new melodies alongside returning favorites and the music has been mixed in at an appreciable level of volume so that it is not drowned by the sound effects." (ScreenAnarchy)
"A returning John Williams remains a saving grace, providing grand musical motifs and familiar tunes at just the right moments." (IGN)
"This is all set to what is said to be John Williams' final score before retirement, which frankly stands as one of the most elating scores of his late career." (Discussing Film)
Score details by TheUlyssesian:
End credits order is Indy fanfare for the main credits (that appear one at a time) Maybe 2-2.5 mins. Helena's theme begins when the scrolling portion starts. Full suite played. Following that – seemed to be like another suite, going through as many as 4-5 themes. Most of these are sinister / villain or MacGuffin themes. I think there are 2-3 villain themes and 2-3 MacGuffin themes. This is where the credits end, the Indy fanfare is not reprised after the villain suite. (This could be a film cue too).
Score is mixed well. None of should be able to complain. I could hear it throughout.
Helena's Theme in the score proper is frankly okay. It kinda even sounds different than the suite.
There are several villainous themes as I noted above, they are good.
I couldn't detect a direct Dial theme – it has some motifs for sure but I dunno if I might call it a direct theme.
I think there are some straight lifts from Tintin. I think the Tintin End Credits piece is ripped off for one of the set pieces. Almost note for note.
I think the vibe seemed to me to be maybe Tintin-ish and maybe even Star Wars prequel-y, in the sense it is a very busy scoring style I think. The music often lurches and pirouettes to reflect the action on screen.
The Raiders March does sound good. It is played at length a couple of times in the film proper (including the B part of the theme).
The rickshaw set piece that you've seen in the trailers should have sounded more fun but sounds a bit serious like. I could definitely hear some Tintin in there I thought.
There are two map transition scenes where the music plays without almost any FX
Orchestration and conducting is credited to John Williams and William Ross.
Comments on the score by John Williams and director James Mangold:
"[John Williams] has written and conducted 2 hours of brilliant music, at least 60+ cues. Maybe there are one or two small pieces left behind but it's a huge score and 99% in the film." (James Mangold) –  Discussion
"It's certainly got to be an hour and a half of music, maybe more," Williams estimates. "But I'm quite happy with it. There's a lot of new material. The old material works very well as a touchstone of memory, but I had great fun, and I have a theme that I've written for Phoebe Waller-Bridge [Helena's Theme] (John Williams) – Discussion
"The best part of it for me is the writing and the interplay of dialogue between Harrison and Phoebe, like the old-style Hepburn-and-Tracy kind of bickering. It's witty and bright and snappy, like a duet that goes on for two hours."

(John Williams)

The Indiana Jones scores, Williams notes, "are unified by Indy's theme, and the general style of the film, which is in my mind a kind of action-comedy, because you never take the action seriously. It's certainly a swashbuckling affair from beginning to end, fashioned more like movies of the '30s and '40s where the orchestra is racing along with the action, which you wouldn't do in contemporary films very much." (John Williams)
"It's almost 2 hours of glorious JW score — heroic, bombastic, sly, majestic, sinister, romantic & screwball!" (James Mangold) – Discussion
John Williams' music is "front and center in the film mix" (James Mangold)
Williams' score has "lots of new themes and lots of wonderful new takes on classics too" (James Mangold) – Discussion
Album Details
"I've impressed on the great sweet maestro & his team the wish for release of a big fat album w/ as many cues as John can bear, but ultimately it is up to him!" (James Mangold) –  Discussion
According to Mike Matessino, as of April 23 the original soundtrack album was "just finished" – Discussion
Composition
On June, 2016, Steven Spielberg announced that Williams would return for the fifth Indiana Jones film.
On June 9, 2021, Lucasfilm officially confirmed via its social media platforms that John Williams would be the composer of the score.
Williams read the script early in 2021, and started writing the score in October of that year.
According to director James Mangold, "at first [Williams] was going to write some themes, and then hire some people to help arrange it throughout the movie. And then he saw the movie. And then he started writing themes, and then he just didn't stop until he had written over two hours of music. In pencil!" – Discussion
Recording
Recording sessions started on June 28, 2022 and ended on February 10, 2023 at Sony Pictures Studios in Culver City, California. – Discussion
On Friday, February 10, John Williams and Anne-Sophie Mutter recorded an arrangement for violin and orchestra of Helena's Theme – Discussion
Live Performances
VIDEOS (LIVE PERFORMANCES)
Helena's Theme
September 2, 2022 – Hollywood Bowl (World Premiere)
More videos from the performances of Helena's Theme at the Hollywood Bowl (Sept. 2-4, 2022)
—
December 12, 2022 – Milan (European Premiere)
Click to view on YouTube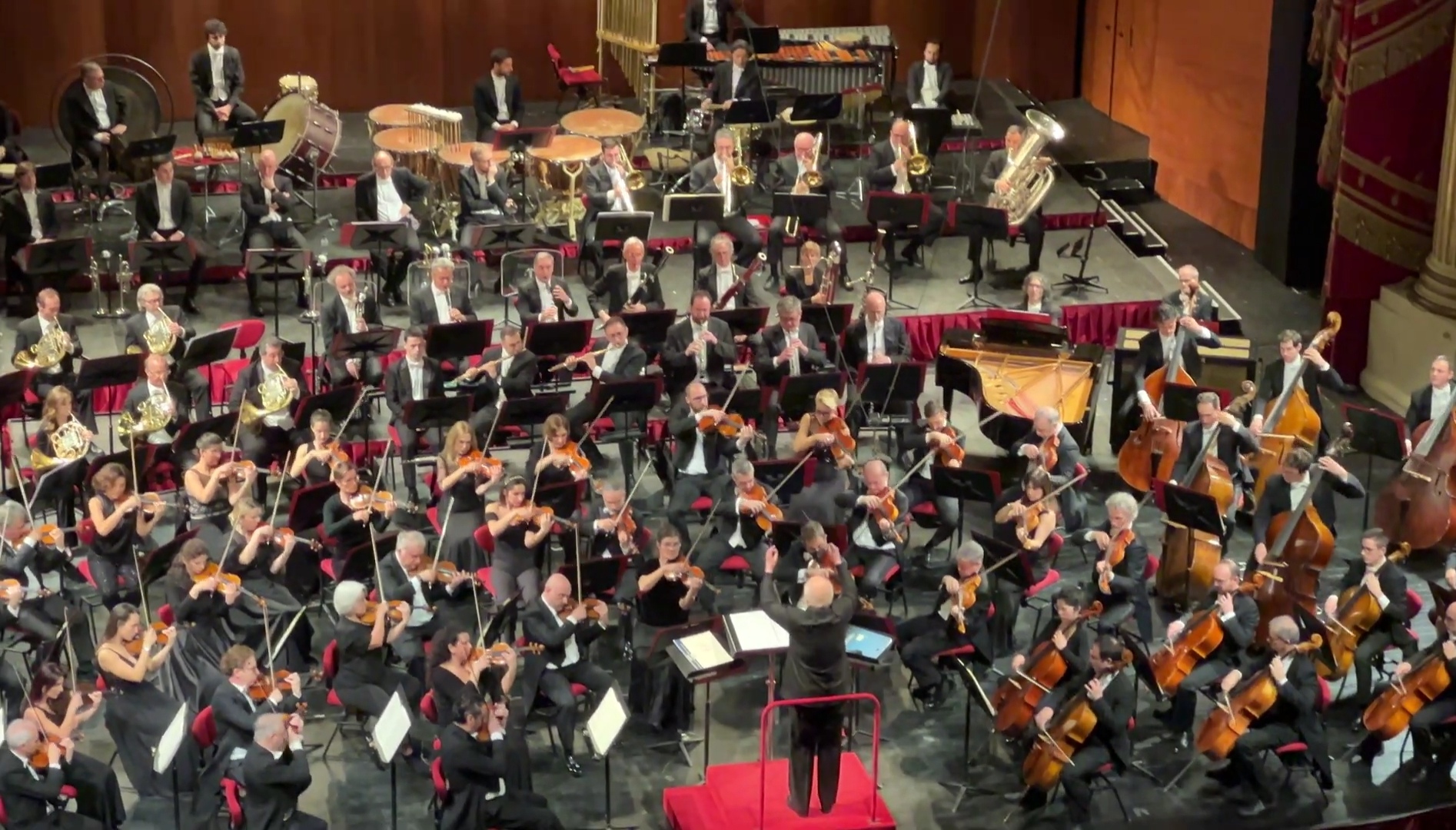 December 12, 2022 – Milan (European Premiere) – different recording
—
Helena's Theme for Violin and Orchestra
February 14, 2023 – San Francisco (World Premiere of violin arrangement)
VIDEOS (OFFICIAL TRAILERS AND FILM CLIPS)
Film Clip (includes John Williams music)
Teaser Trailer (Does NOT include music arranged and/or conducted by John Williams) – Discussion
TV Spot (music could be from the new score) – Discussion
Official Trailer (Does NOT include music arranged and/or conducted by John Williams) – Discussion