"JOHN WILLIAMS AND 'THE PRESIDENT'S OWN'"
July 16, 2023, Kennedy Center, Washington, DC
United States Marine Band conducted by Jason K. Fettig and JOHN WILLIAMS (Guest Conductor)
CONCERT PROGRAM
(download program notes)
Conducted by Jason K. Fettig
The Star Spangled Banner (arr. Williams)
The Cowboys Overture
Theme from Jurassic Park
Fawkes the Phoenix from Harry Potter and the Chamber of Secrets
Harry's Wondrous World from Harry Potter and the Sorcerer's Stone
Conducted by Ryan J. Nowlin
Theme from Schindler's List
Gunnery Sgt. Karen Johnson, violin soloist

Conducted by Jason K. Fettig
Adventures on Earth from E.T. The Extra-Terrestrial
INTERMISSION
Conducted by Jason K. Fettig
For 'The President's Own'
Conducted by John Williams
Hooray for Hollywood (arr. Williams)
Scherzo for Motorcycle from Indiana Jones and the Last Crusade
Helena's Theme from Indiana Jones and the Dial of Destiny
The Raiders March from Raiders of the Lost Ark
With Malice Towards None from Lincoln
The Asteroid Field from The Empire Strikes Back
Princess Leia's Theme from Star Wars
Throne Room and Finale from Star Wars
ENCORES
Conducted by John Williams
March from 1941
The Imperial March from The Empire Strikes Back
REVIEWS
EXTERNAL REVIEWS
Official Marines website (rehearsal report) – Before leading the band in "March from 1941," Williams said to the band, "This is the reason I came here. I wanted to hear you all play this." He went on to tell the audience that he recently asked a member of a well-known orchestra, "Do you know what the bass drum sounds like in the Marine Band? Make it sound like that." After he finished conducting the piece, he proclaimed that the Marine Band has the "greatest bass drum ever of all time," and joked with Colonel Fettig "there's a secret to it that you all are hiding." – Full report
Official Marines website (concert report) – It was described as a "day to remember" by Marine Band Director Colonel Jason K. Fettig, a "pinch me moment," by Associate Director Major Ryan J. Nowlin, and a "once in a lifetime opportunity," by Marine Band musicians and guests when almost 2,500 concertgoers from all over the United States packed into the John F. Kennedy Center for the Performing Arts in Washington, D.C., to see and hear "The President's Own" conducted by one of America's most popular and successful composers: John Williams. There was a celebratory and almost reverent anticipation as everyone in the hall recognized the significance of this rare and historic collaboration. – Full report
JWFAN REVIEWS
Concert report by 'rpvee' (original post)
What a wonderful afternoon! Williams conducted the second half and was in great spirits. Encores were 1941 and Imperial March. The physical program was beautiful, and they were also giving out copies of the CD posted a couple posts above this one that had matching cover art to the program. I was lucky enough to be given a ticket in the front row and so once Again had some great little interactions with the Maestro from the podium :) As I mentioned in a main thread about the occasion, Williams was also honored with the title of Honorary Marine!
Report by 'thx99' (original post)
My only disappointment with the concert was that Williams didn't conduct more of it.  Fettig conducted the entire first half and "For 'The President's Own'" to start the second half, and Williams took the podium for the remainder of the program (starting with "Hooray for Hollywood") through the two encores (well, 2 of the 3 encores if you count "The Marines' Hymn" conducted by Fettig for Williams' swearing in).
My favorite comment was Williams saying that the only reason for him to come to Washington, DC was to hear the US Marine Band play the March from 1941!
PHOTOS
Official Photos (source: Marine Band)
REHEARSAL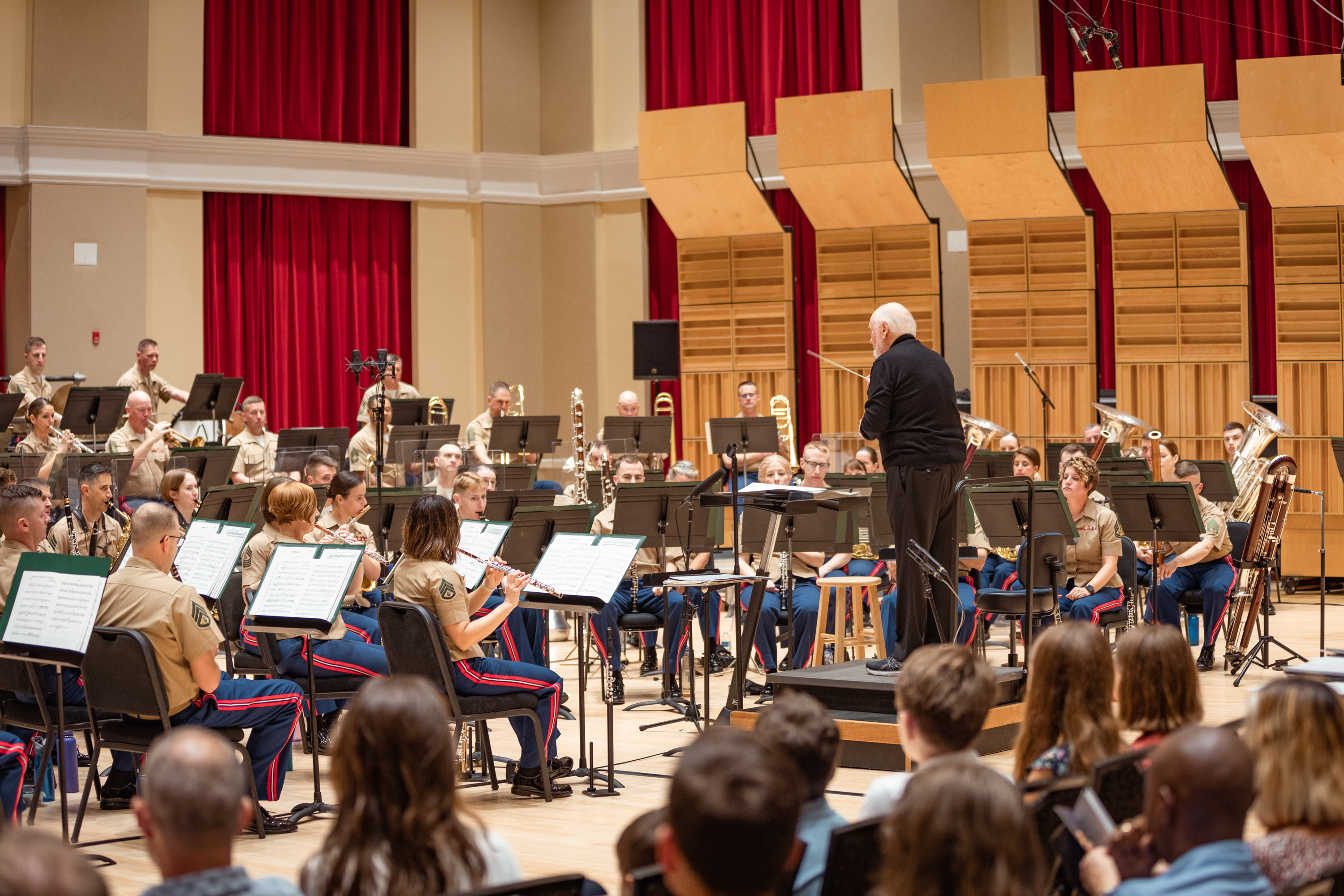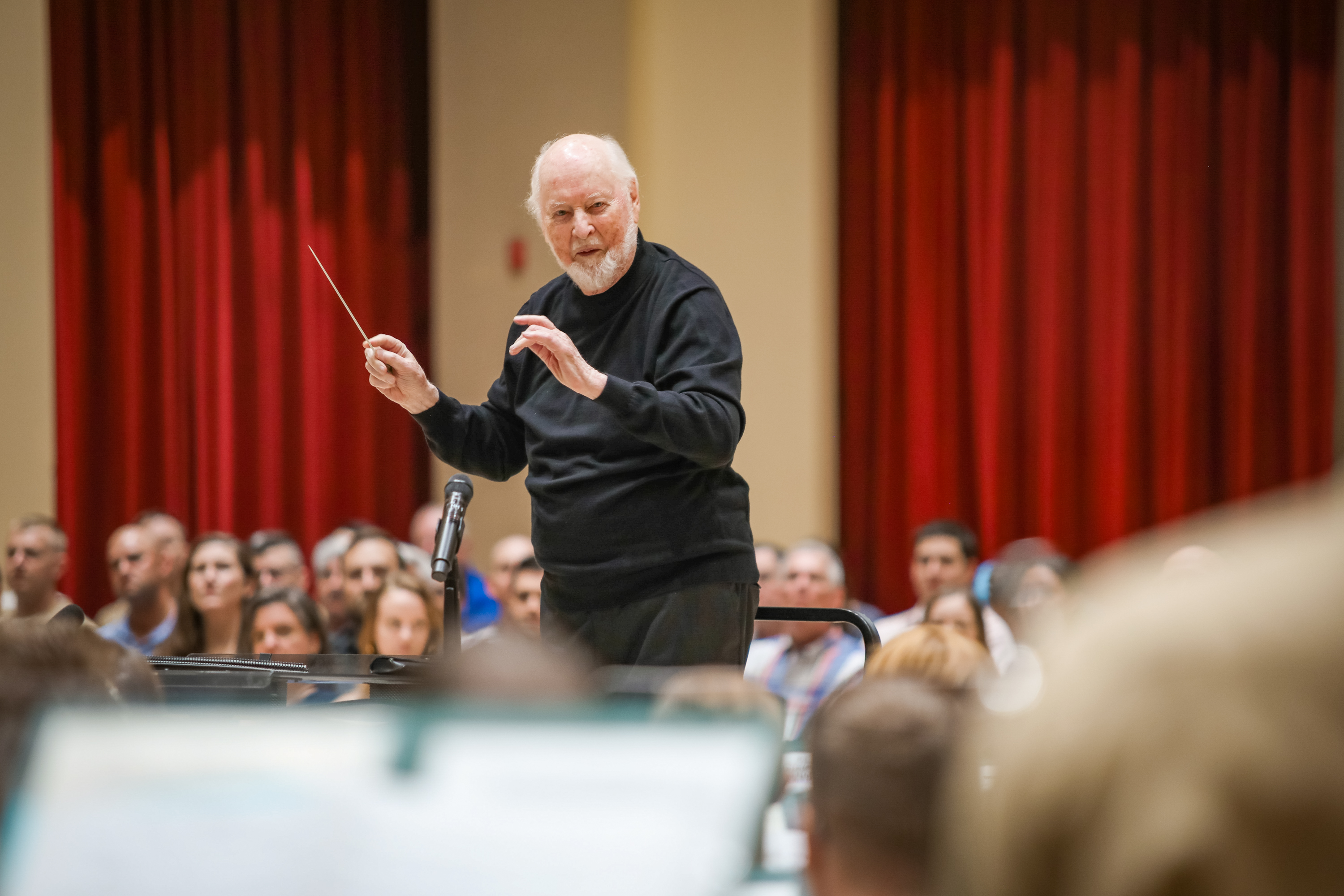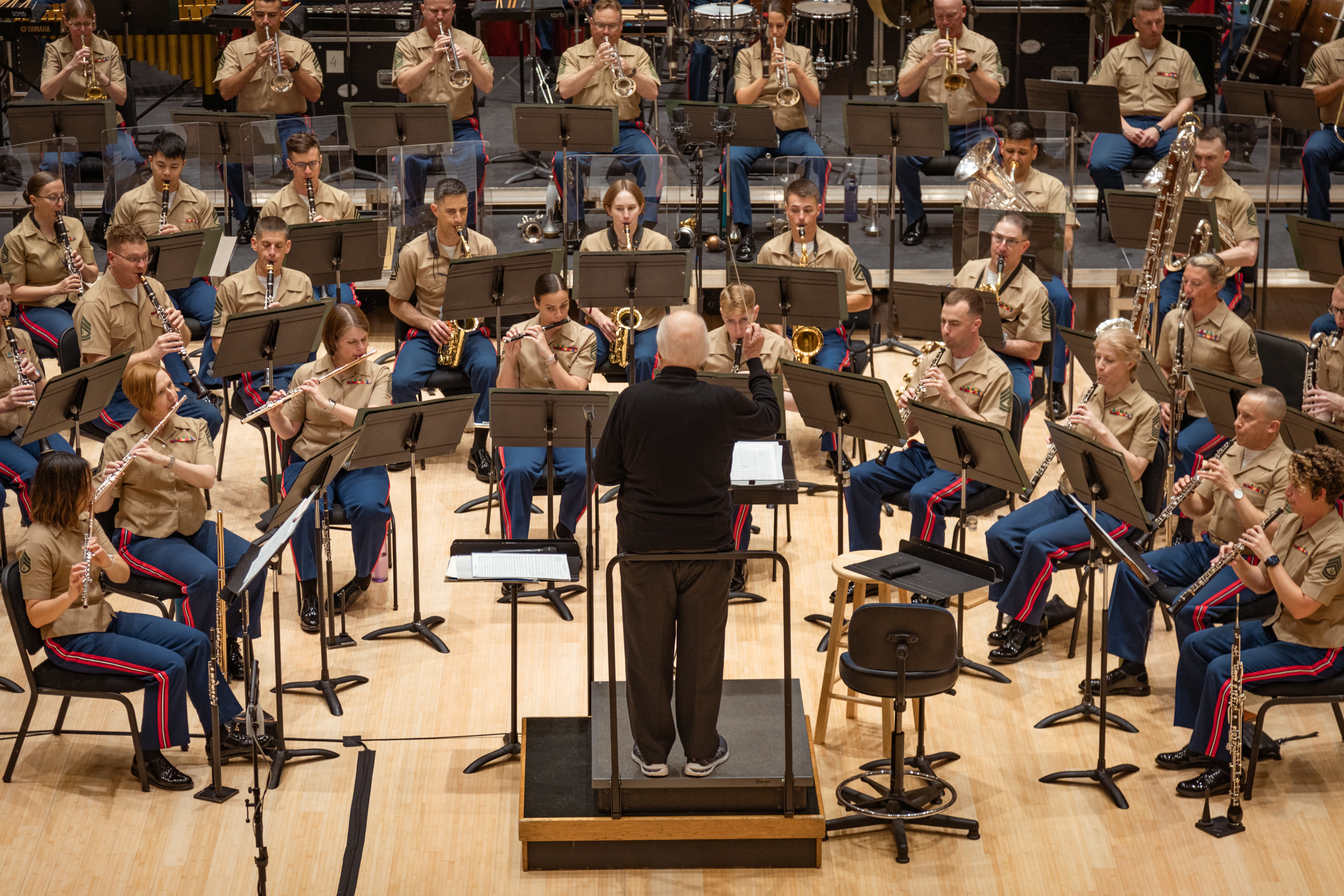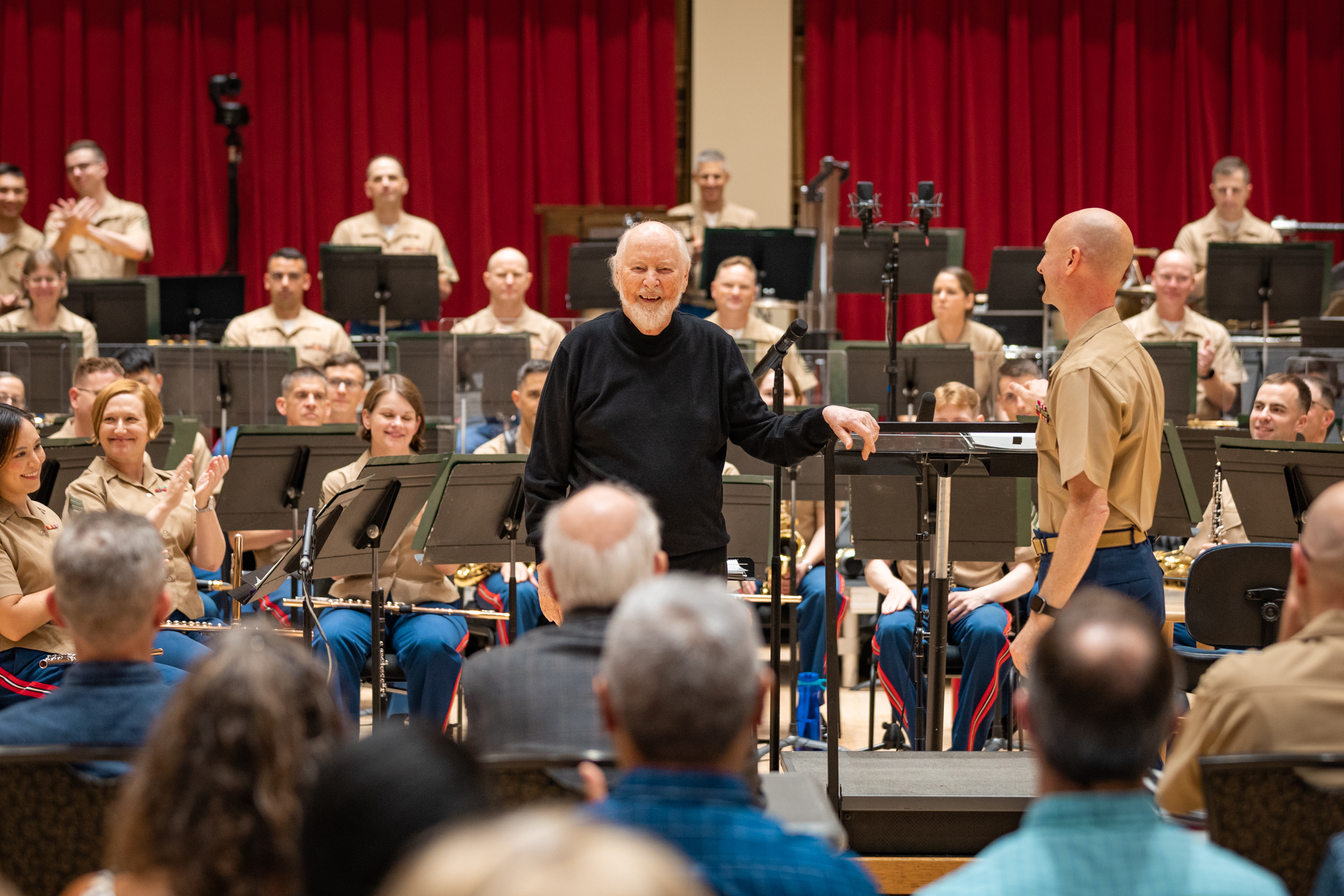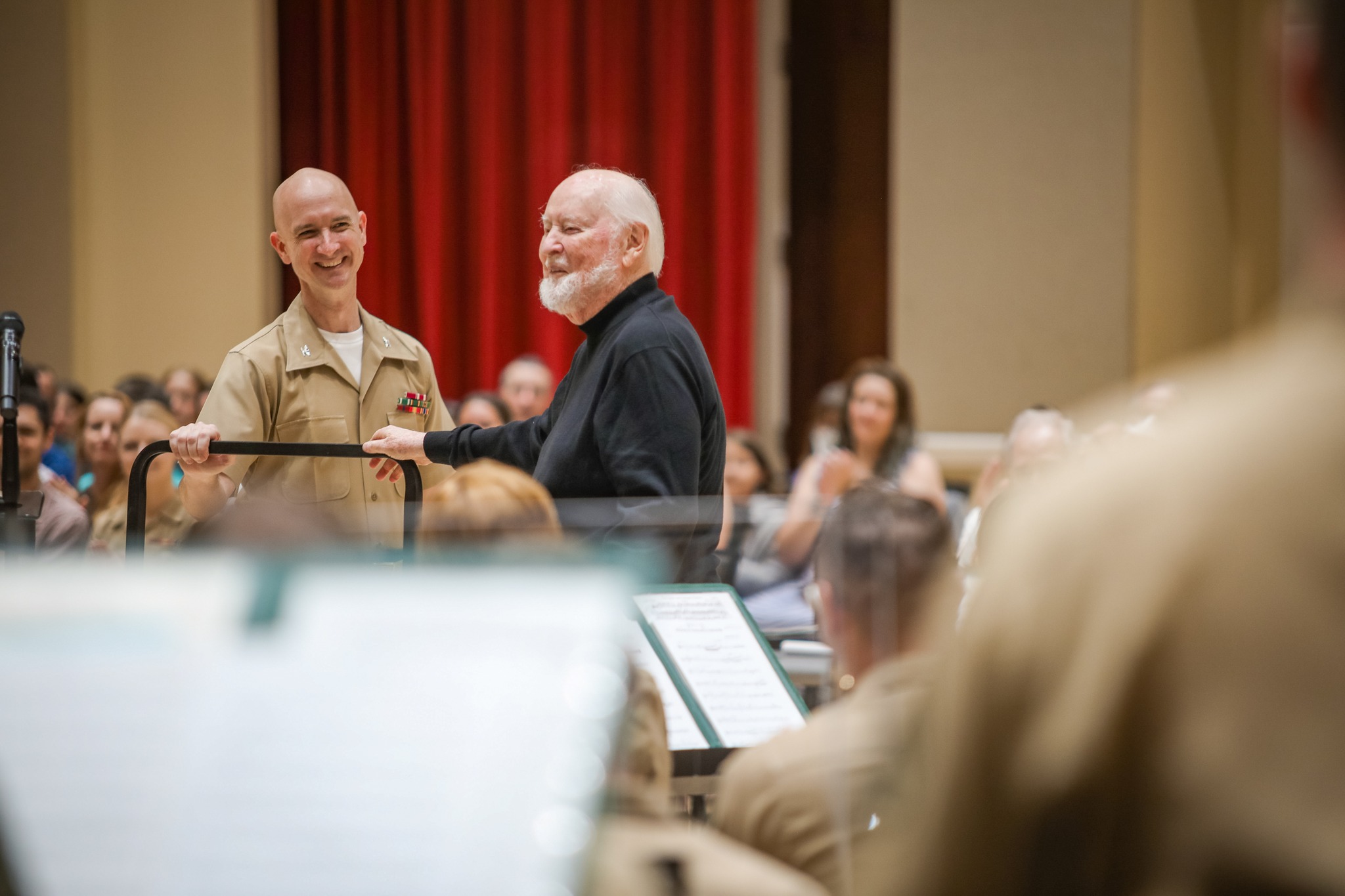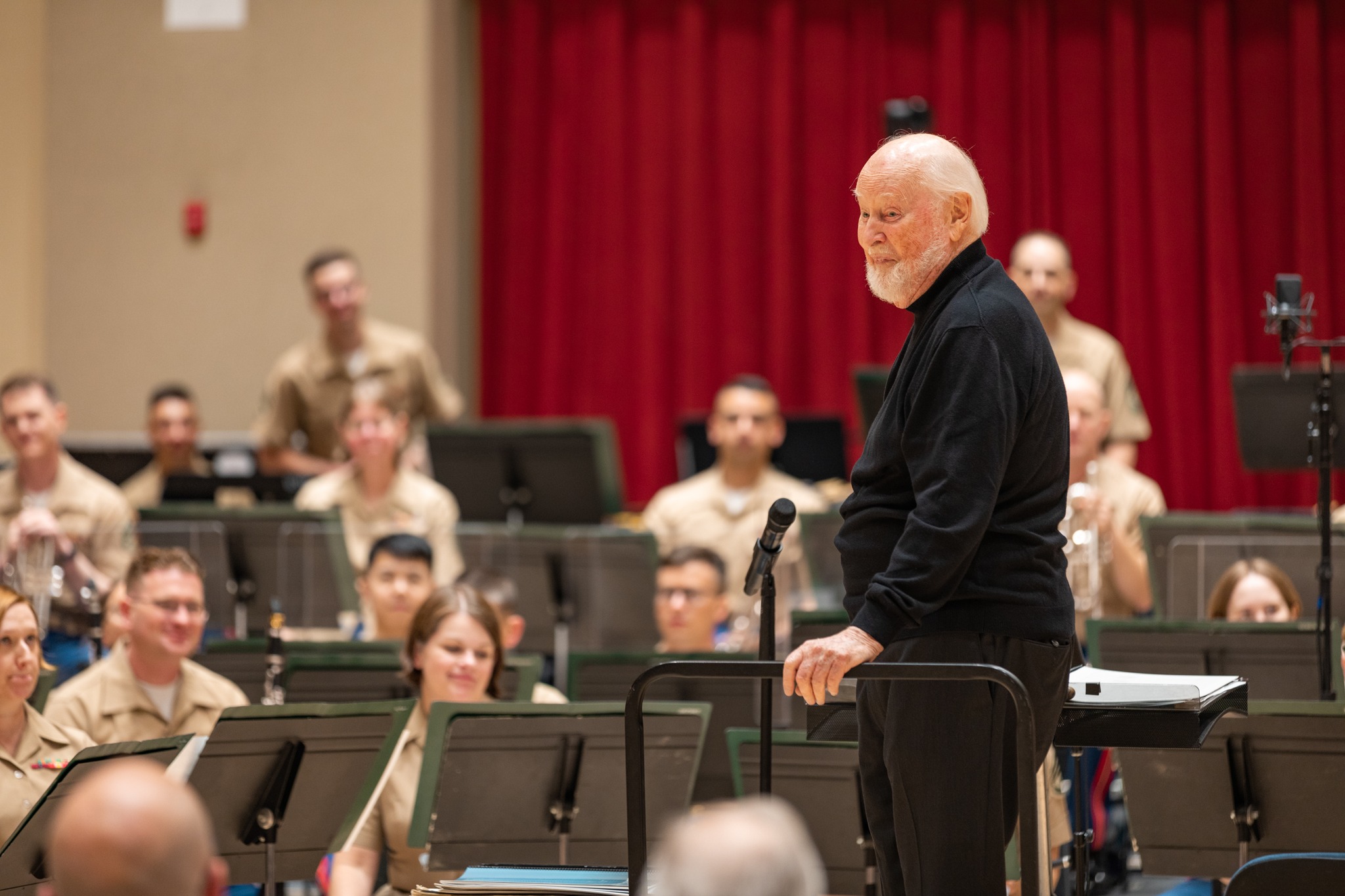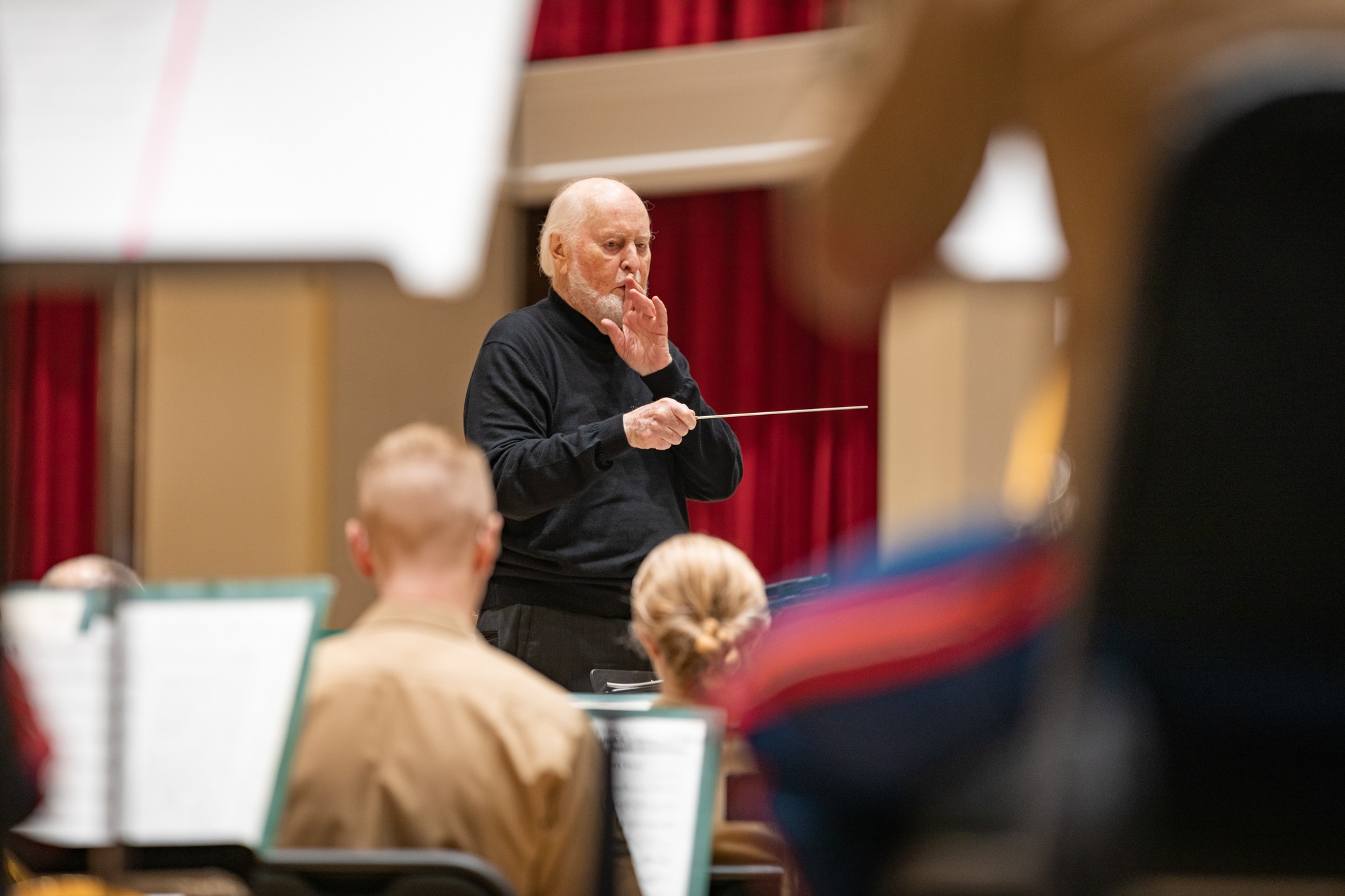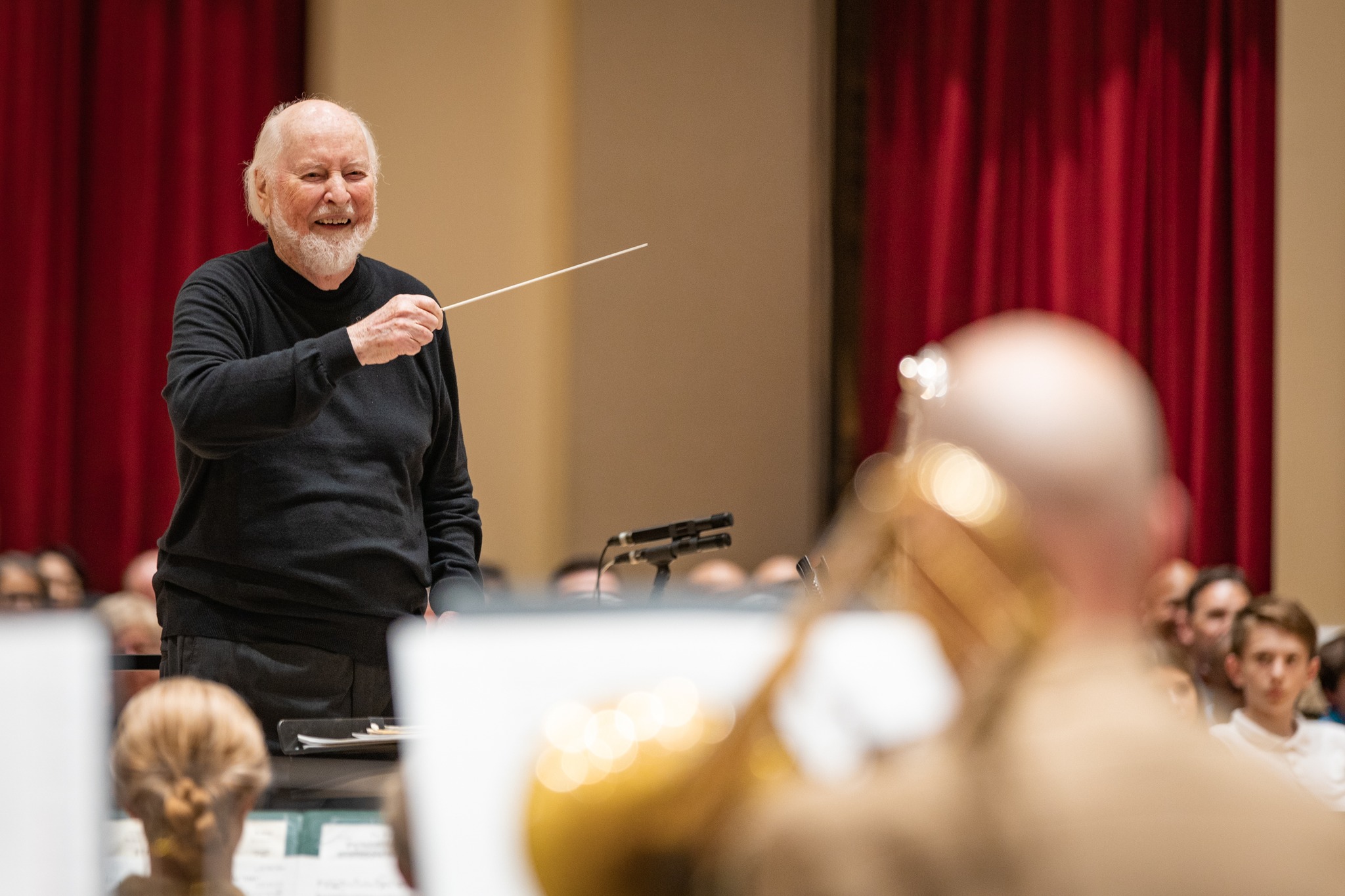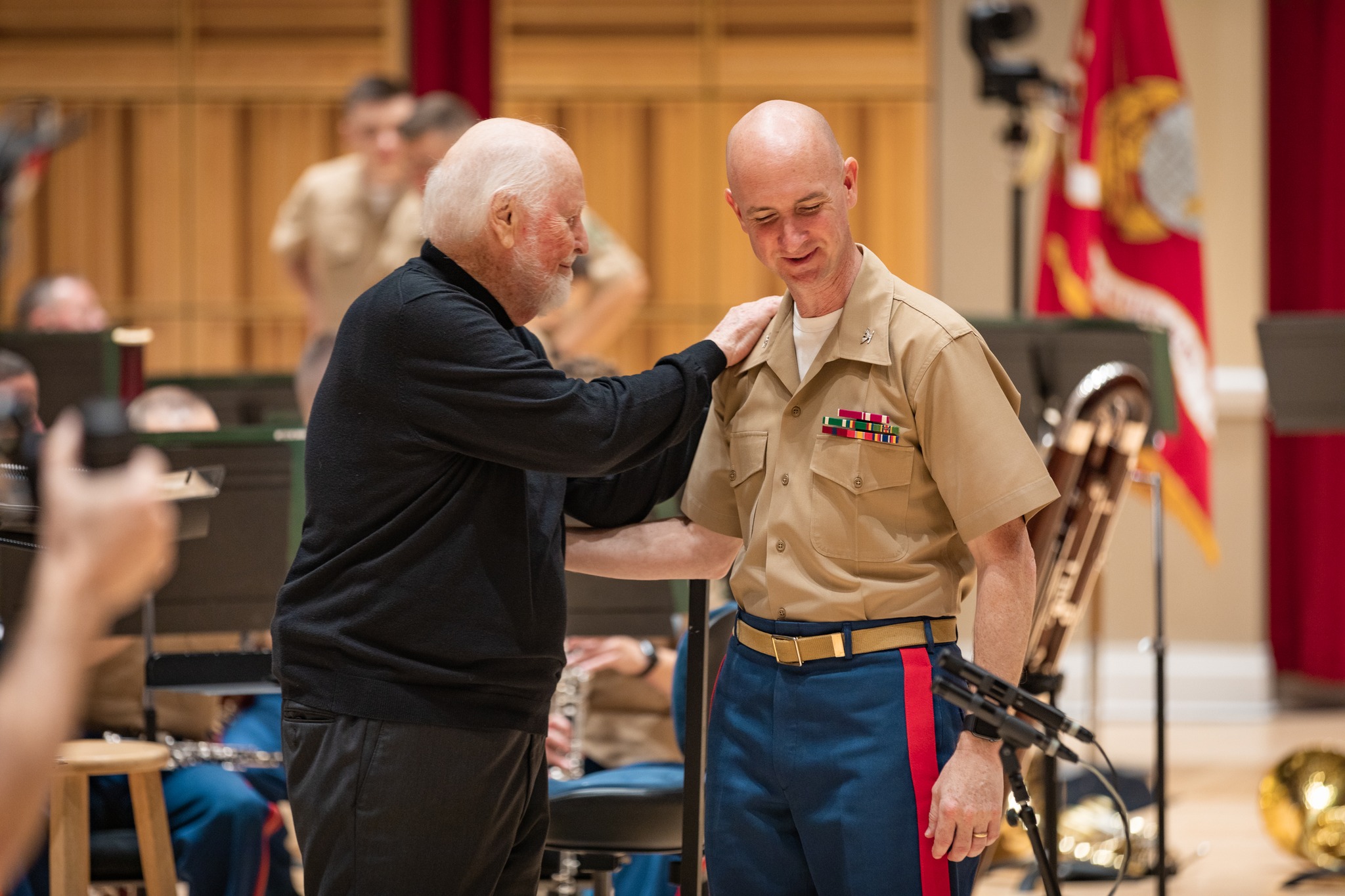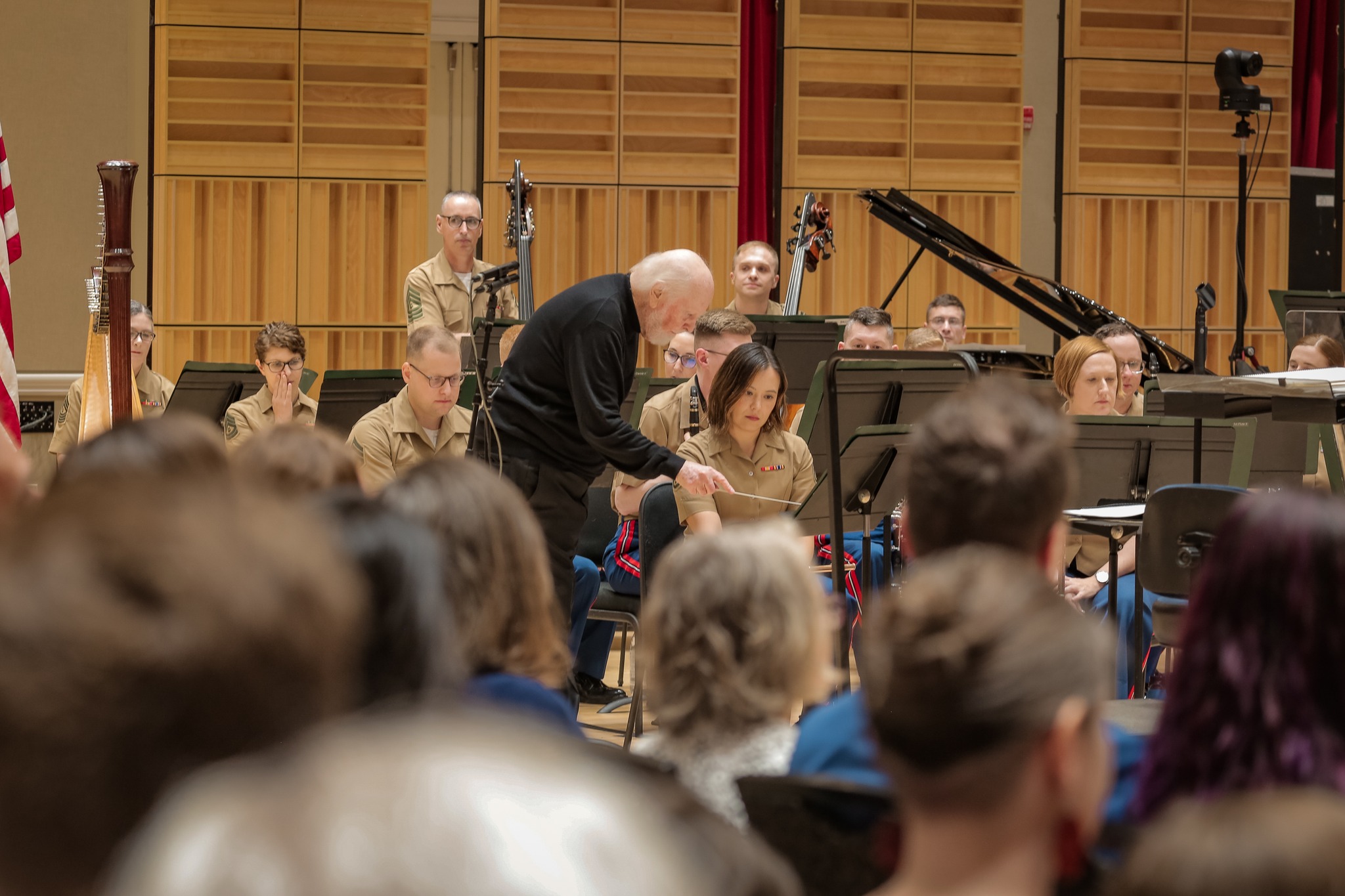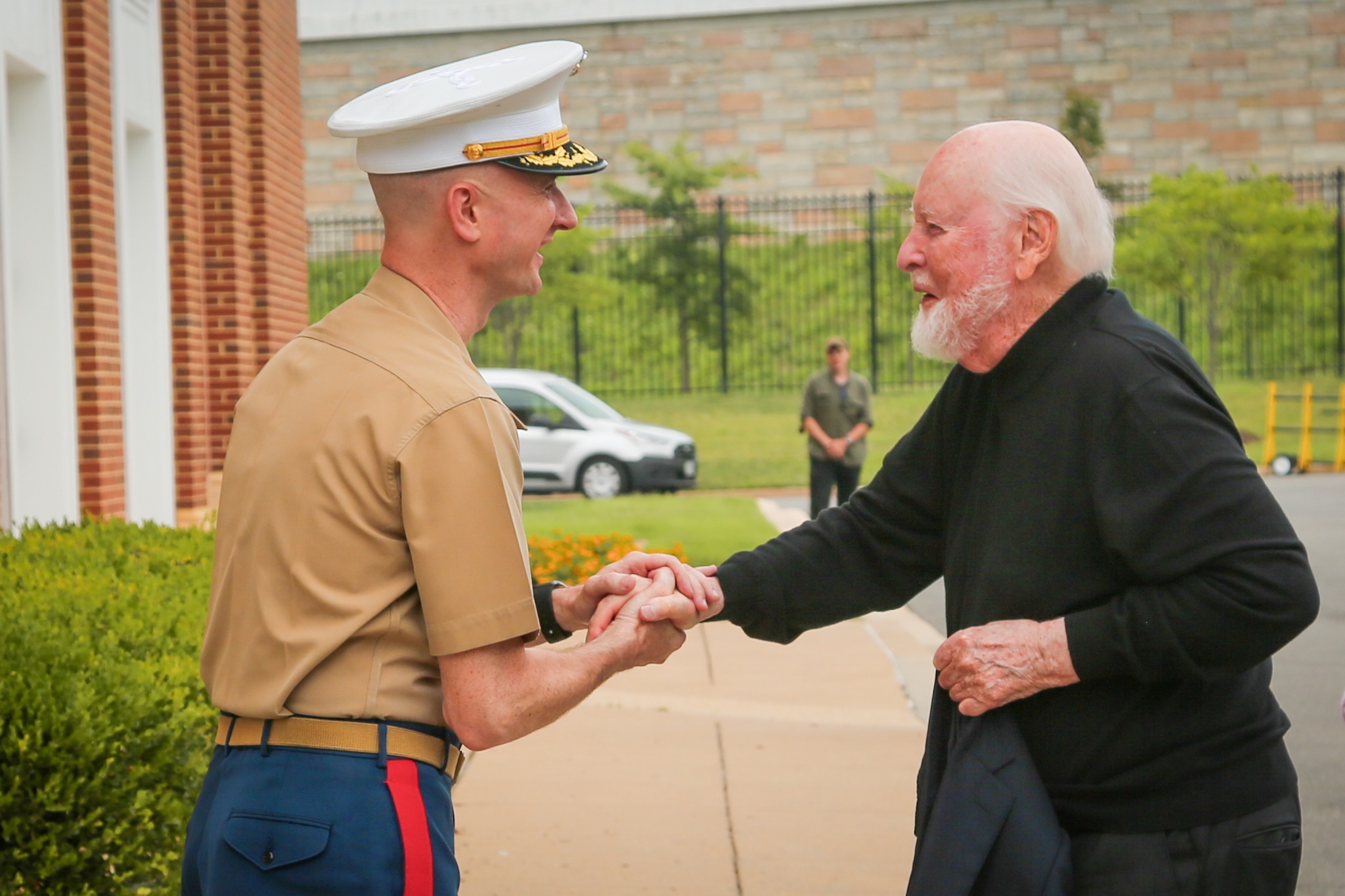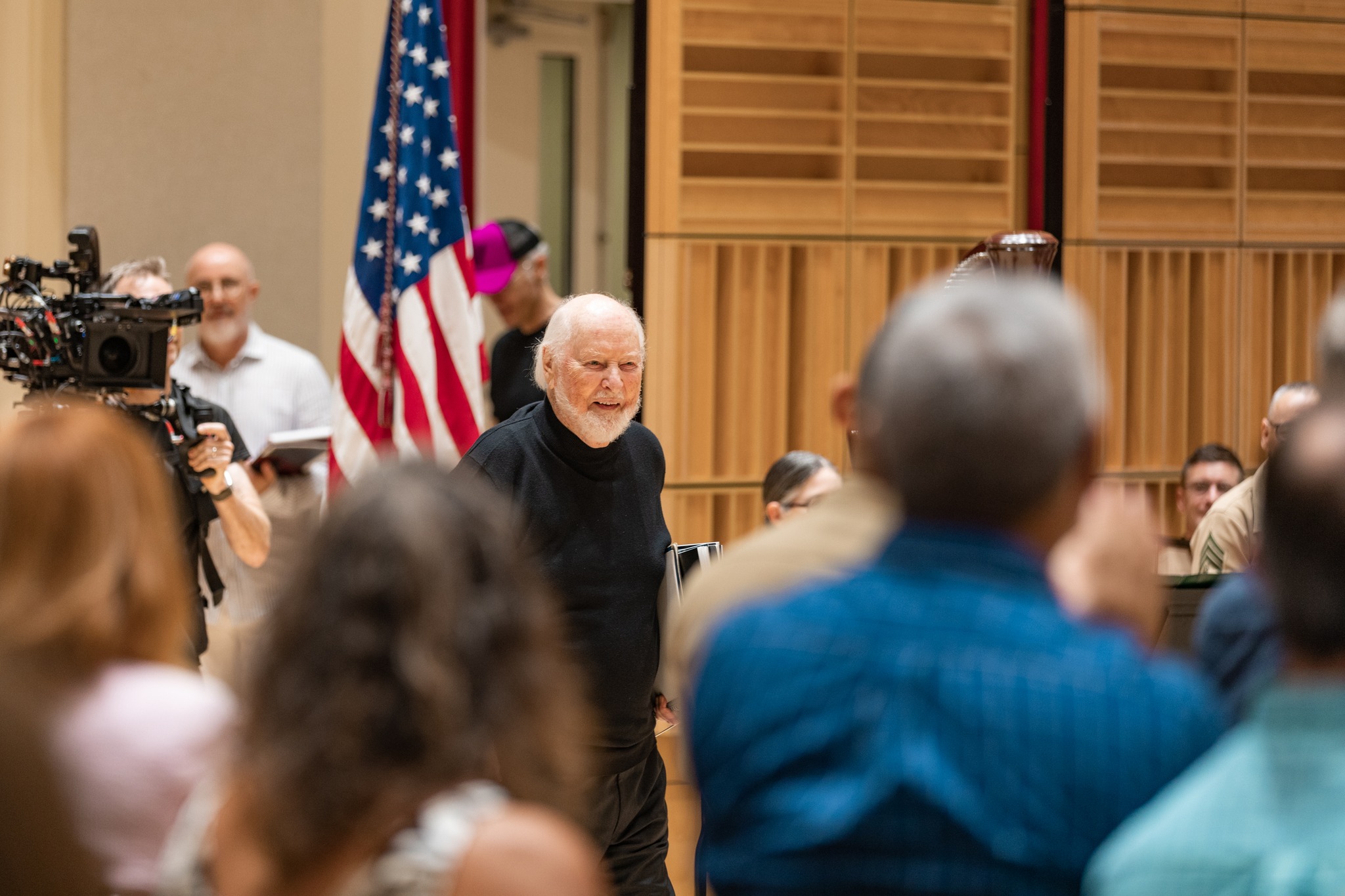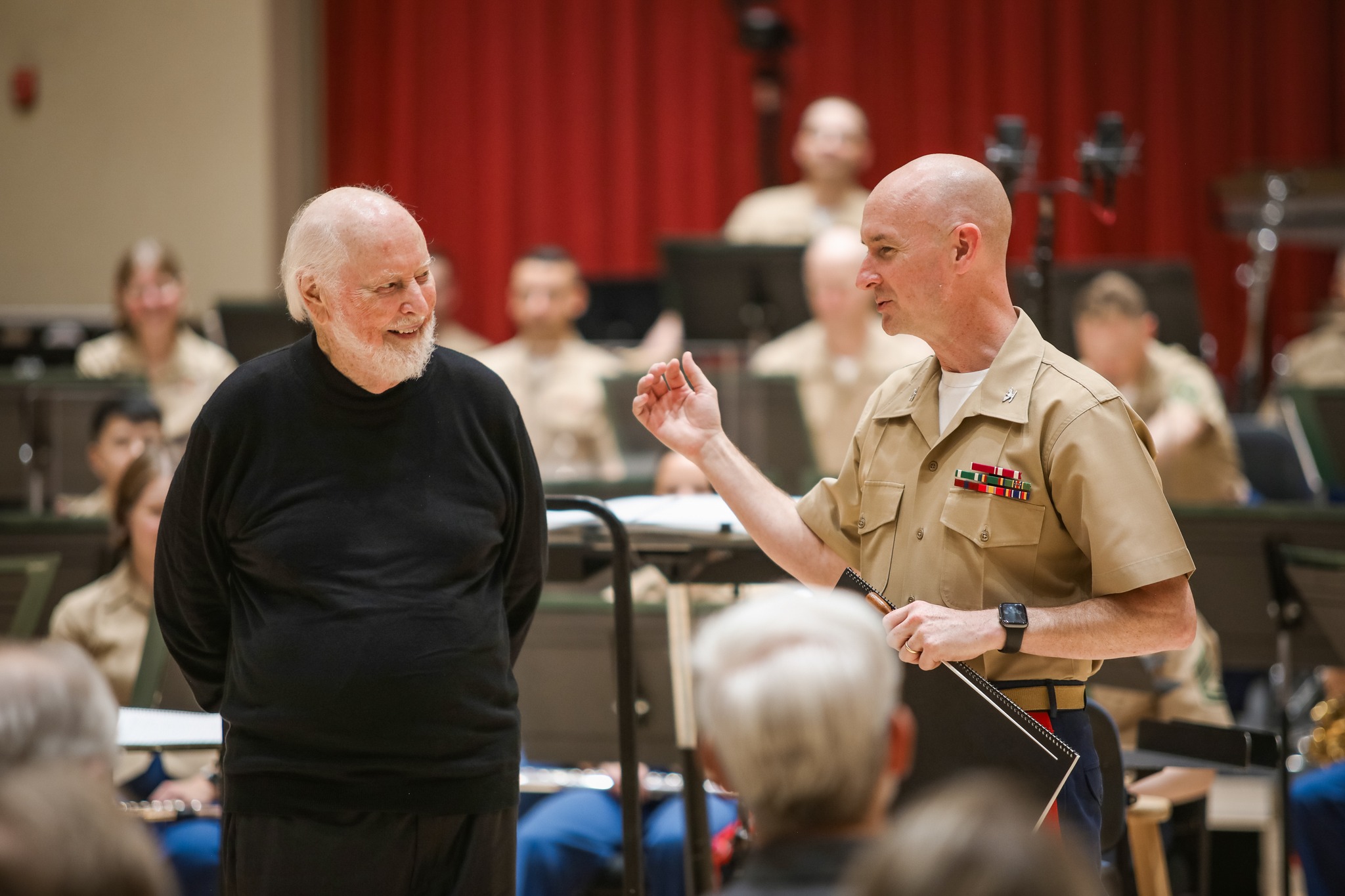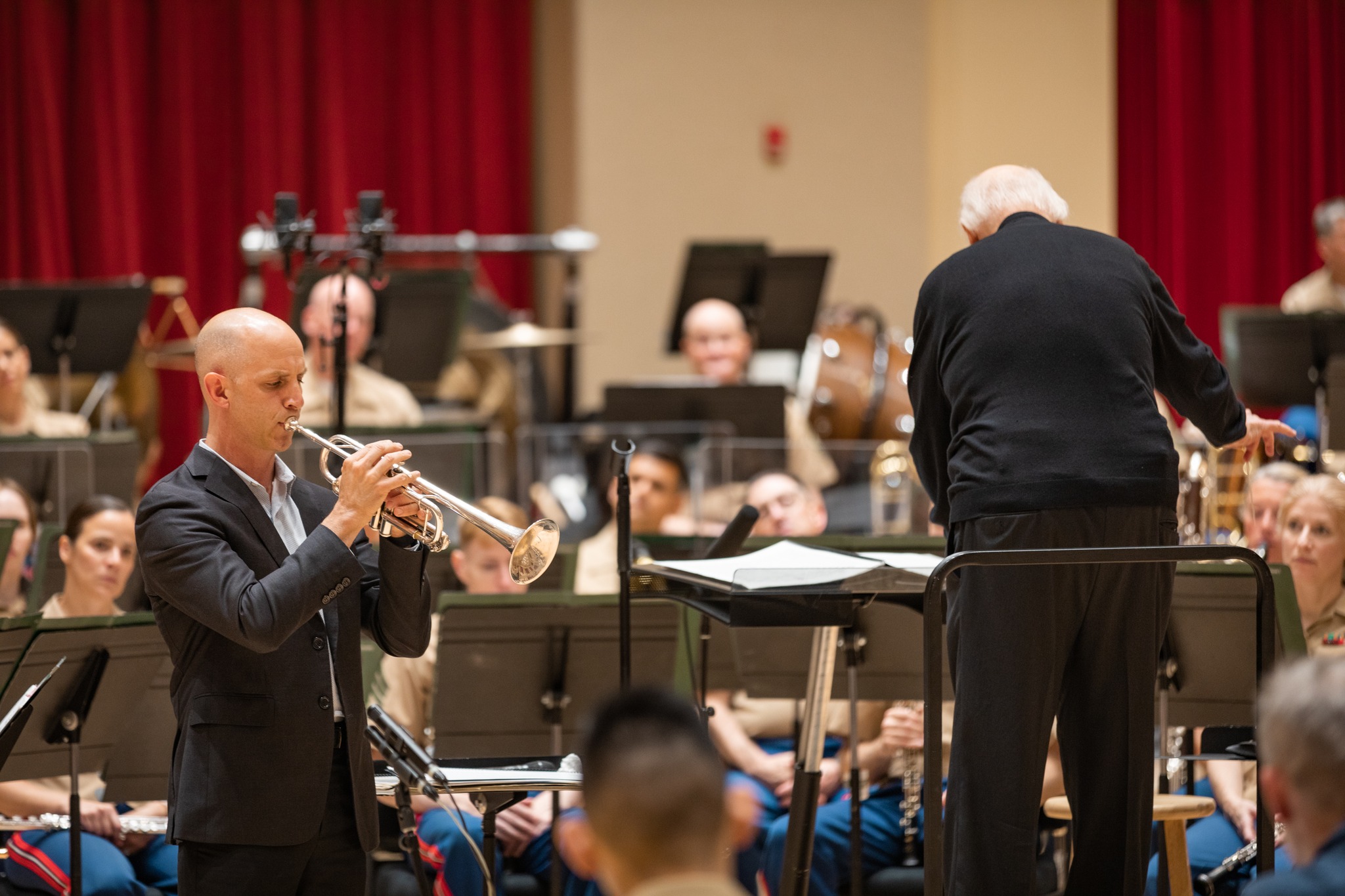 CONCERT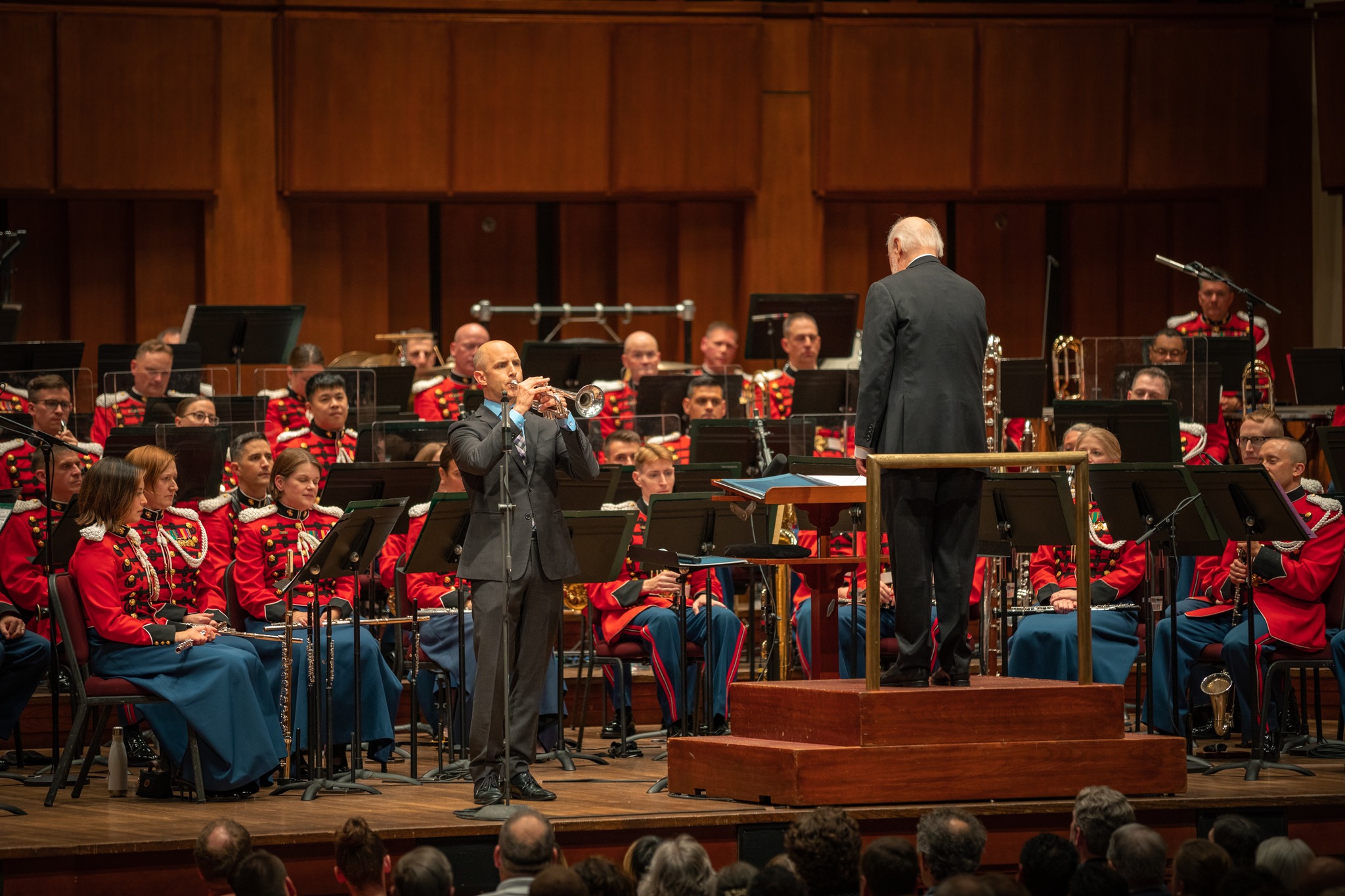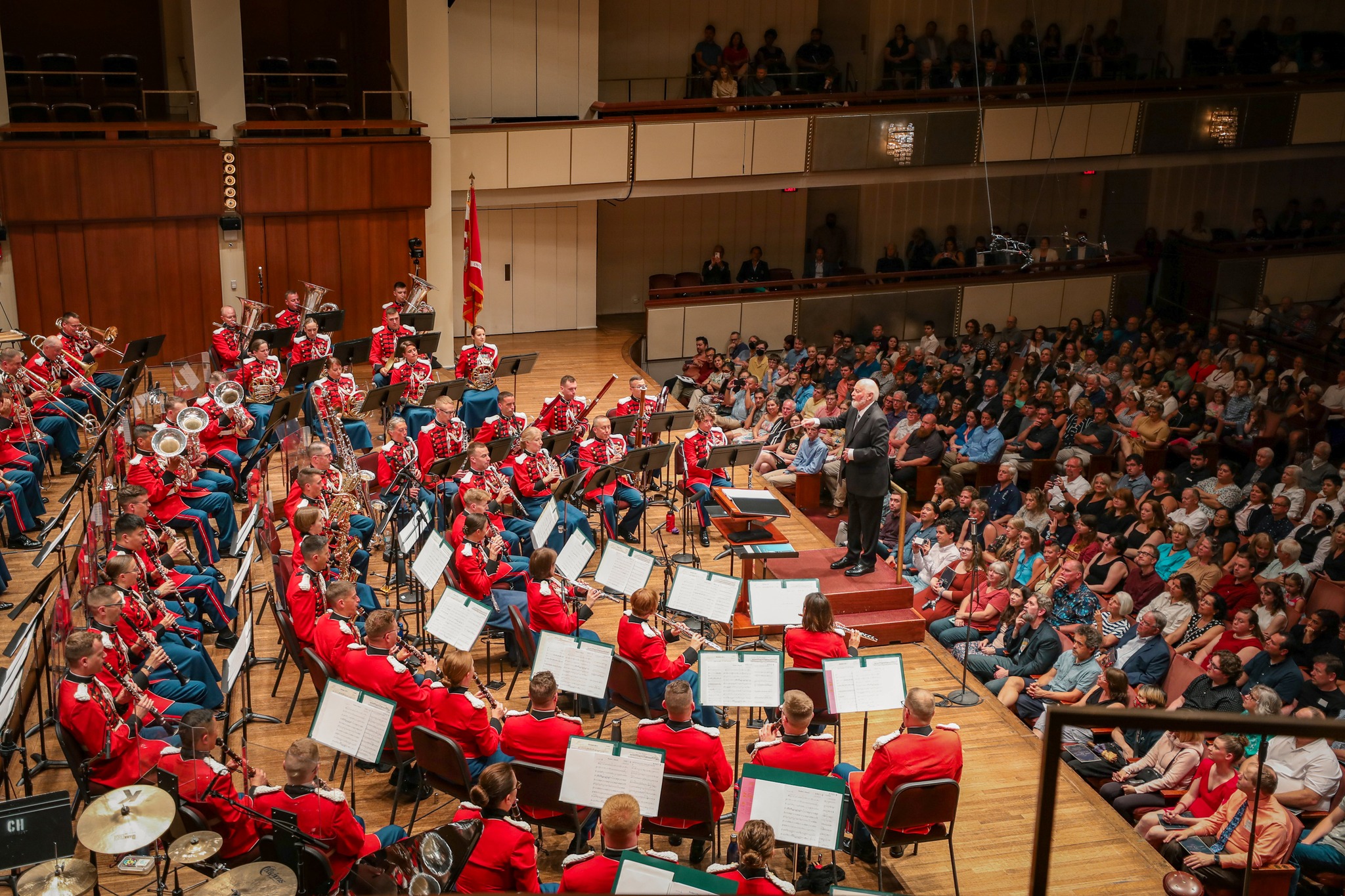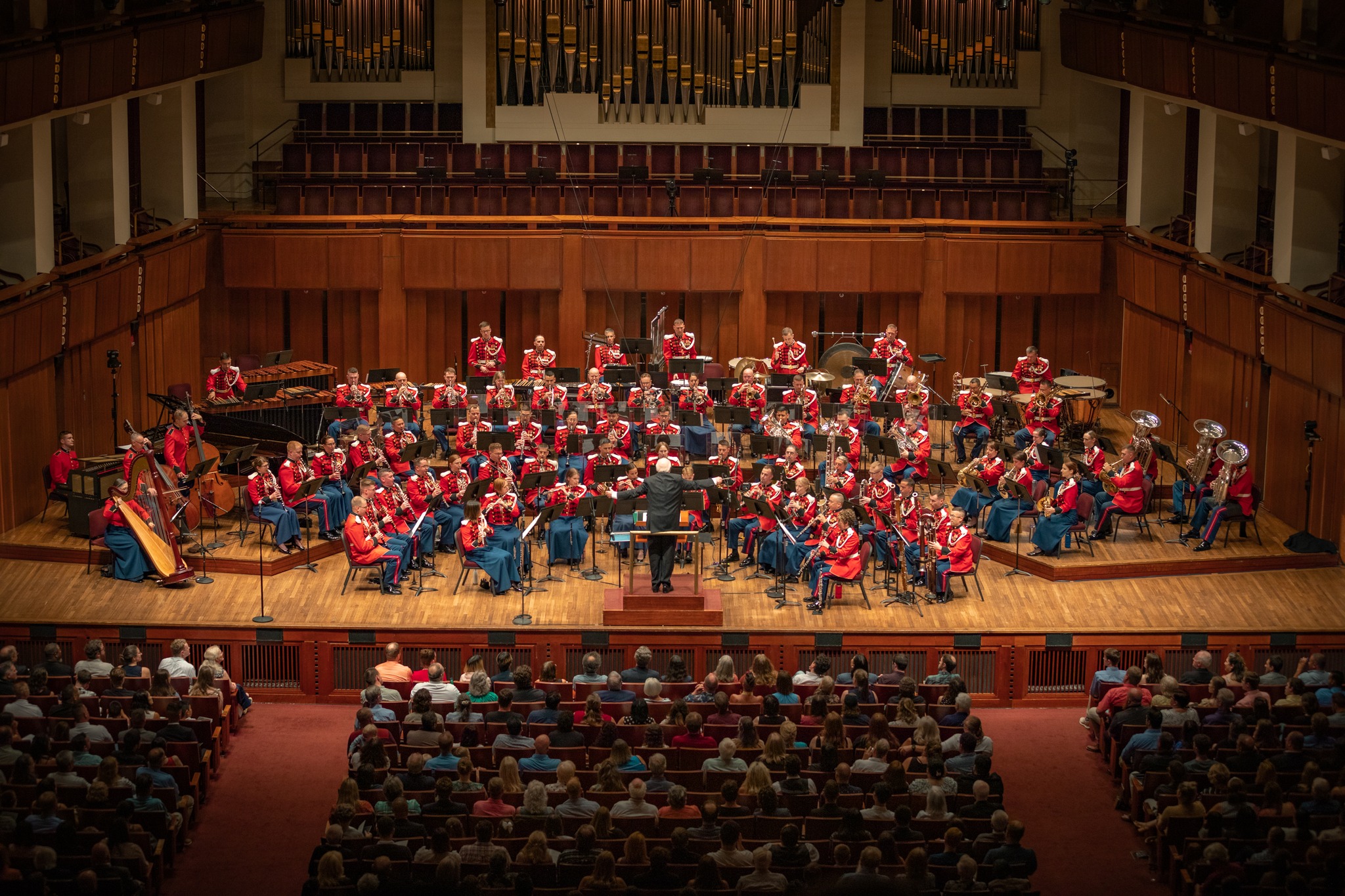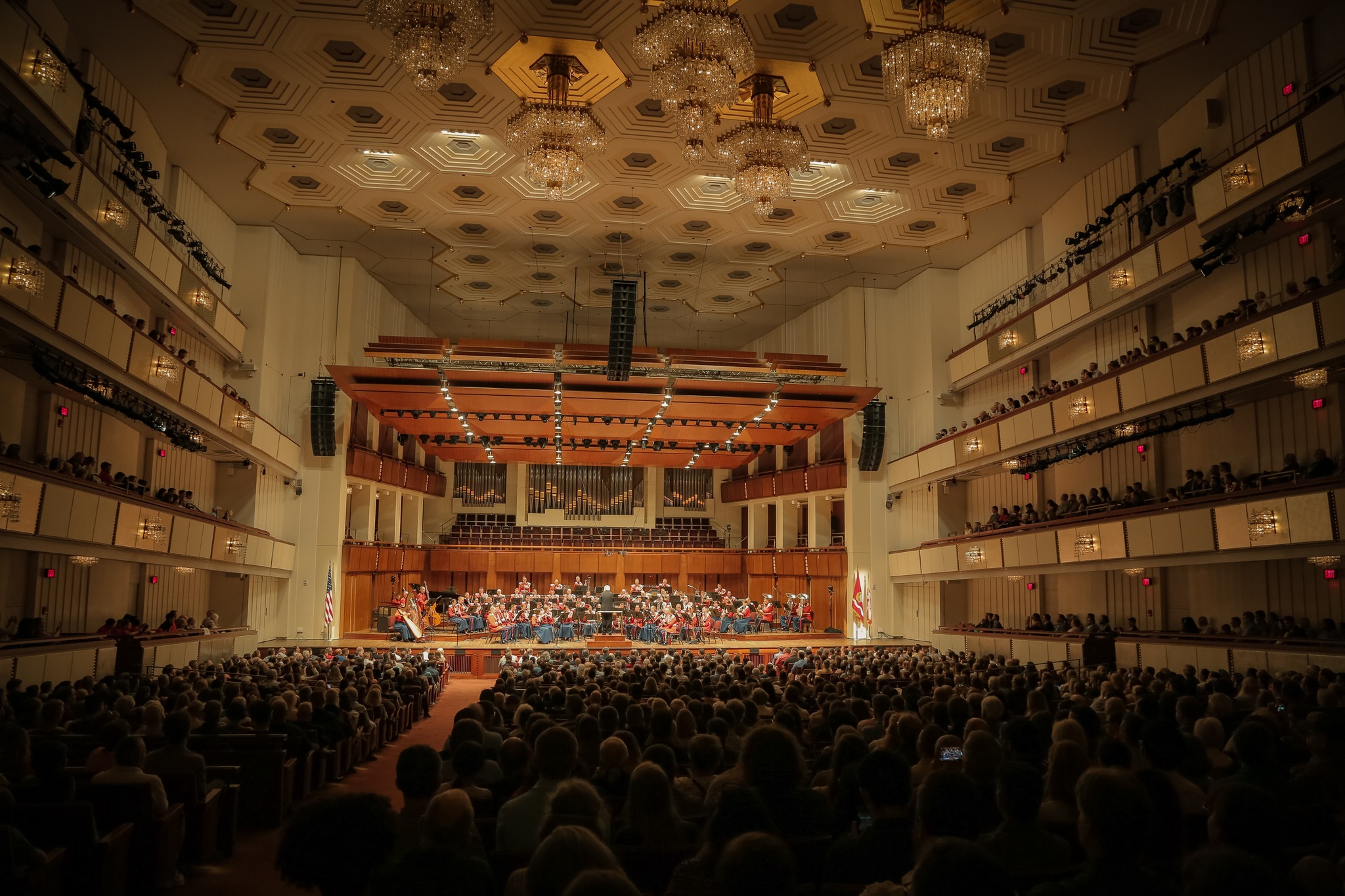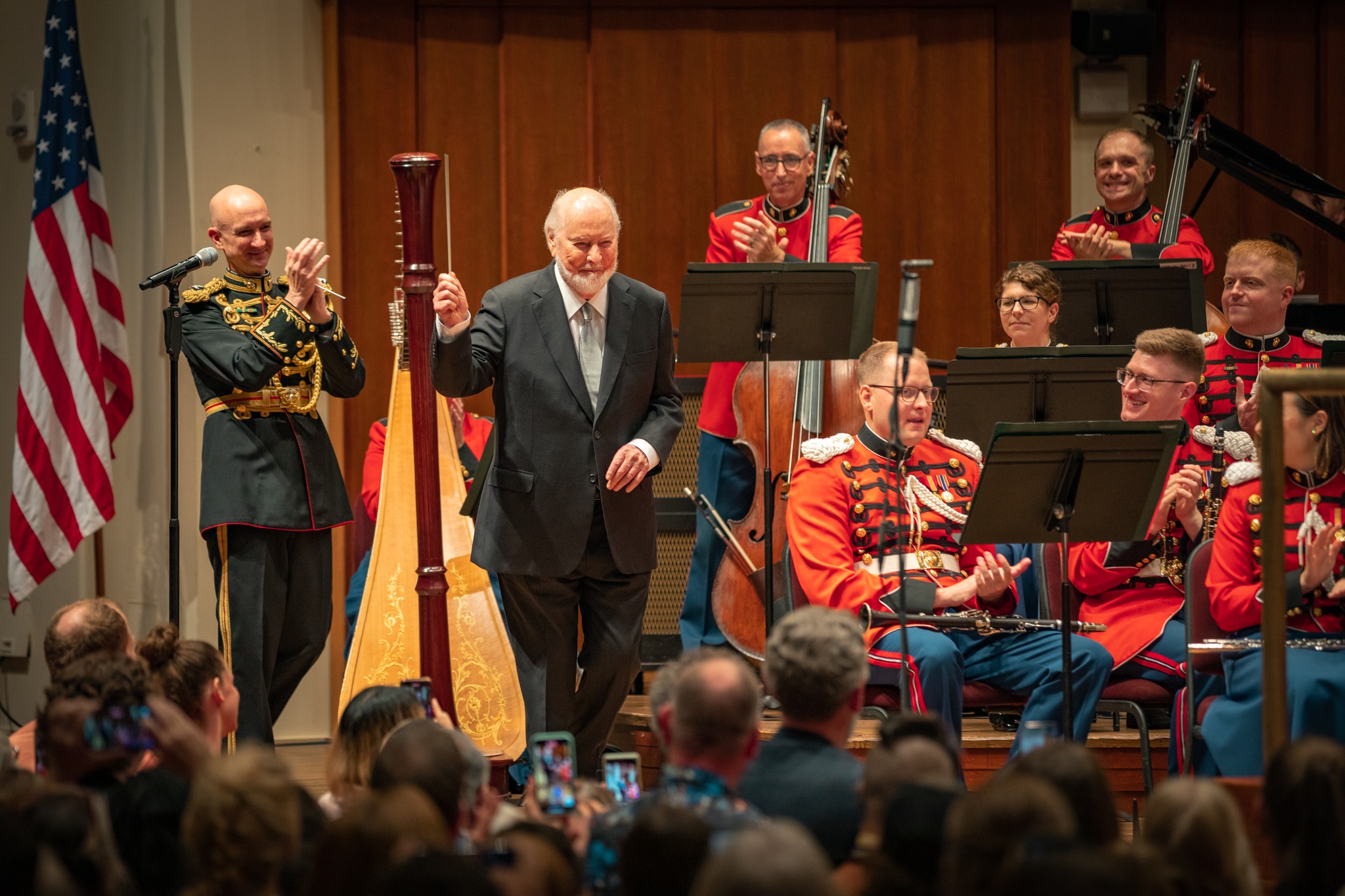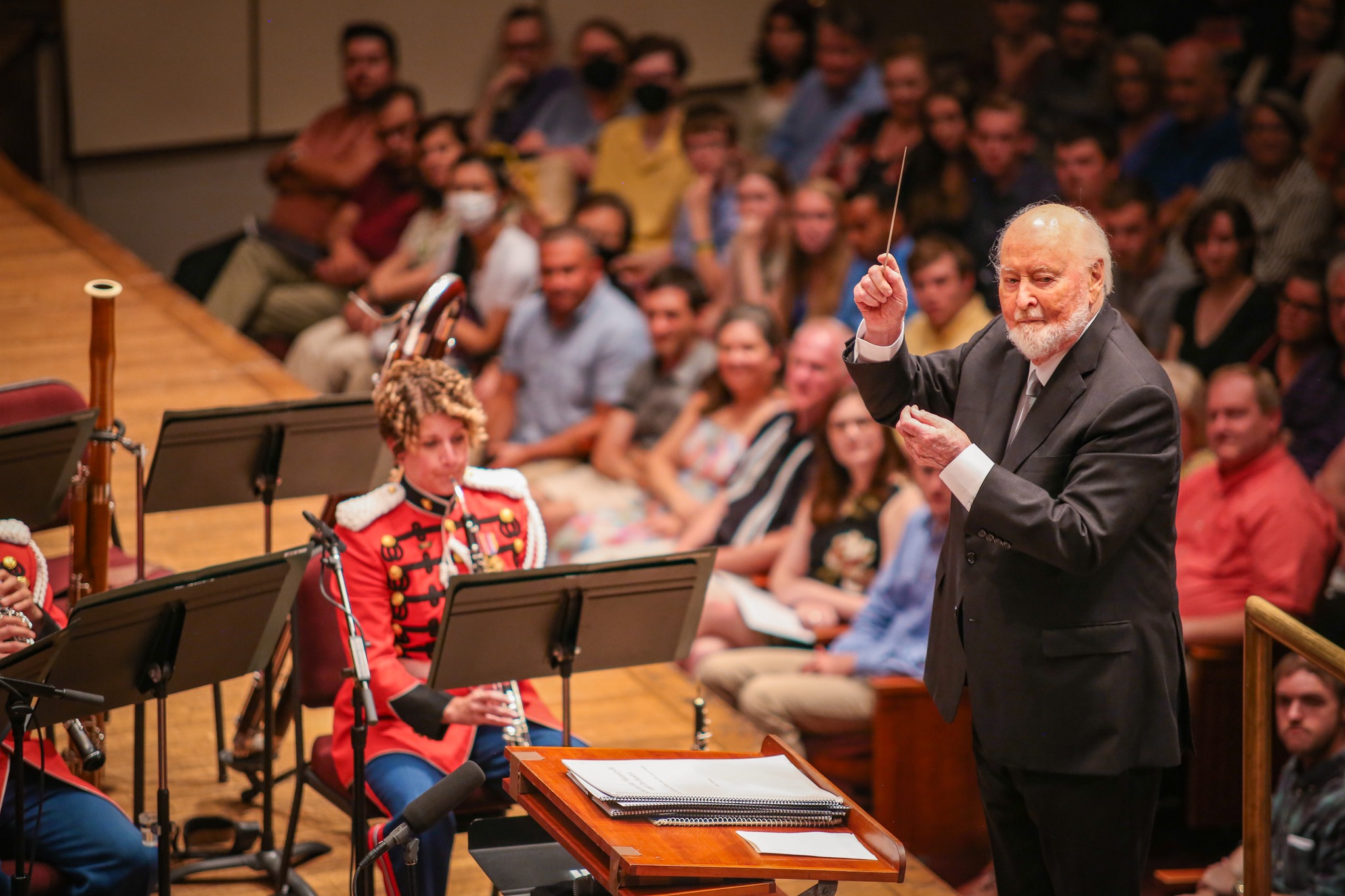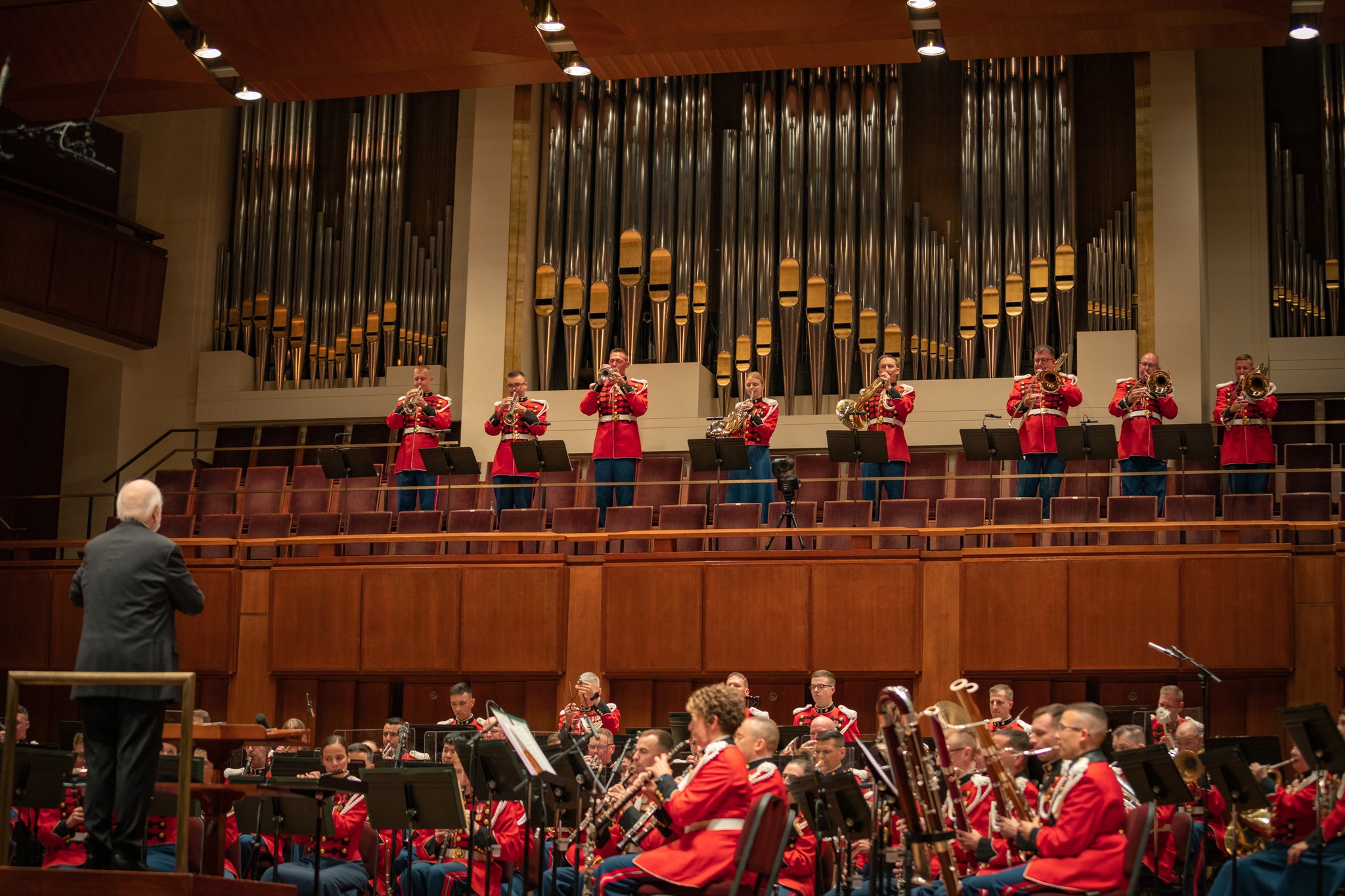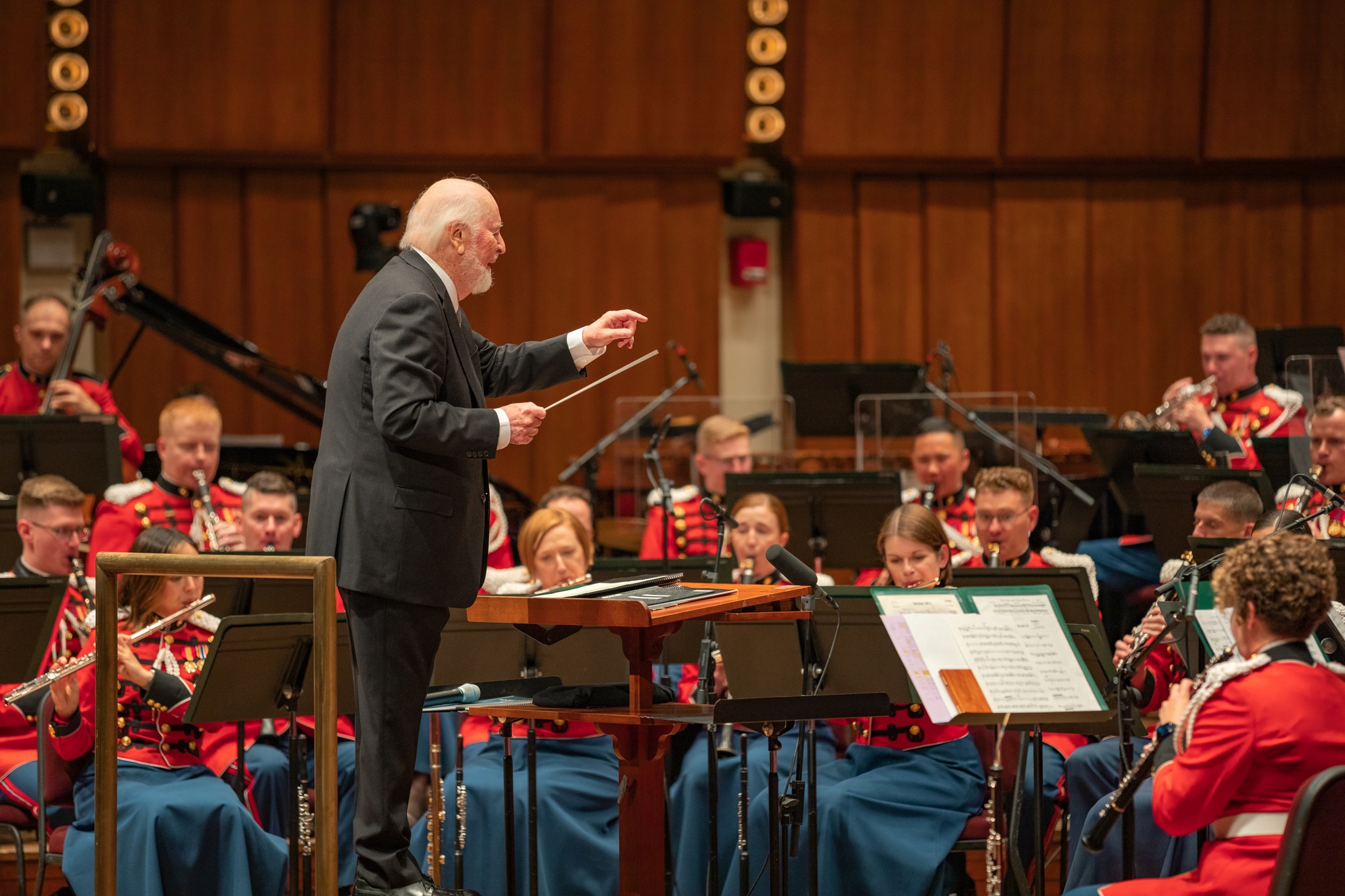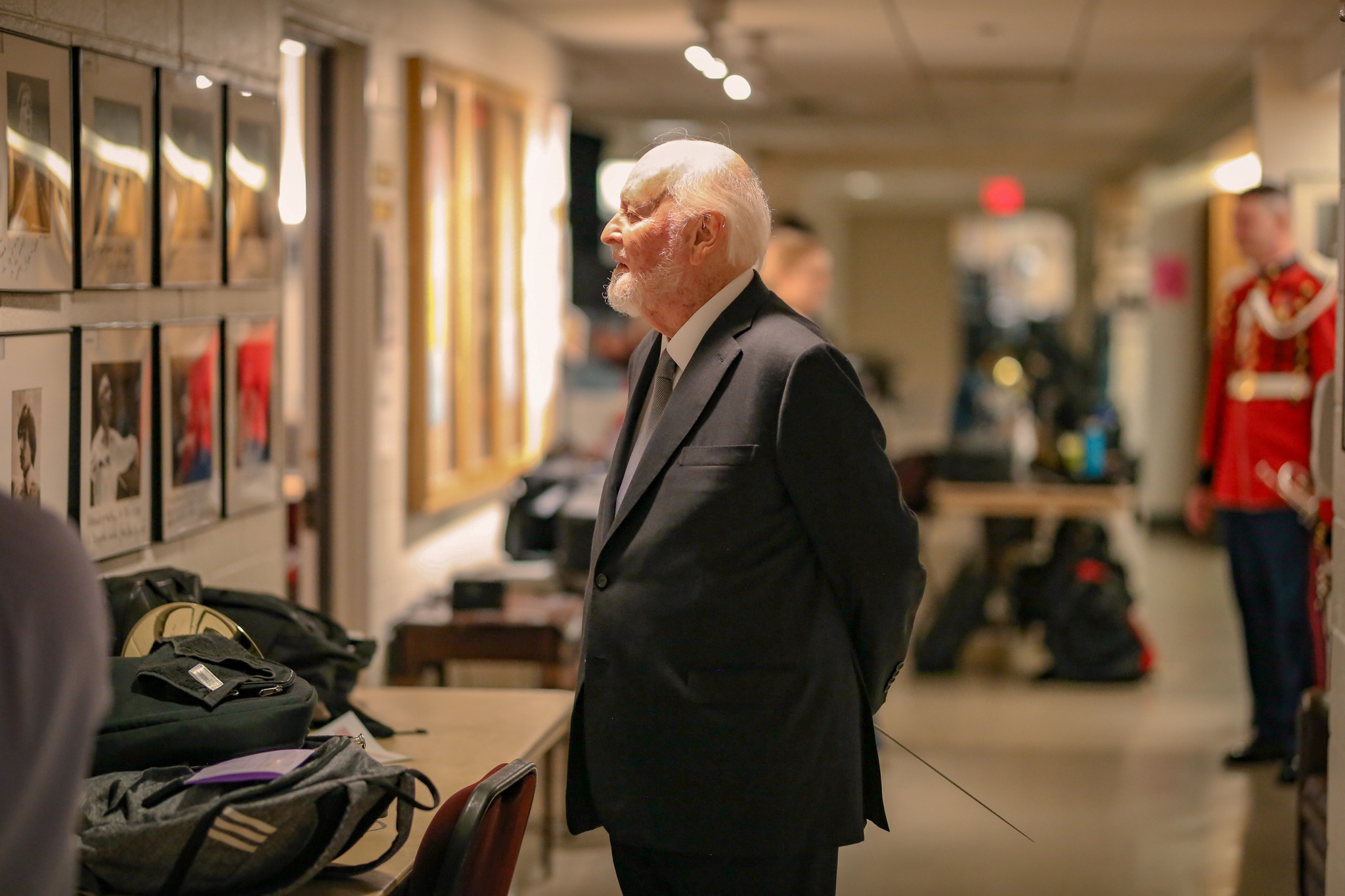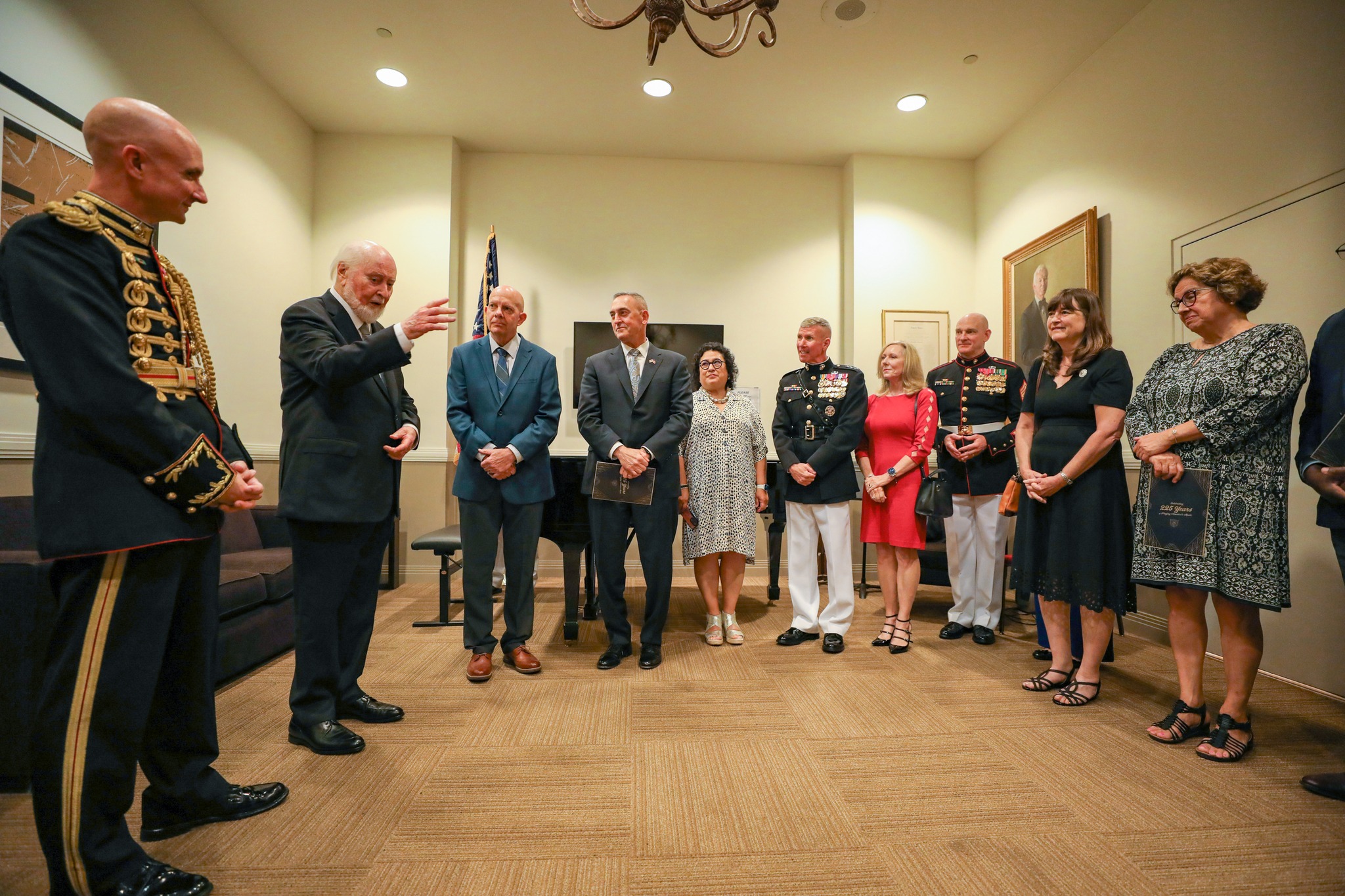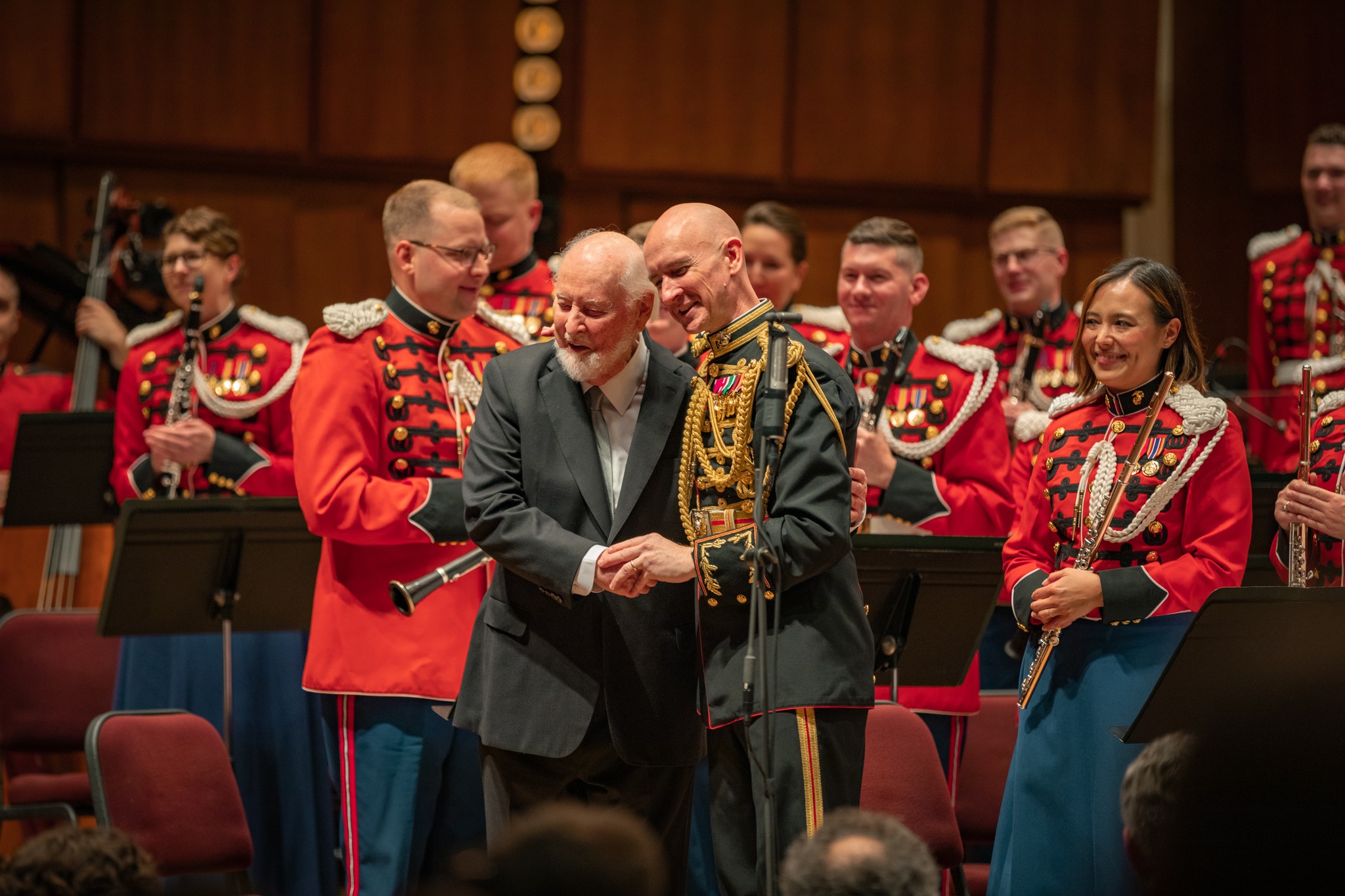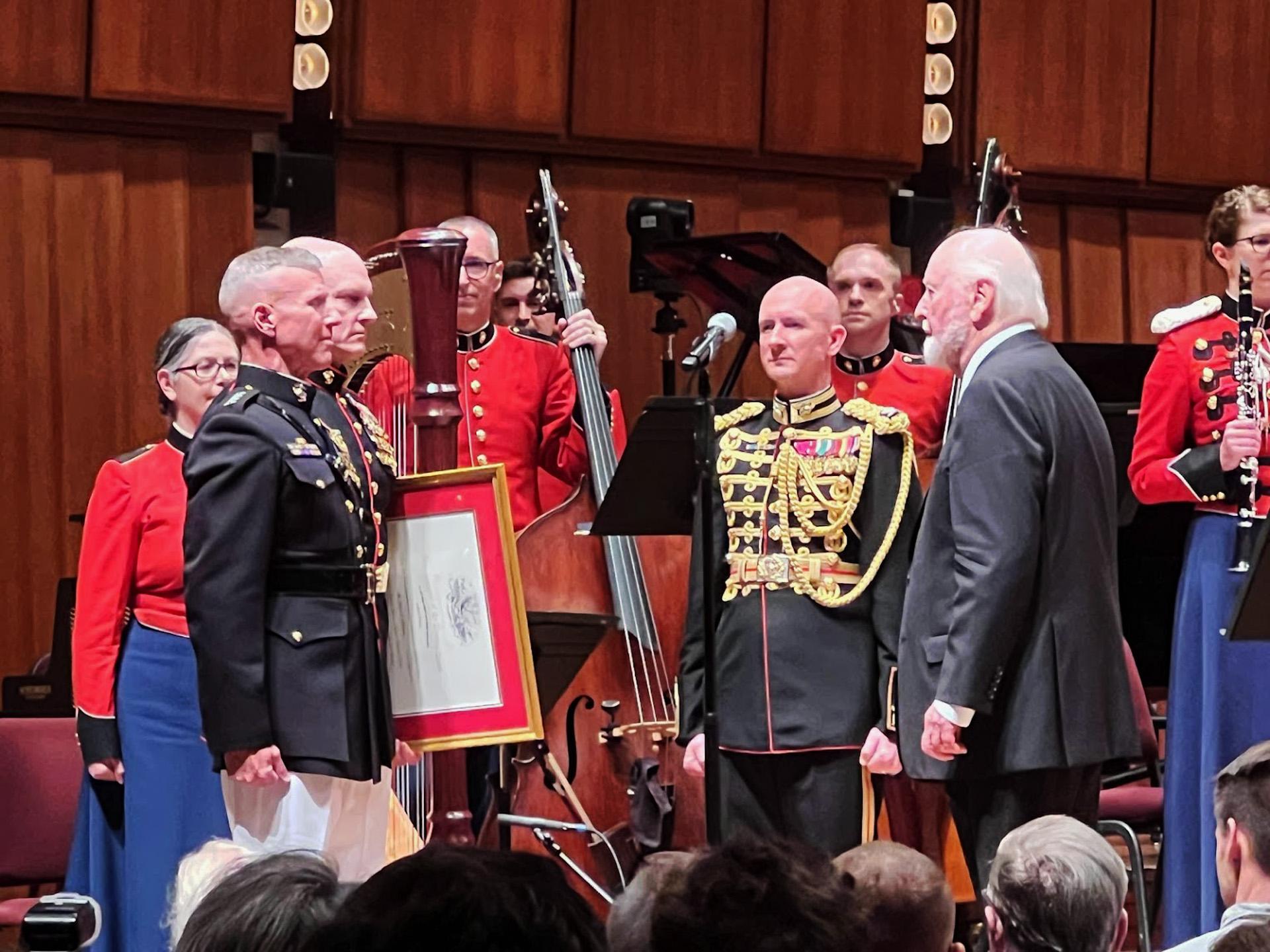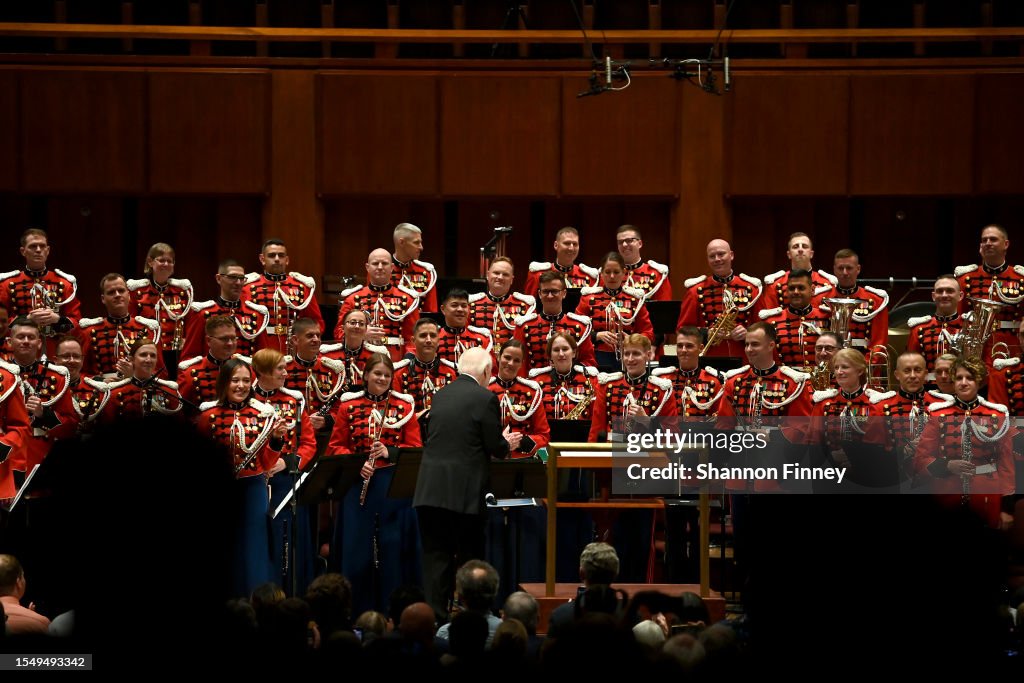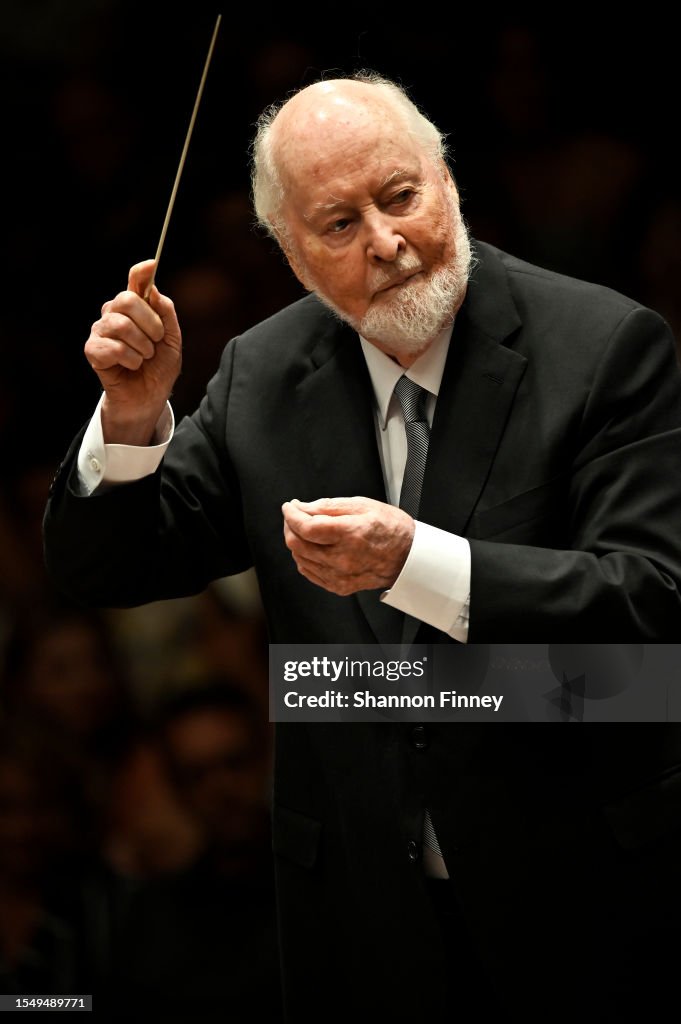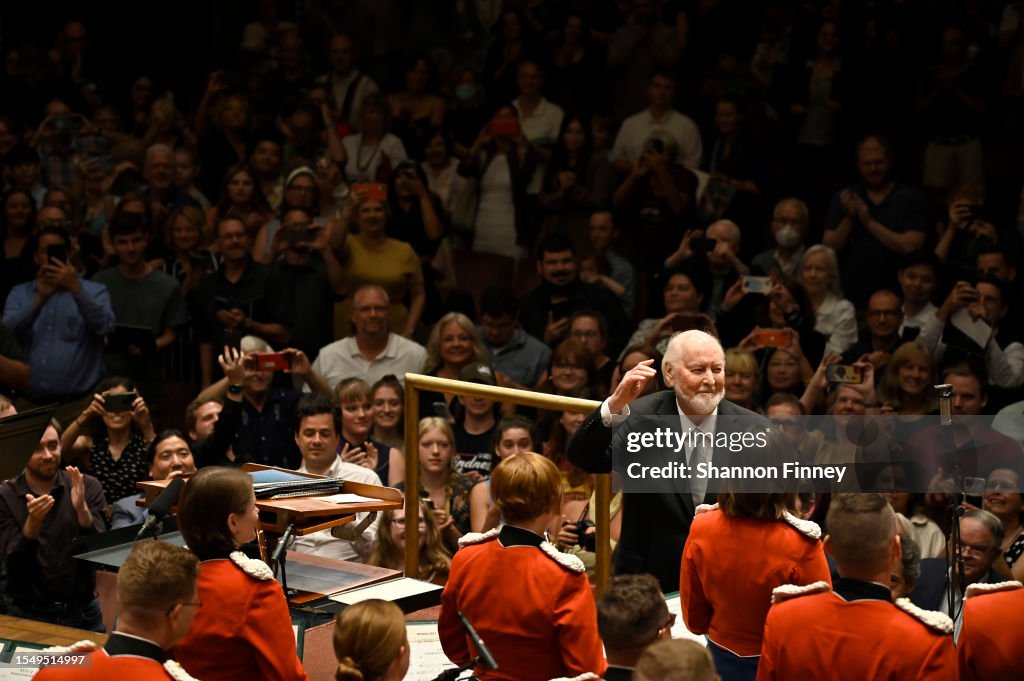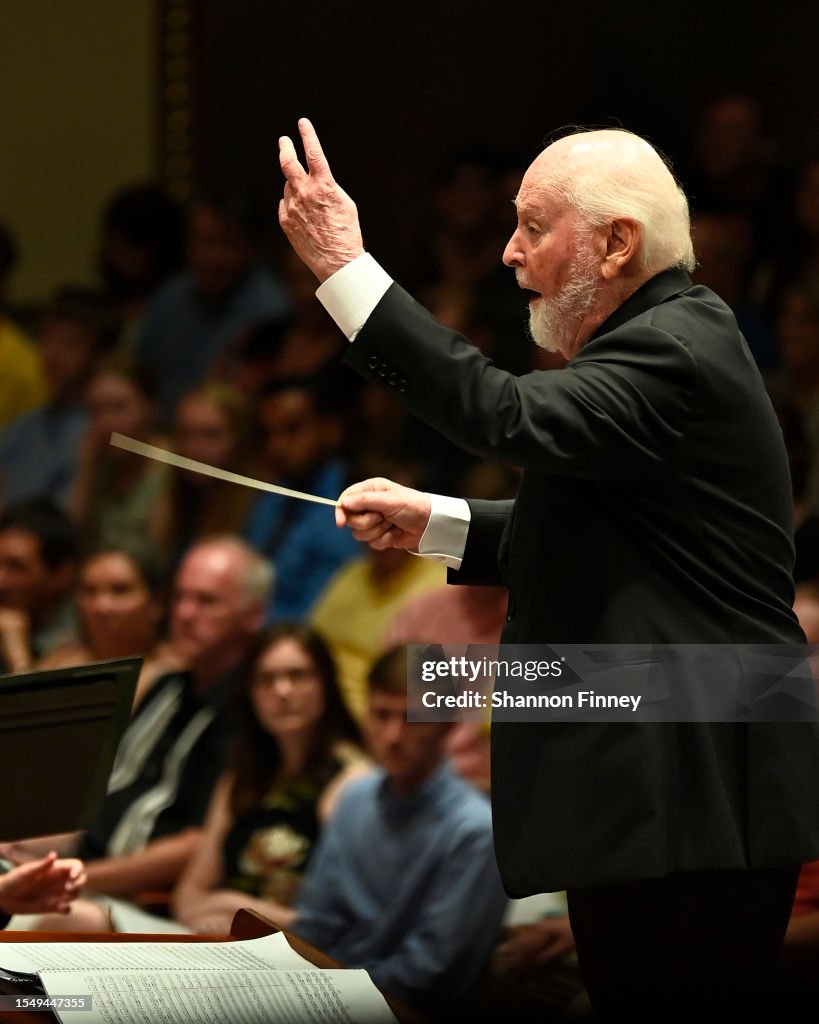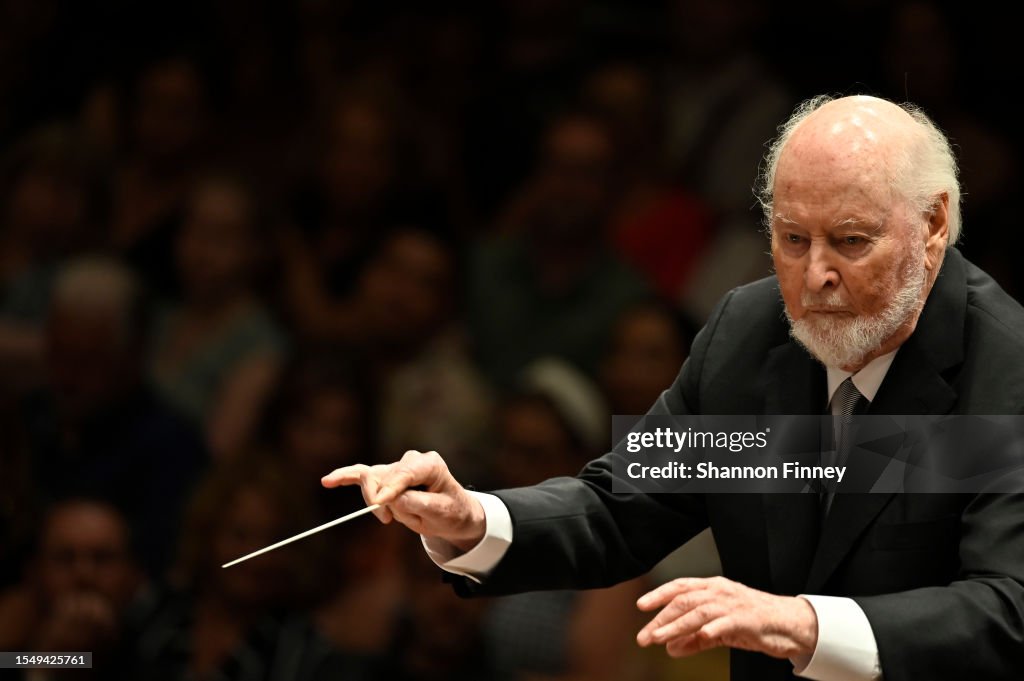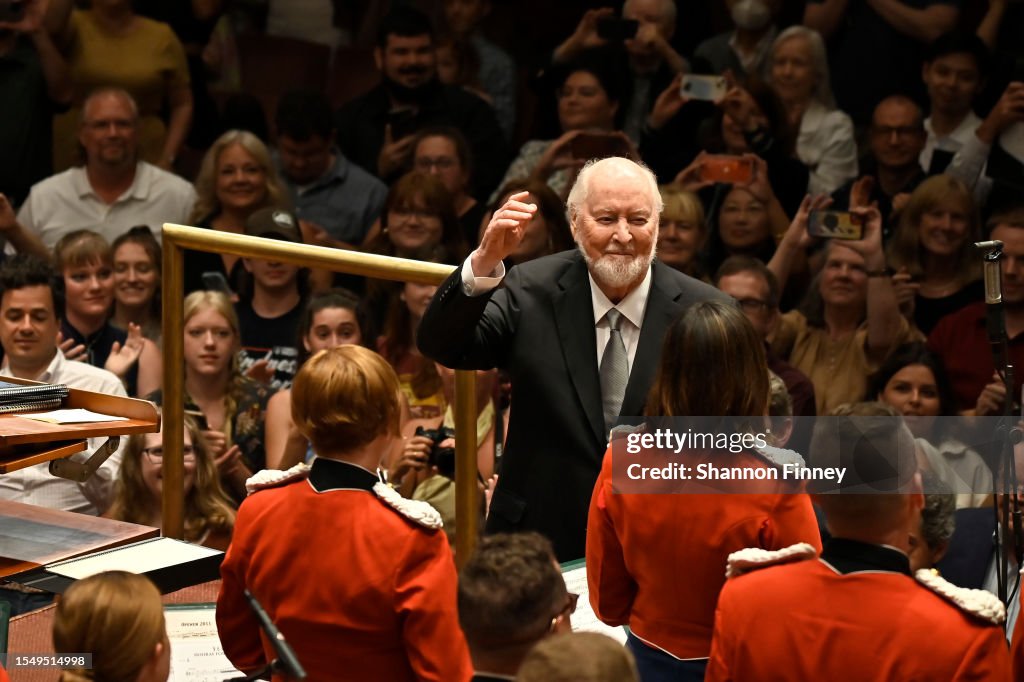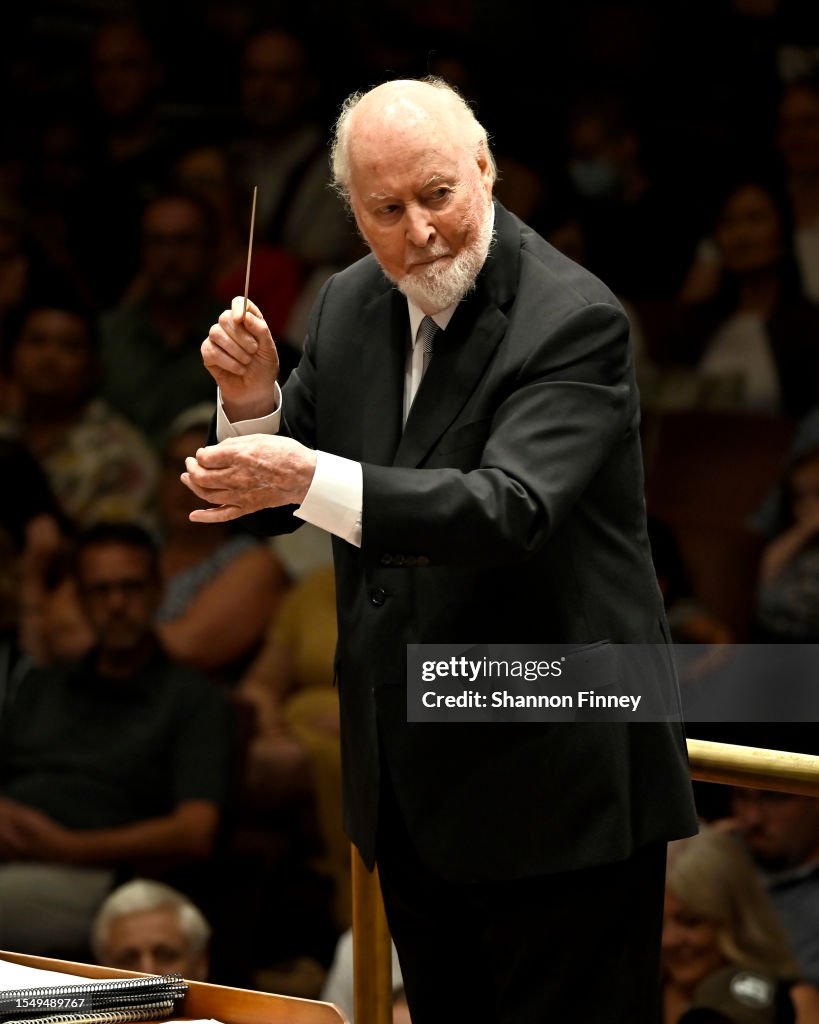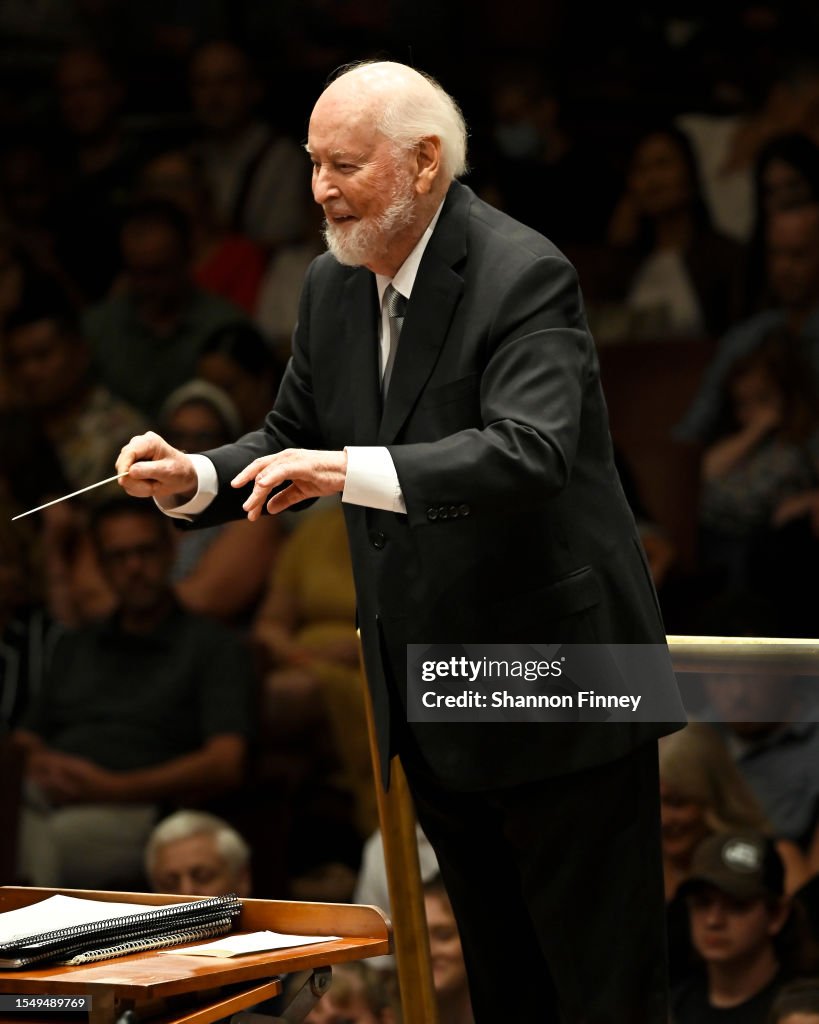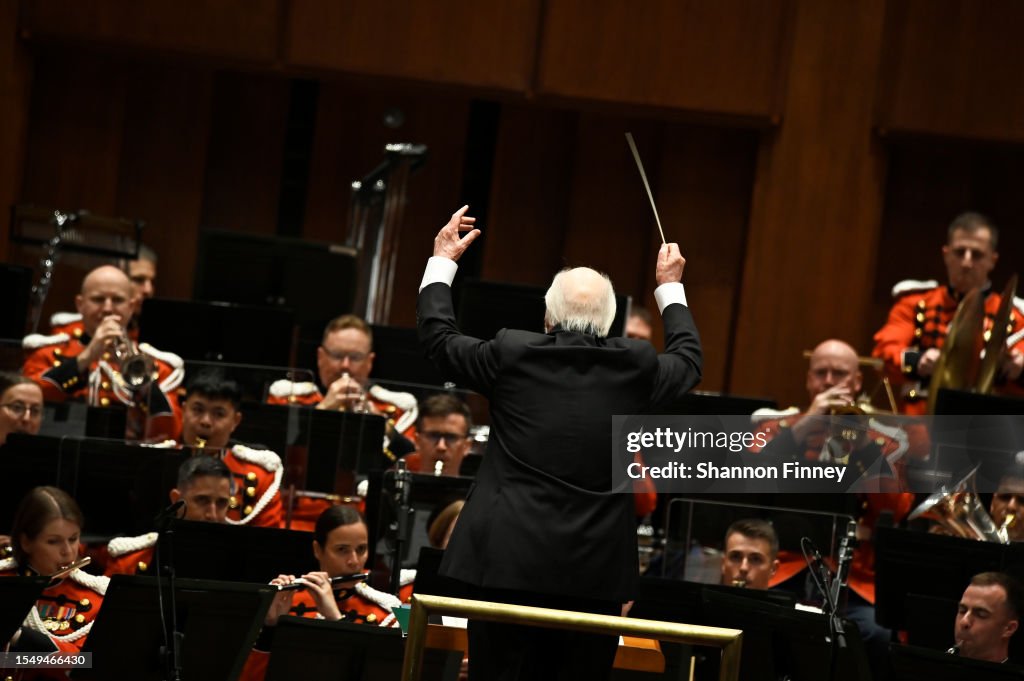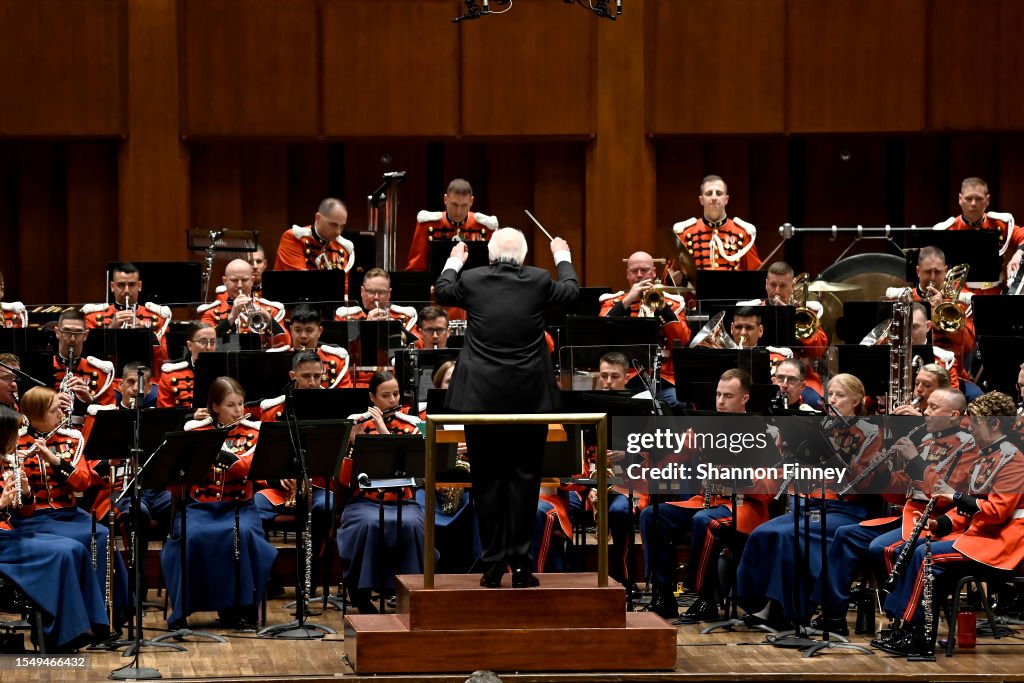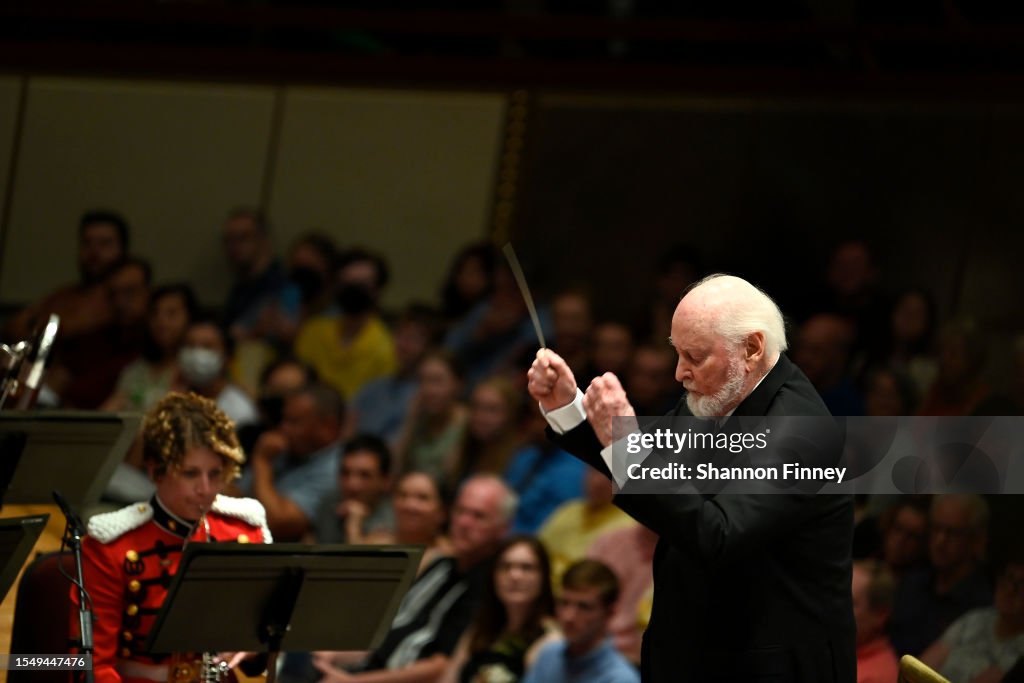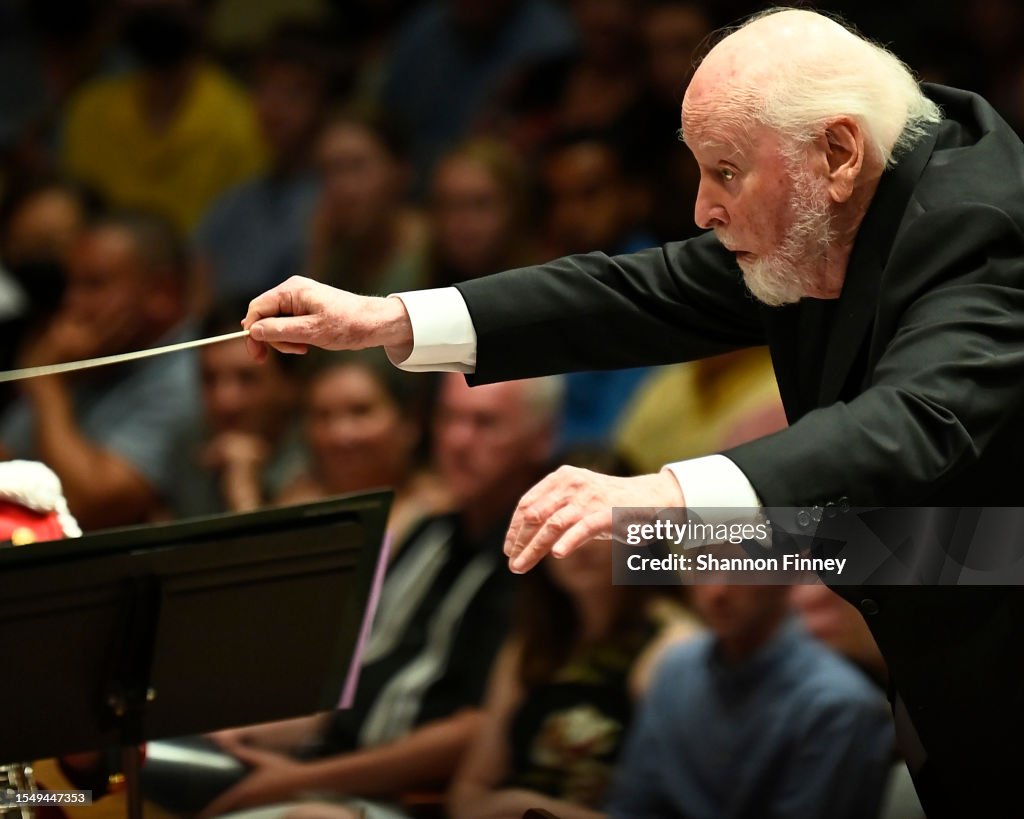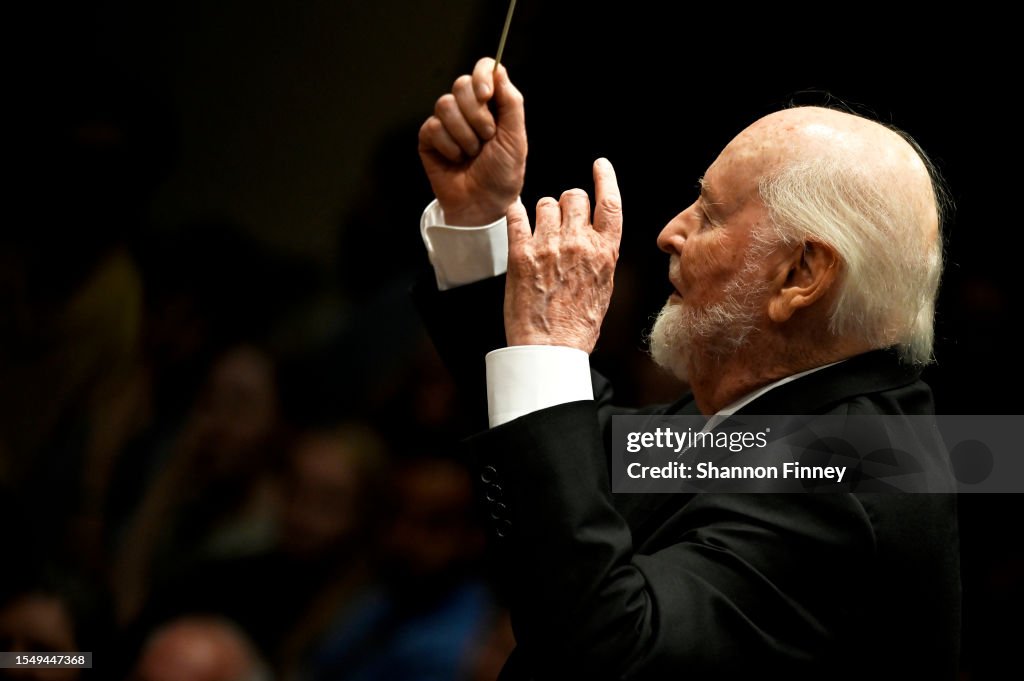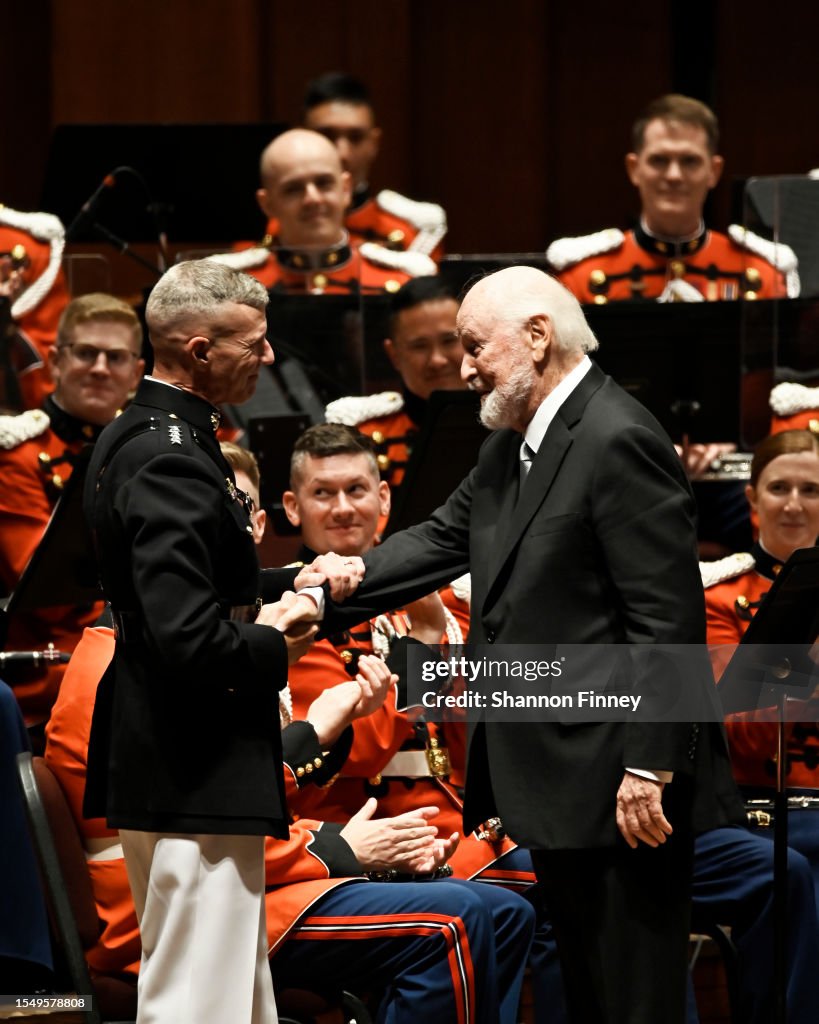 Photos by 'rpvee' (original post)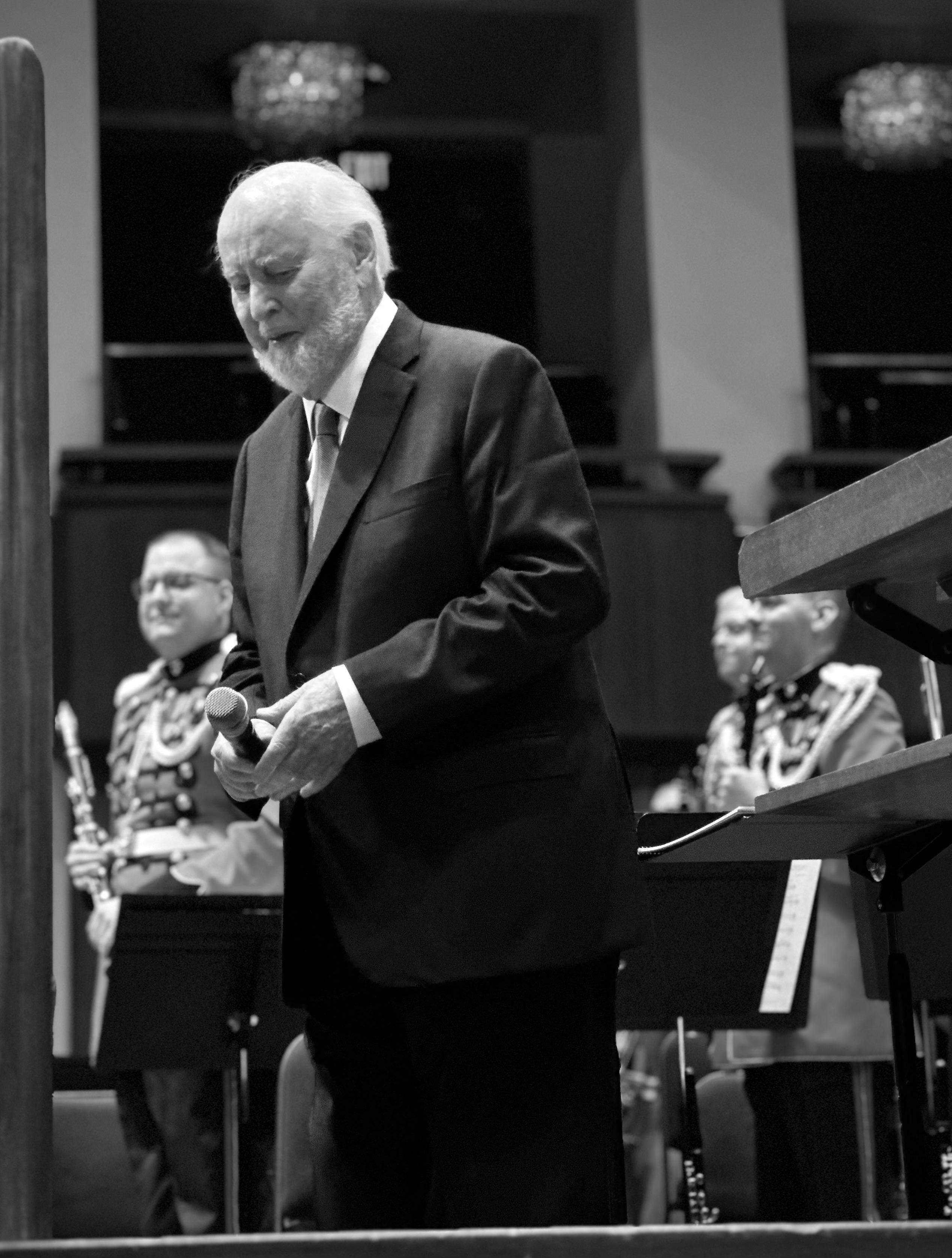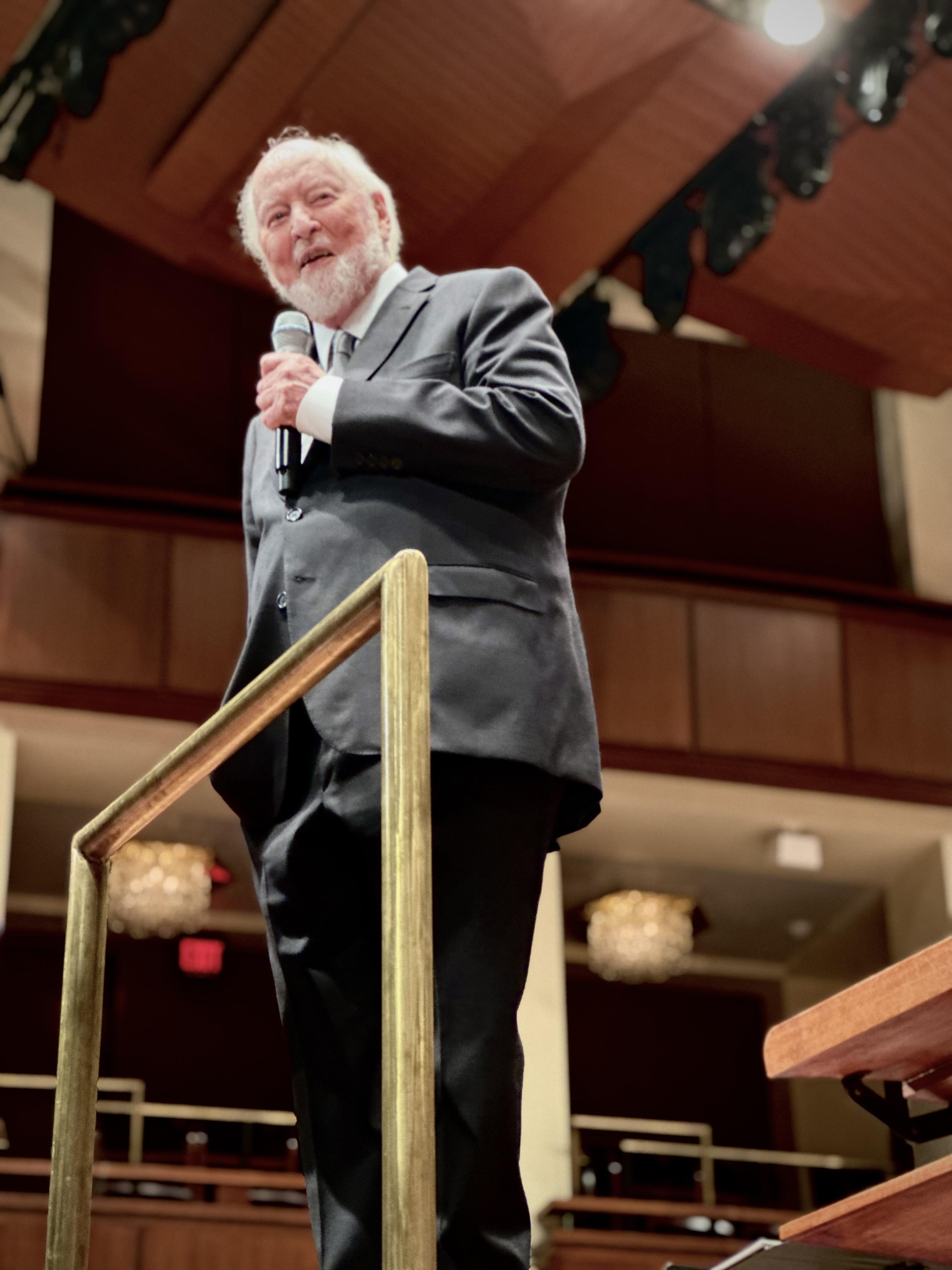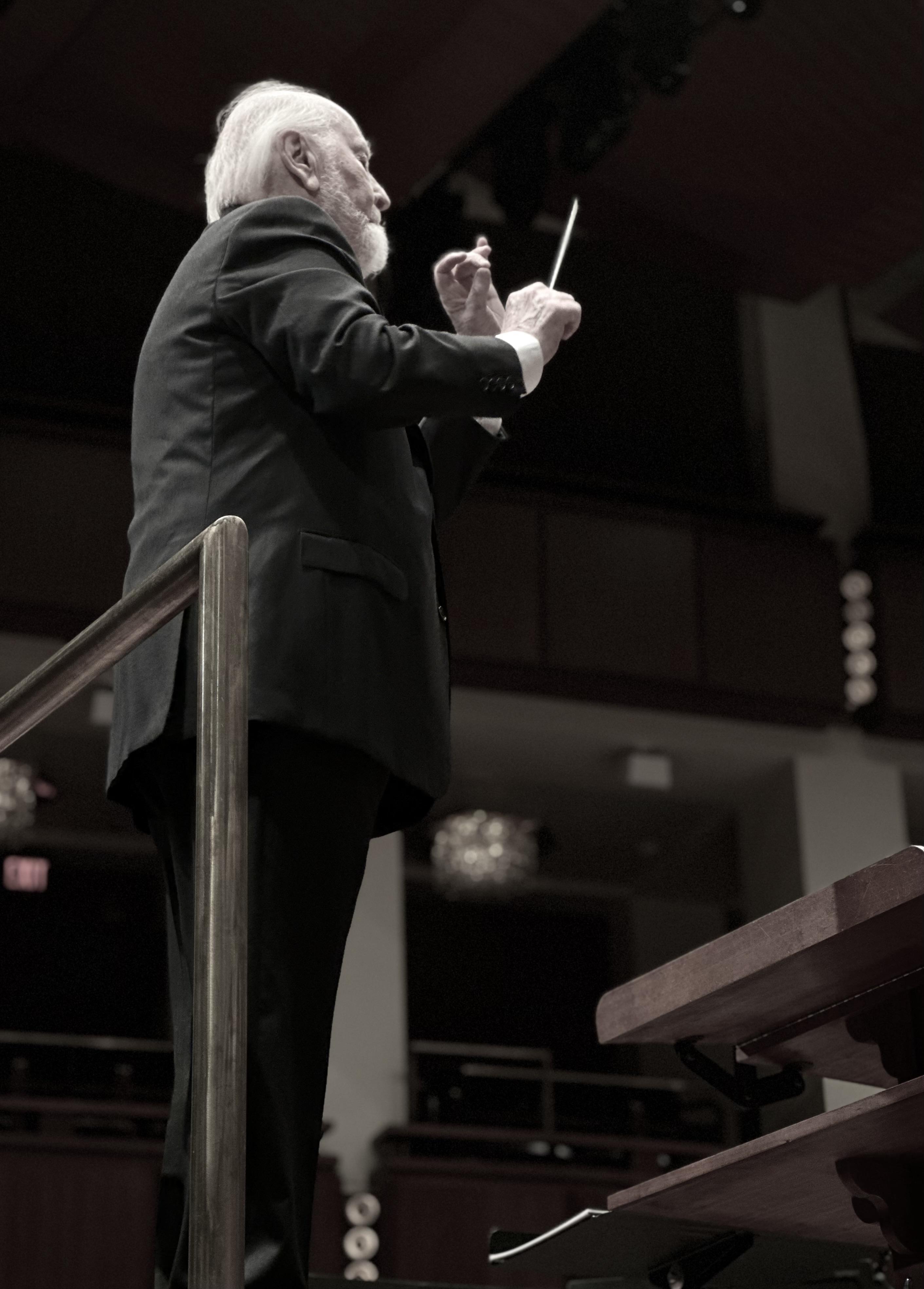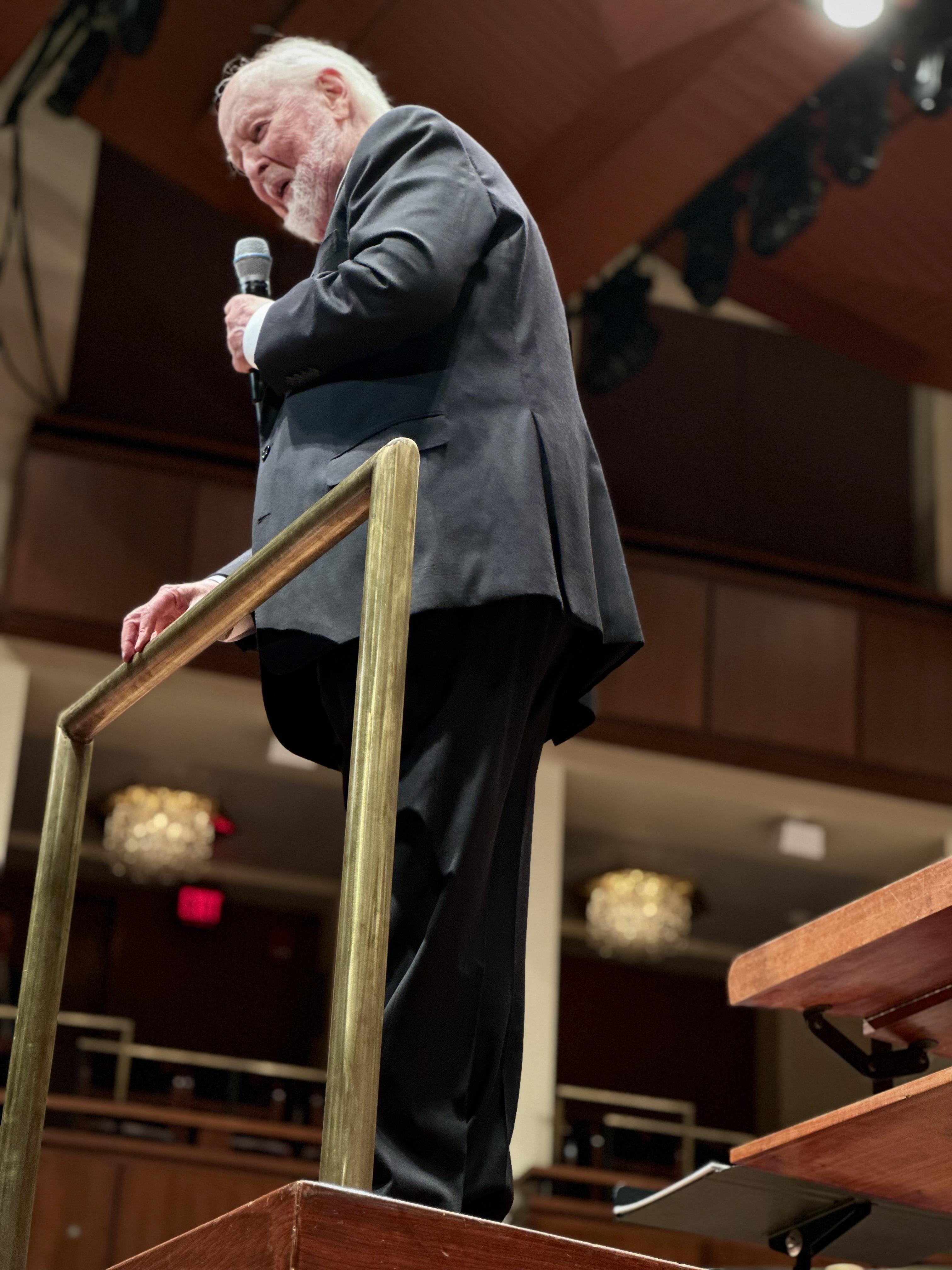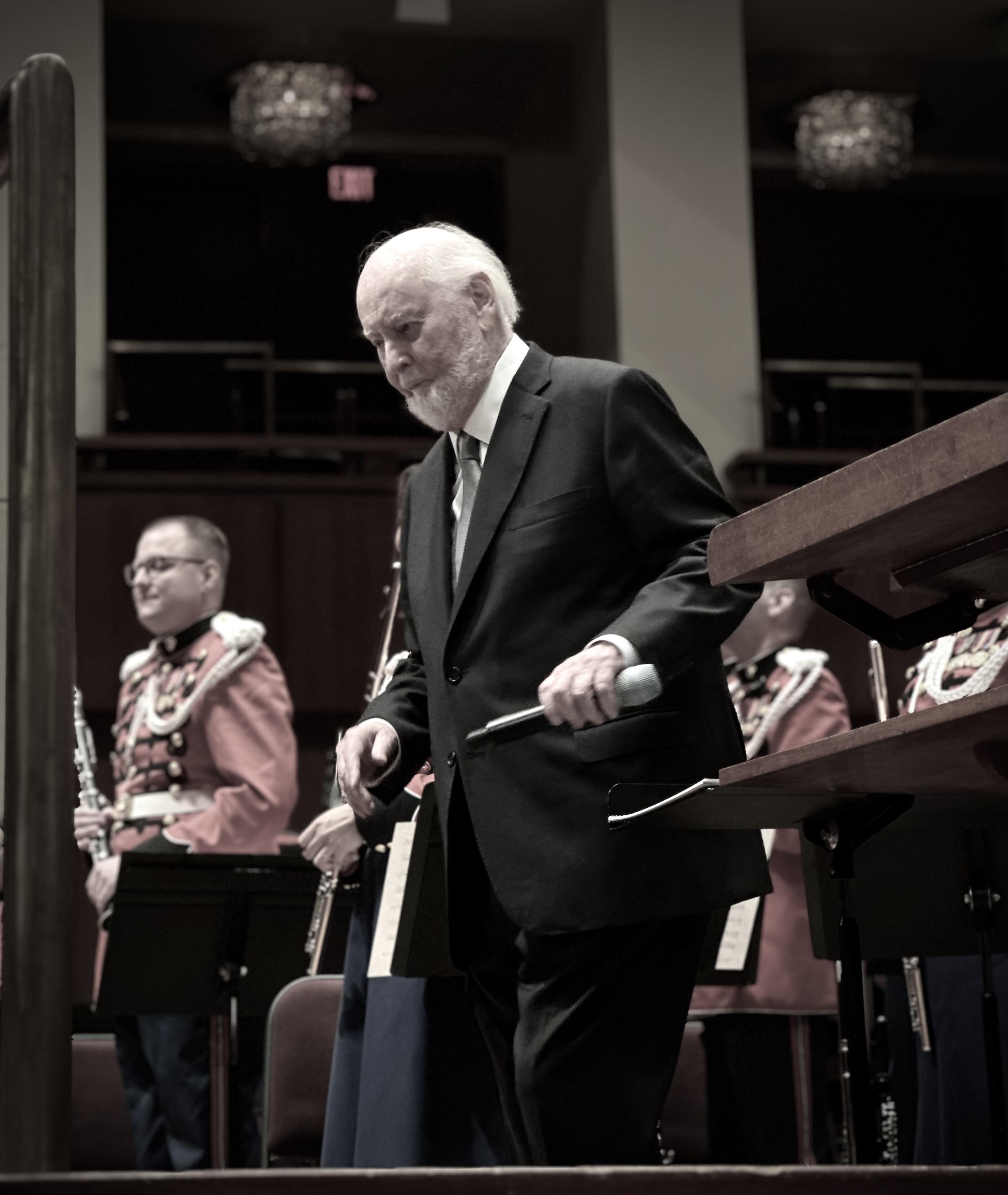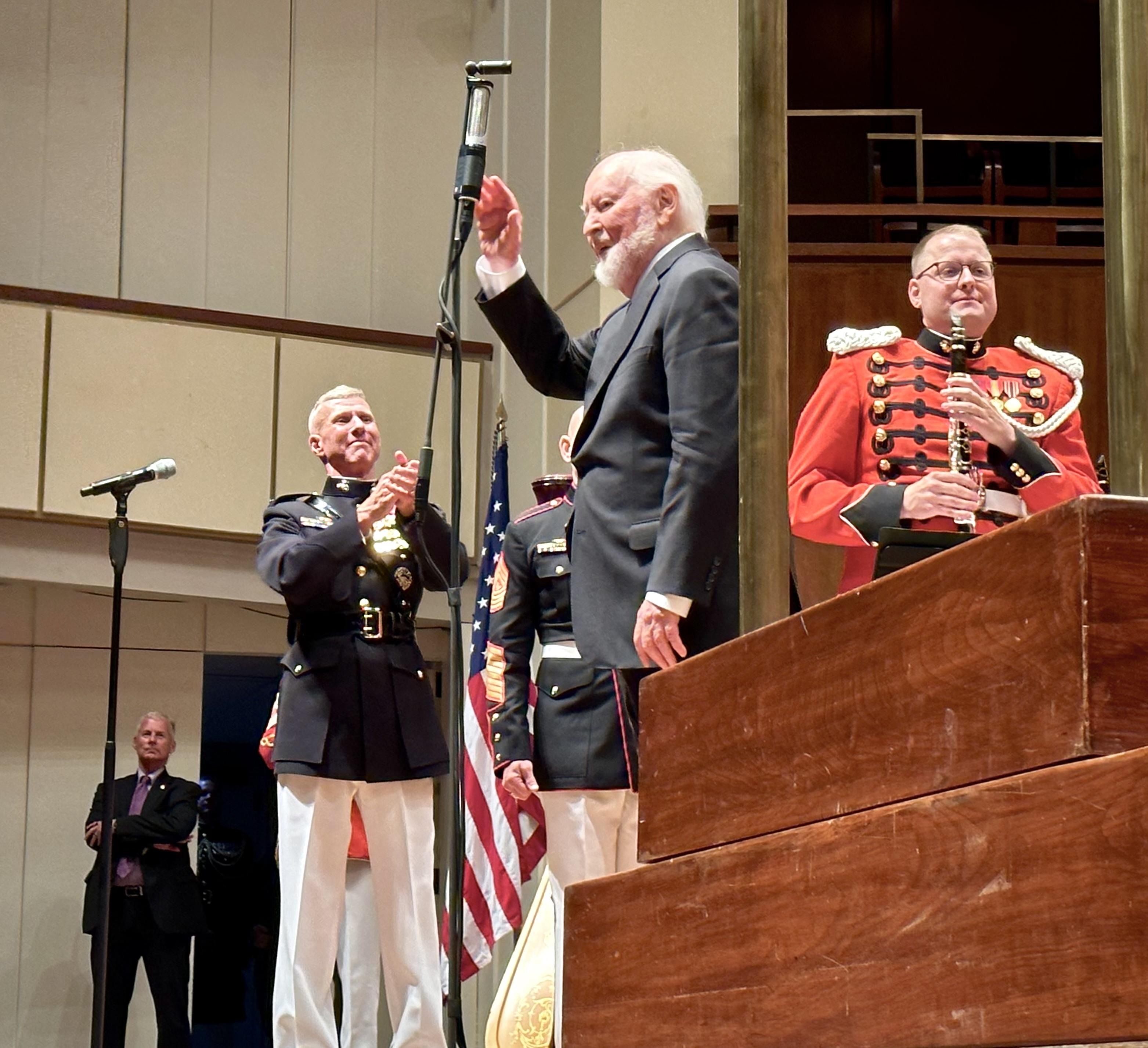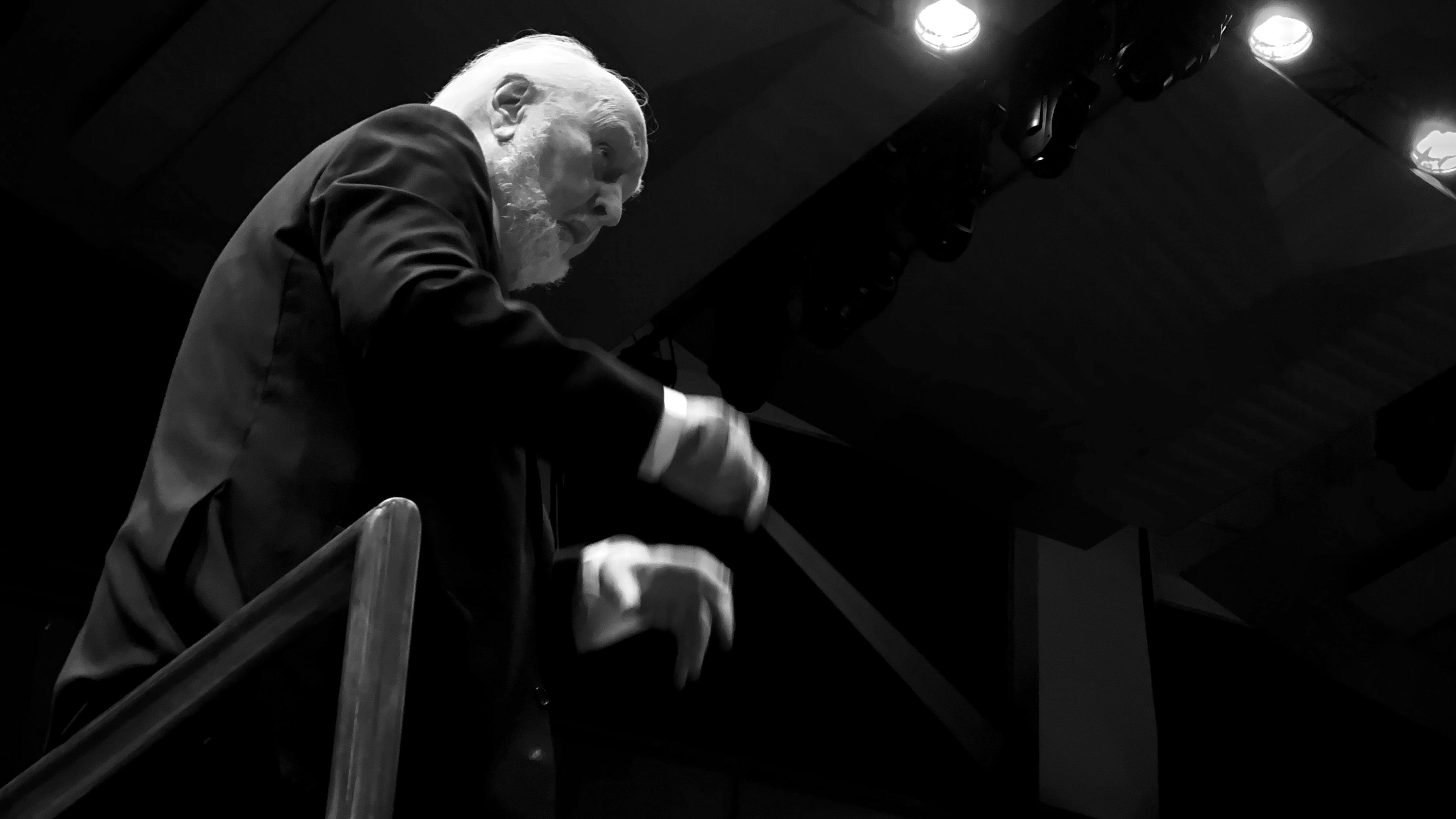 VIDEOS
Celebrating "The President's Own" at 225 with John Williams
Maestro John Williams: Honorary Marine
Renowned Composer and Conductor John Williams was given the title of Honorary Marine on July 16, 2023 during the Marine Band's 225th anniversary concert.

The title was presented by Assistant Commandant of the @usmc General Eric M. Smith.

Semper Fidelis, Maestro Williams! pic.twitter.com/r53HoHV0mK

— Marine Band (@marineband) July 18, 2023