'JOHN WILLIAMS TRIBUTE'
September 22 & 23, 2023, Boston Symphony Hall
Boston Pops Esplanade Orchestra conducted by Keith Lockhart
CONCERT PROGRAM
Friday, September 22
* Moné Hattori, violin
Superman March
Theme from Jaws
Main Title to The Towering Inferno
Excerpts from Close Encounters of the Third Kind

Suite from Far and Away *

Chairman's Waltz from Memoirs of a Geisha *
Les Enfants De La Terre (Takayuki Hattori) *
Harry's Wondrous World from Harry Potter and the Sorcerer's Stone
INTERMISSION
Olympic Fanfare and Theme
Theme from Schindler's List *

The Raiders March from Raiders of the Lost Ark

Devil's Dance from The Witches of Eastwick
The Imperial March from The Empire Strikes Back
Yoda's Theme from The Empire Strikes Back
Rey's Theme from The Force Awakens
Main Title from Star Wars
ENCORES
Cantina Band from Star Wars
Saturday, September 23
* Hayato Sumino, piano
Superman March
Theme from Jaws
Main Title to The Towering Inferno
Excerpts from Close Encounters of the Third Kind
Theme from Sabrina *
Over the Moon from E.T. The Extra-Terrestrial *
Theme from Jurassic Park
The Raiders March from Raiders of the Lost Ark
INTERMISSION
Finale (III. Allegro Agitato) from Piano Concerto in F (Gershwin) *
Olympic Fanfare and Theme
Theme from Schindler's List
Devil's Dance from The Witches of Eastwick
The Imperial March from The Empire Strikes Back
Yoda's Theme from The Empire Strikes Back
Rey's Theme from The Force Awakens
Main Title from Star Wars
ENCORES
Cantina Band from Star Wars
REVIEWS
EXTERNAL REVIEW
The Boston Globe
'A Pops salute to John Williams conjures movie magic' (excerpt)
By Marc Hirsh
"I'm very lucky." So said John Williams (by video) Friday night at Symphony Hall, having spent nearly two hours unpacking selected highlights from his 65-year career as a film composer as Keith Lockhart, clad in black shirtsleeves and suspenders, conducted the Boston Pops Esplanade Orchestra. And while luck is always a wild-card factor in any success, it's hard not to dismiss Williams's comment as false humility, coming as it does from the man from whom the most indelible movie scores of the last half century poured forth like a fountain.
There's a reason, after all, that the Pops regularly salute Lockhart's predecessor — okay, maybe more than one — and the weekend's programming was devoted to the 91-year-old legend behind the music from that movie. And that one. Yes, that one too. To understand his reach, consider that a child too young to have seen "Jaws" still knows that what Lockhart called "the two most famous notes in movie history" signify "shark."
Friday served as a sampler of an oeuvre so vast that there wasn't even space for "E.T." or "Jurassic Park," though they both appeared in the montage of Williams-scored films that played over the opening "'Superman' March." (The T. Rex grabbing the velociraptor at the precise moment of a stab of brass was a nice, thrilling touch.) In their place were selections it's easy to assume are personal favorites of Williams, including the main title from "The Towering Inferno," which rose up and soared, and the mischievous and playful "Devil's Dance" from "The Witches of Eastwick," with its cellos going berserk underneath cracked church bells.
The Pops also nodded to its upcoming Japanese tour (its first in two decades) by featuring the North American debut of violinist Moné Hattori, whose staccato, aggressive bowing danced playfully on her strings for a "Far and Away" suite and whose tremulous phrasing on "The Chairman's Waltz" (from "Memoirs of a Geisha") played against a pedal-point harp that descended like a flower petal floating to the ground. Her father Takayuki Hattori's " Les Enfants De La Terre" was Friday's only non-Williams selection, though its soft horn swells, warm string pulls, and clear throughline revealed a distinct Williams influence.
Source: The Boston Globe
PHOTOS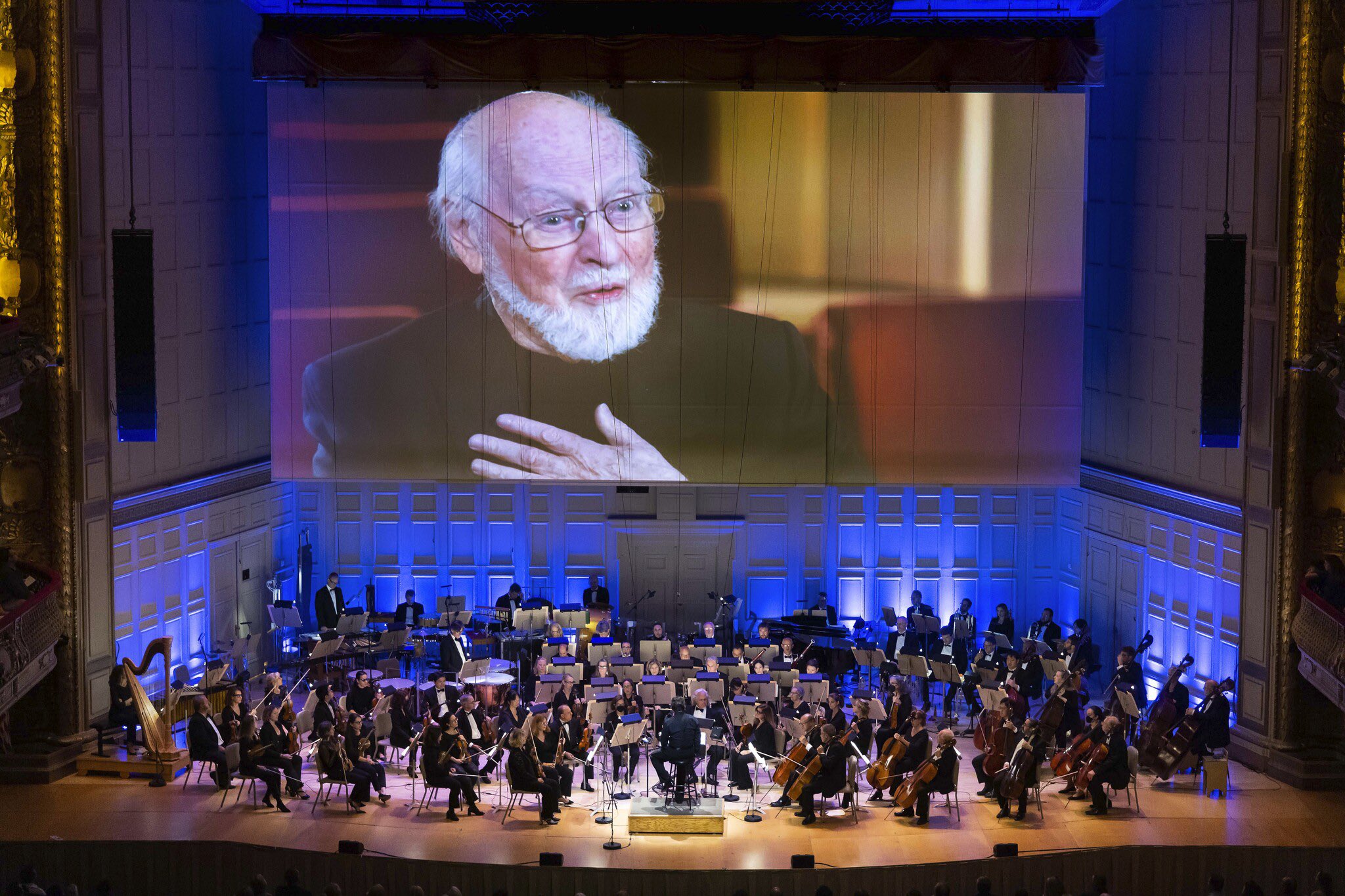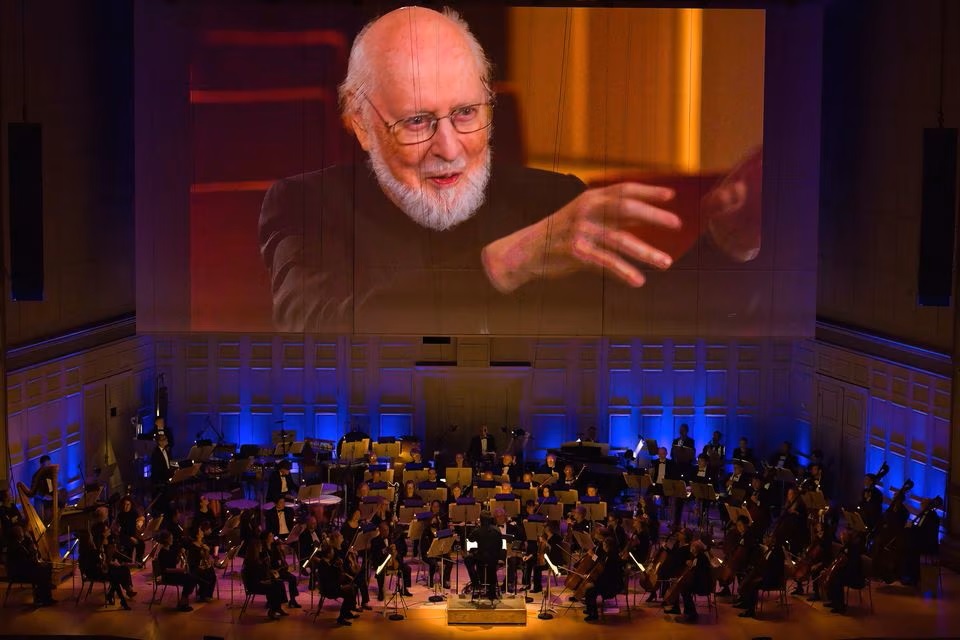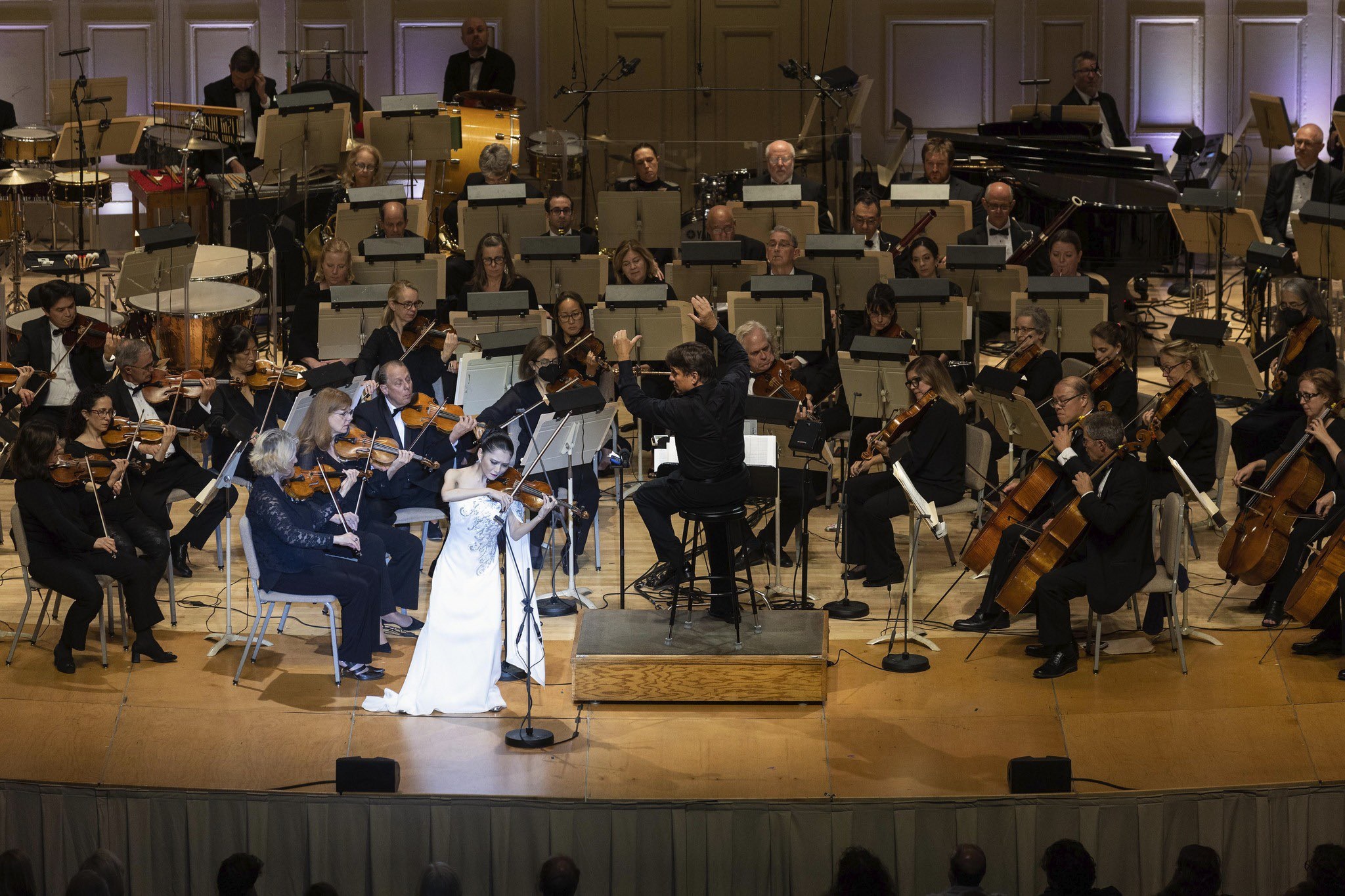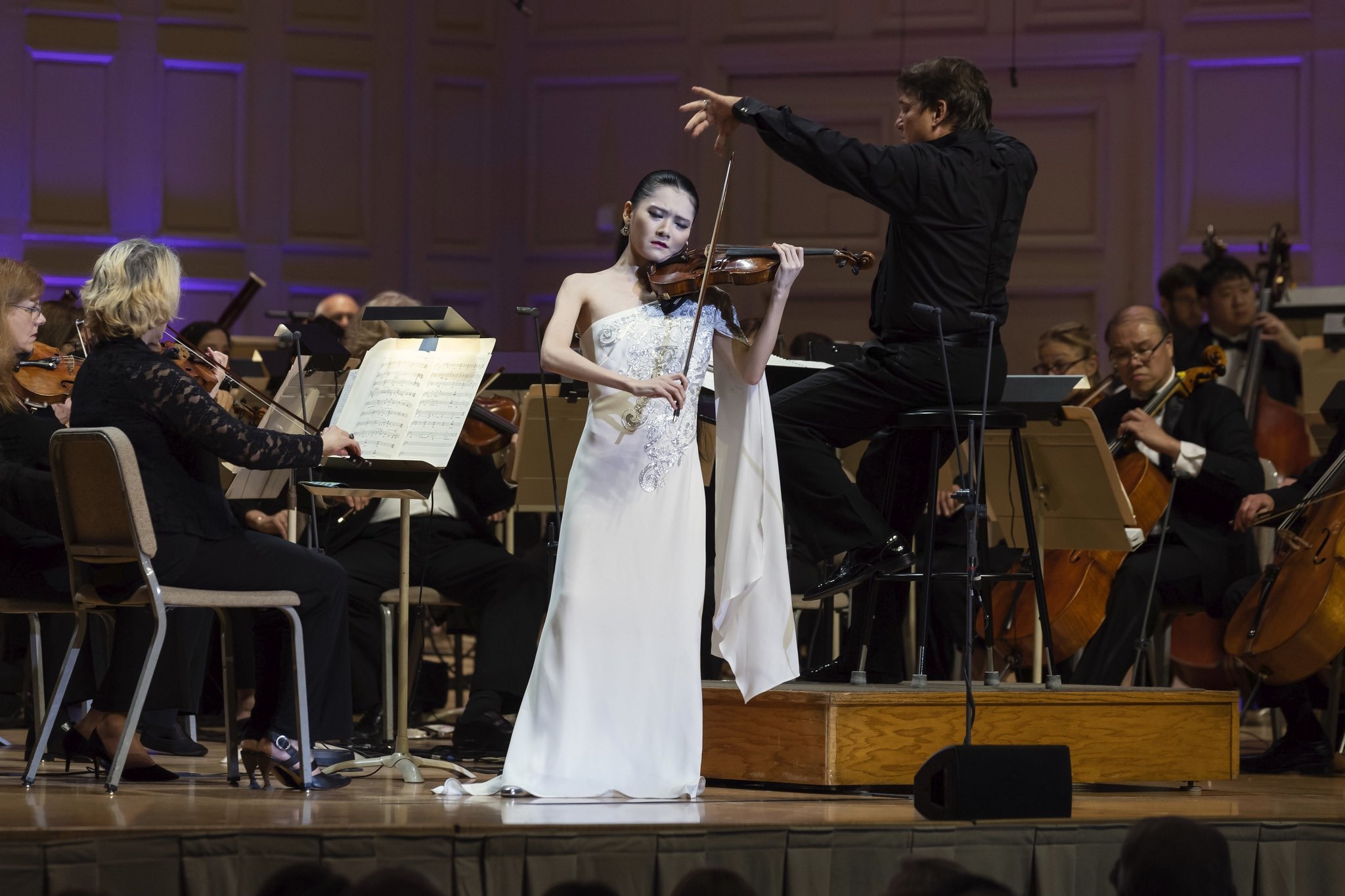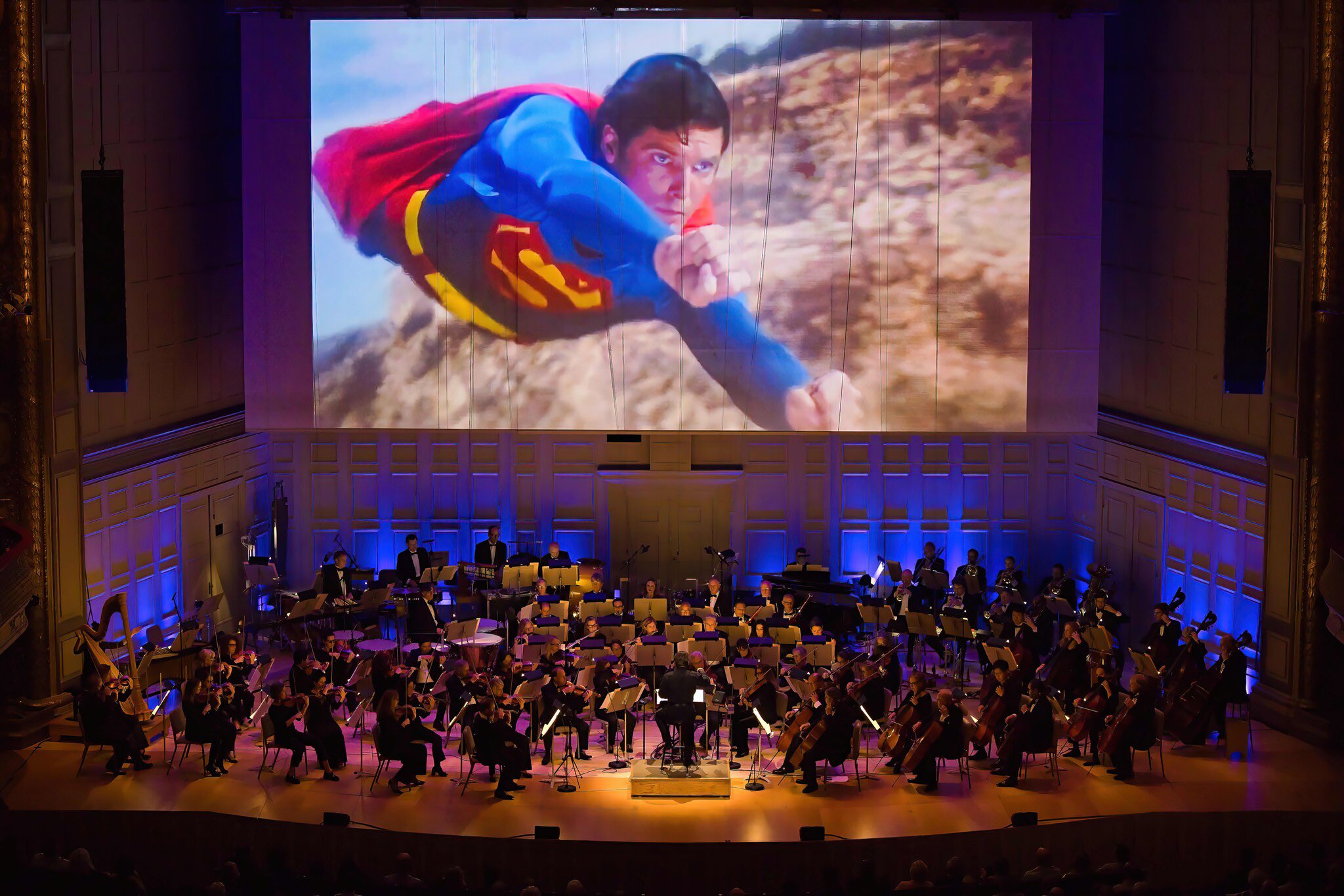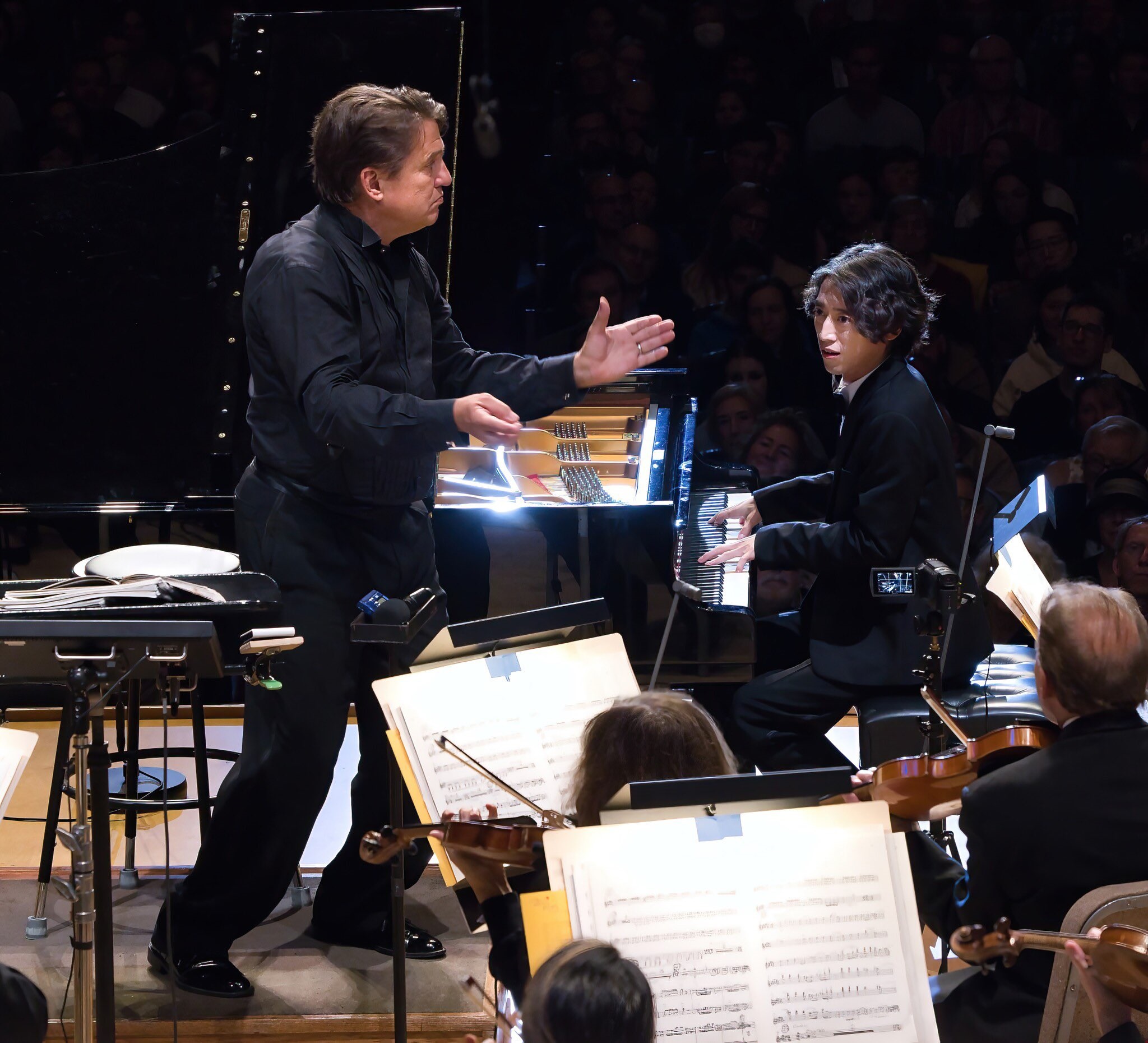 (Credit: Hilary Scott and Winslow Townson)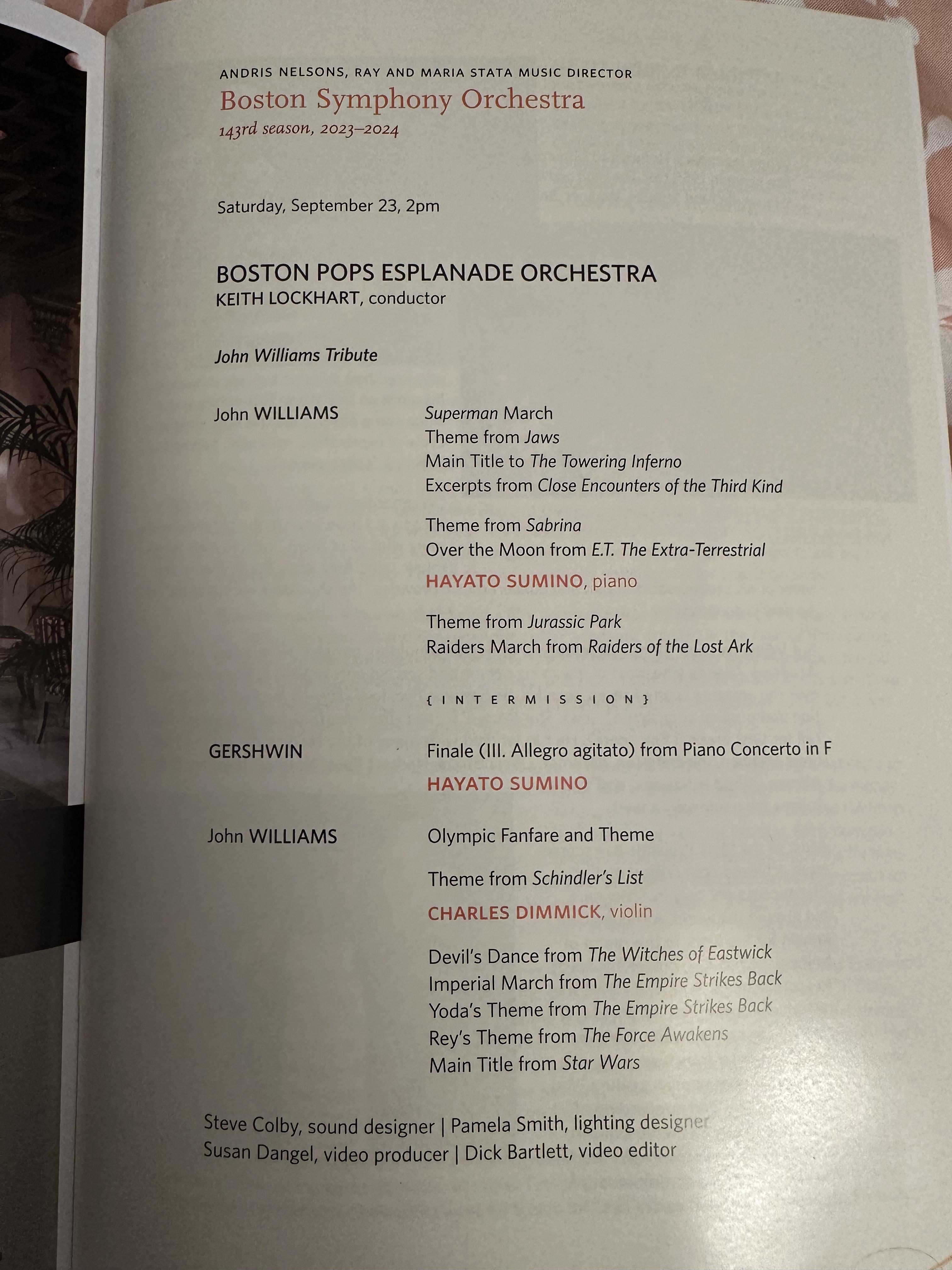 (Credit: Matt S.)
VIDEOS
Promotional video for 'A Celebration of John Williams' and 'Star Wars: The Story in Music'
.