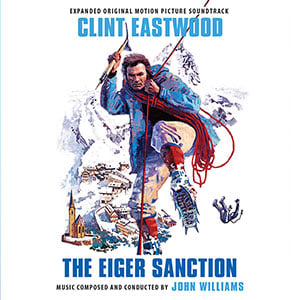 On August 10, Intrada Records will release an expanded edition of John Williams' score for The Eiger Sanction (1975).
Williams' original score for the Clint Eastwood film has never been released until now, since the 1975 soundtrack album was comprised of re-recordings and reworkings of cues from the score expressly arranged for that release.
More details including album length and tracklist coming soon.